5x inspiration Flows to impress your Valentine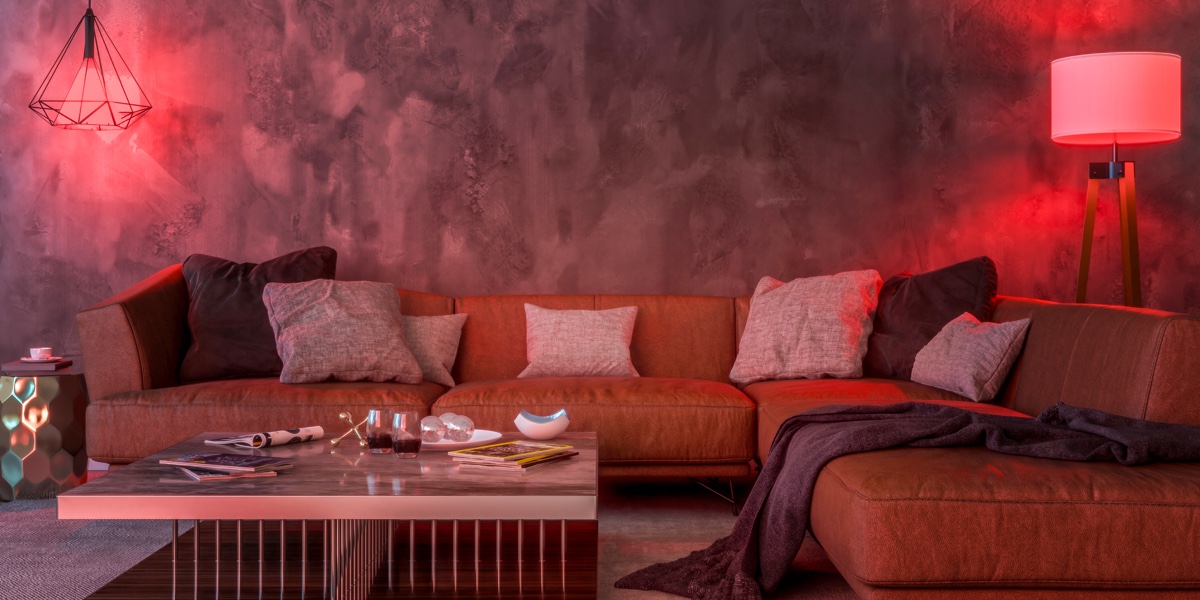 Valentine's Day. A day to express our love to the ones we love - and a concept that has been commercially built. But even if you think it's just a day like any ordinary day, showing someone how much they mean to you is always a good idea. And when it comes to setting up the perfect romantic evening with the help of Homey, it suddenly becomes a whole lot of fun.
So, don't have any plans for tonight? Here are some inspirational Flows to pull off a memorable Valentine's Day in the comfort of your own home. And win-win: the bedroom is only one room away.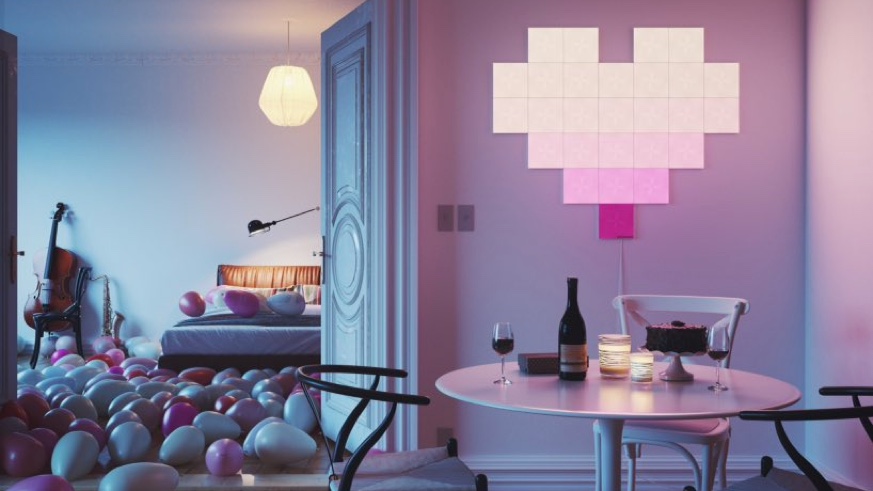 1. Plan a romantic scavenger hunt
Are you spending your time searching for your true love (or next hook up) on Tinder? Whatever your intentions are, you want to make a good impression when you take your date home the first time. Create a playful, interactive atmosphere and set the perfect light ambiance for a romantic night. Add a splash of red and pink to your Nanoleaf panels and watch the lights (and your date?) dance to your music.
Want to add a little more mystery? Take a grand approach and send your lover on a romantic scavenger hunt. No worries: with Homey you'll find this one easy to plan. Surprise your date as he or she arrives at the door by opening it with your Nuki Smart Lock. Dim the lights in your hallway and give them a soft pink glow. Let Homey give your voice assistant further instructions and trigger the next Flows with motion sensors. Use your imagination creating Flows and set the stage for a night to remember.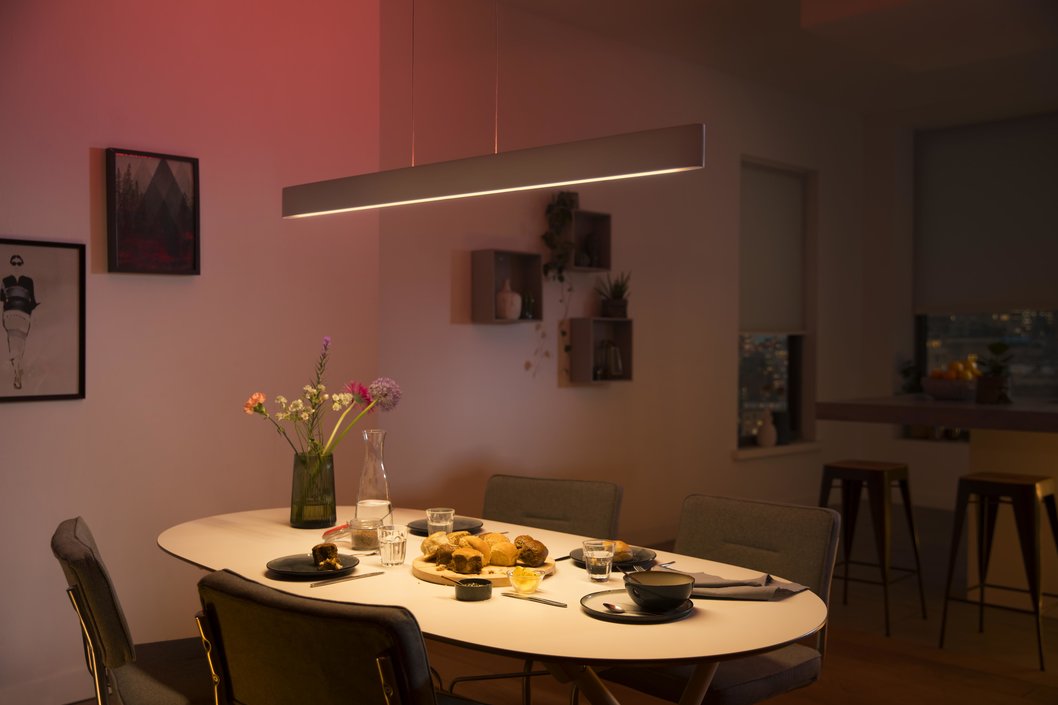 2. Wine & Dine
The way to someone's heart is through the stomach, right? Plan a romantic dinner at home this Valentine's Day and cook (or order..) a delicious meal for two.
Cover the table and turn on the lights of your LED light cord using a Smart Plug. Pretty convenient, because you can continue preparing the meal in the kitchen. Let Homey send you a push notification so you don't miss an important step along the way.
Time for dinner! Cast a crackling fire to your TV and impress your date with their favorite playlist playing in the background. Sweeten the mood with some soft yellow light and let the romantic energy and wine flow. Enjoy your meal!
3. Have a video game marathon
Close the curtains, lock your Smart Lock and preheat the oven. It's time to battle it out over the video game console with your favorite person - while enjoying a greasy stonebaked pizza. The ideal way to discover if your relationship can take a few knocks.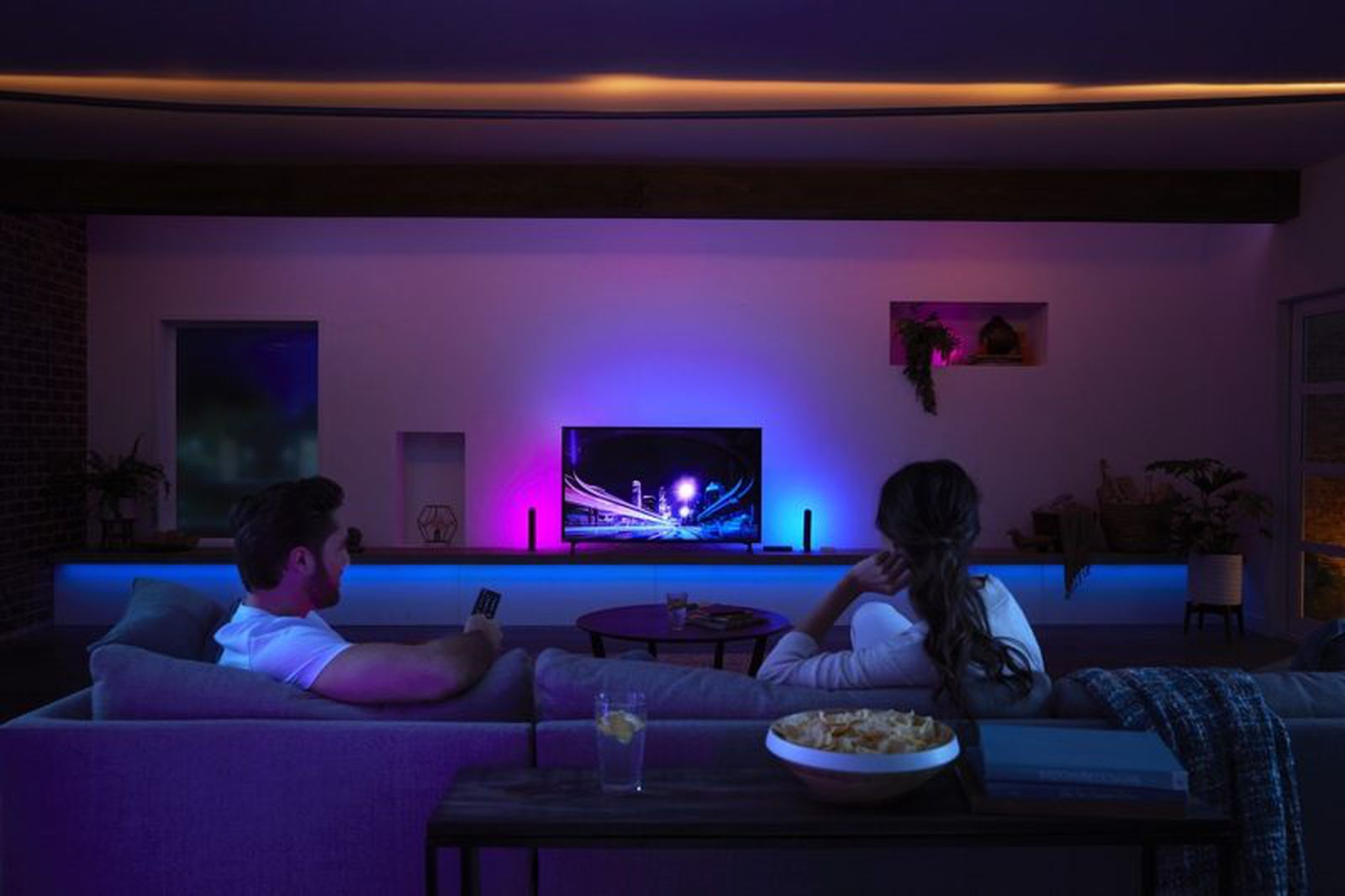 Transform your living room into the ultimate gaming room with the Philips Hue Sync Box. Sync your Hue lights with your games in real-time and surround yourself with in-game effects and on-screen action. Making your gaming experience more immersive than ever. Are you both highly competitive? Then it might be better to play a multiplayer game to maintain the romantic vibe. 🙂
4. Trigger a romantic scene
Good preparation is half the job. Because with this inspiration Flow, your evening at home will be slightly different than your typical Friday TV night.
Picture this: one press and all of sudden your living room is the ultimate romance spot. Surprise your loved one with a perfect evening organized to the last detail. Just get yourself a Smart Button, wrap it up in a nice gift box with nothing more than a message to open it.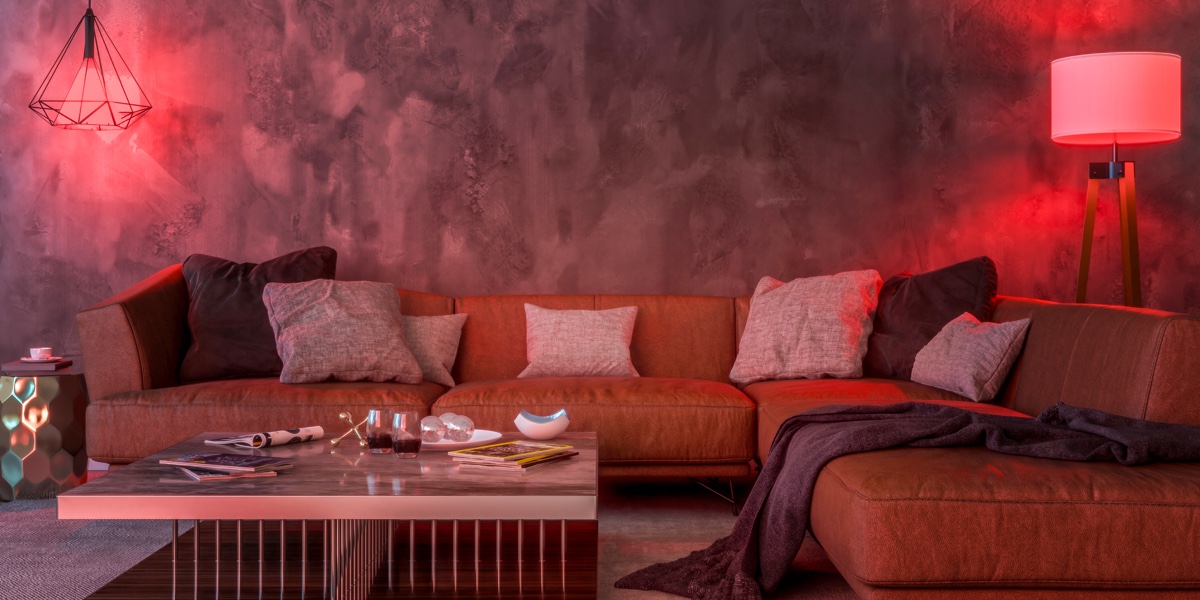 Imagine the look on their face when the press of a button will close the curtains, dim the lights and fills the room with a delicious scent. Maintain the element of surprise and enable the next Flow one hour later. With the push of the same button, your date receives a notification with the message that a bottle of champagne and some delicious strawberries are waiting for them in the fridge. This way, your 'ordinary' romantic evening will get a whole other dimension.
5. Bedroom fireworks
Assuming all goes well, the surprises and smart tech don't have to stop at the end of the evening. Step up your game and take your 'sexy time' to the next level.
So, close the shades, lock the doors and turn off your phone. No interruptions. Give your bedroom a romantic vibe and fill the room with a relaxing fragrance of Japanese cherry blossoms with your Rituals Perfume Genie. Set the temperature to warm and cosy, or make it cooler - optimal for cuddling and snuggling. Drop a 'subtle' hint and give your bedboard LED-strip a red color while 'you can leave your hat on' is playing in the background. Having success? Play 'I just had sex…' from The Lonely Island ft. Akon afterward. (Although this might not be for everyone).
Share the love
Love it or hate it. One thing is for sure. With Homey you can make your Valentine's Day (and other date nights) more special. So, do you really want to make a great impression? Get yourself (and your date for the ultimate couple goals) a Homey T-shirt. 😉