Homey as Z-Wave Hub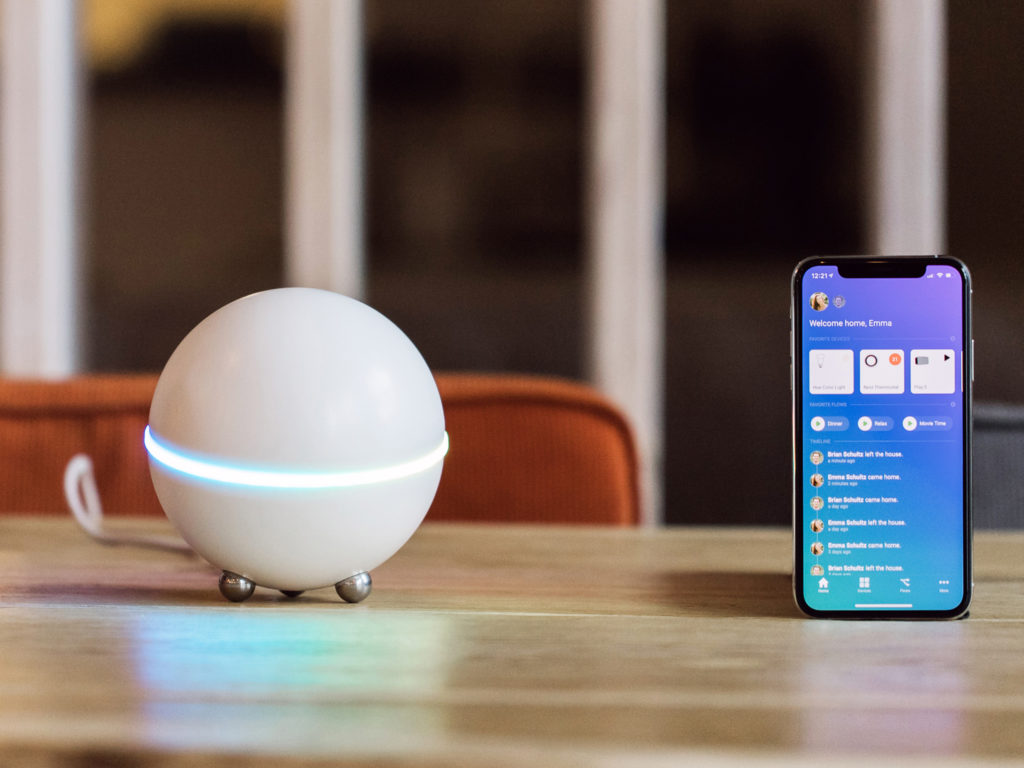 A Z-Wave hub, or Z-Wave controller, is the heart of your smart home. It's the central point for all your Z-Wave devices to talk to. Every Z-Wave network needs a controller. It connects Z-Wave devices to your Wi-Fi network, your phone and to you, and runs your home automation schemes, or Flows.
Because Homey has Z-Wave Plus integrated, Homey can act as a Z-Wave hub. You can use the Homey app to add, control, monitor and automate your Z-Wave devices, along with all other 50,000+ devices Homey supports.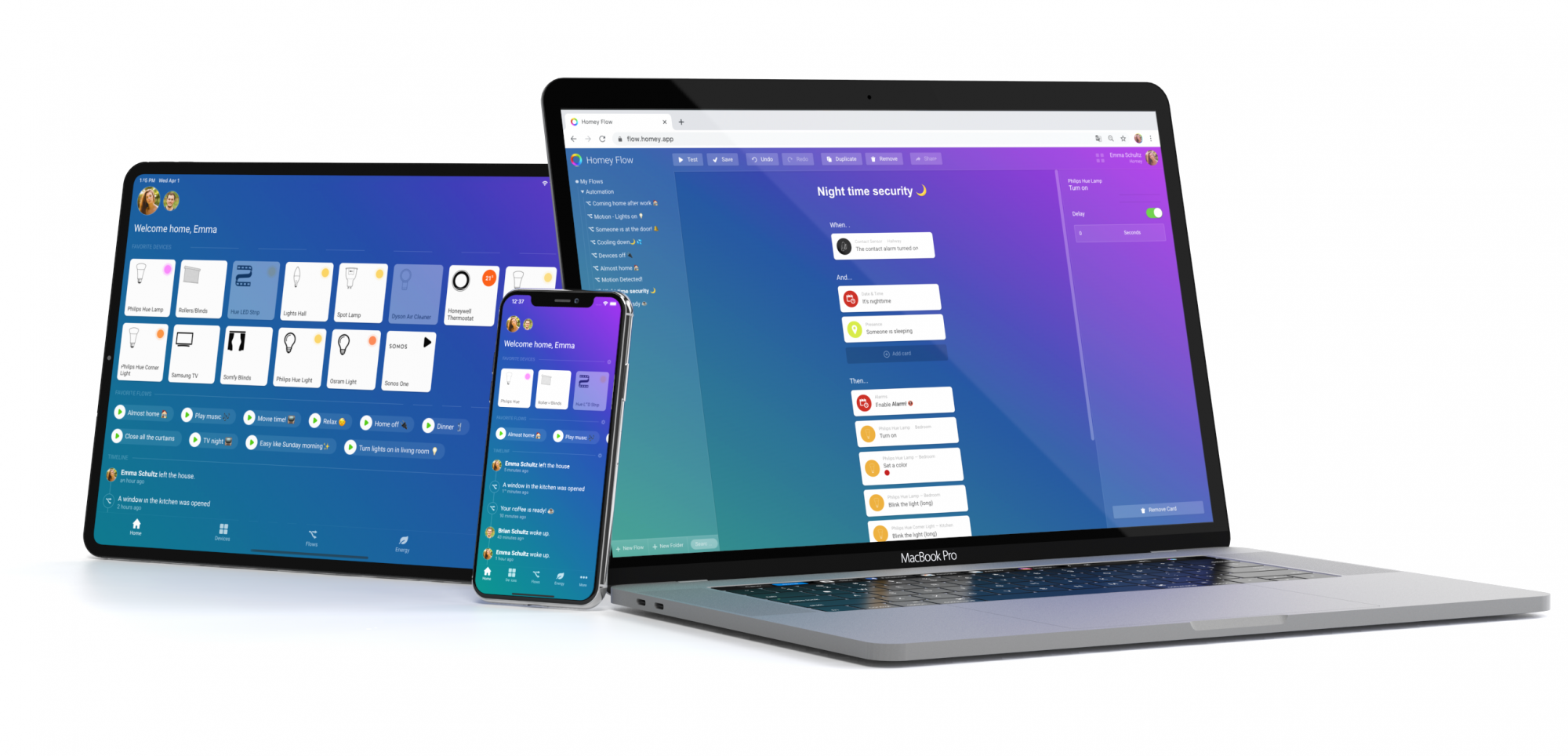 Choosing the right controller is the most important part when automating your home: it determines what you can and cannot do, and what interfaces you'll use for this. Compared to your whole smart home, the price difference between controllers is fairly small. That's why we invested a little bit more into our controller, and made Homey the best there is.
Homey is not only a full-fledged Z-Wave Plus controller, but also contains Zigbee, 433MHz, Wi-Fi, Bluetooth and even Infrared. Paired with its friendly smartphone app, it's the Z-Wave controller of choice for most people.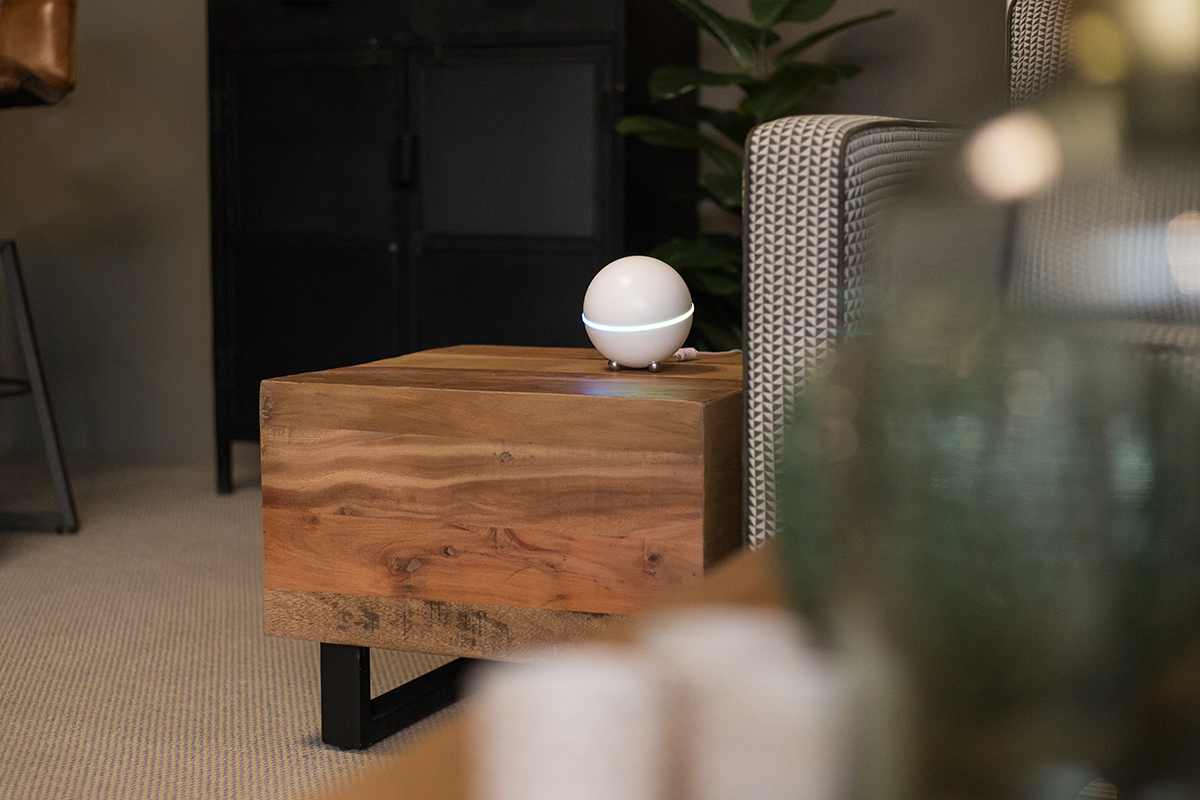 Z-Wave hub capabilities of Homey
Homey holds a lot of powerful possibilities. With its Z-Wave Plus chipset, it is able to communicate directly with almost all Z-Wave products on the market. The Plus certification of Homey's Z-Wave means that it connects to devices as securely as possible.
As Z-Wave controller, Homey is able to link with many popular Z-Wave brands like Fibaro, Qubino, Aeotec, TKB Home and Sensative, as well as lesser-known brands like Neo Coolcam or Heiman.
When pairing devices from these brands, Homey provides unique, device-specific pairing wizards as one of it's user-friendly highlights. Z-Wave devices linked to Homey can be controlled anywhere in the world through the Homey app, and can be included in your Homey Flows for home automation.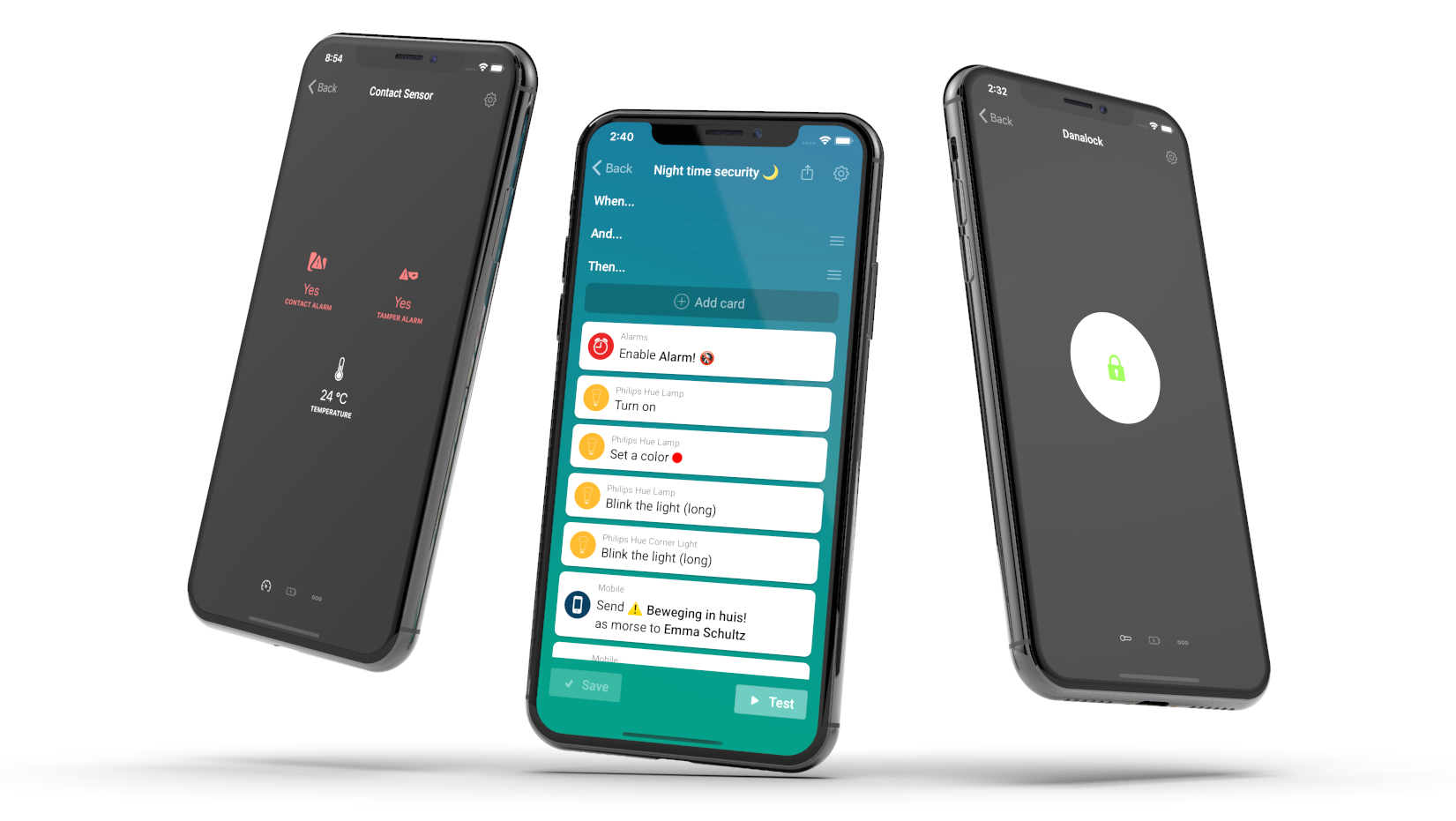 Homey is the most powerful Z-Wave controller available:
Homey can hold up to 230 Z-Wave devices in its network.
That's the maximum the Z-Wave standard allows.
Homey is a Z-Wave Plus certified controller.
The Homey app features device-specific pairing instructions for easier and quicker pairing.
Homey supports advanced Z-Wave features.
For instance, you can set custom association groups and adjust advanced Z-Wave parameters if you want to - all from the Homey smartphone app.
Z-Wave devices in Homey can be controlled from anywhere in the world, can be automated with Homey Flow and can be analysed by Homey Insights and Homey Energy.
And last but not least - Homey can do much more than just a Z-Wave controller. By also featuring Zigbee, 433MHz, Infrared and more, Homey provides you the ultimate freedom of choice.
More than just Z-Wave
Homey is not just a powerful Z-Wave controller. Homey also features Zigbee, 433MHz, Wi-Fi, Bluetooth and even Infrared. With these technologies, Homey is able to bridge the gap between Z-Wave and the rest of the Smart Home world. In total, Homey can connect to over 50,000 products from more than 1000 different brands through its open app platfom.
With Homey, it's child's play to make your Z-Wave motion sensor trigger a Zigbee light bulb. Or to combine lighting solutions from IKEA Tradfri and Fibaro for your perfect setup. Your TV, Sonos, Philips Hue and Somfy blinds can all work in sync when you press the Fibaro Button.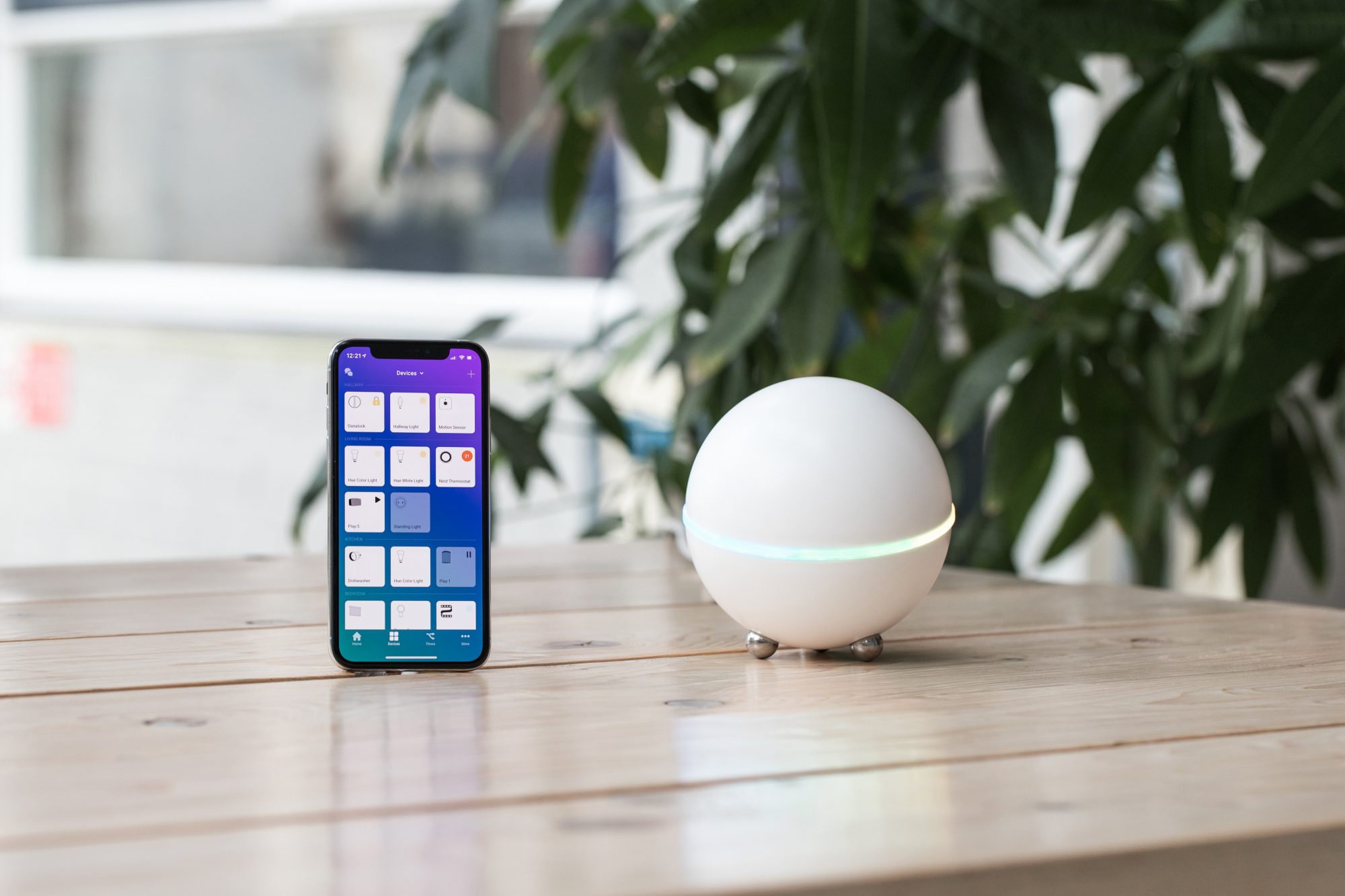 Powerful, yet friendly
Homey raises the bar when it comes to the usability of Z-Wave controllers. Next to being powerful and versatile, its smartphone app is what sets Homey really apart from other controllers.
Anything in Homey can be managed from its intuitive smartphone app, from anywhere in the world. The app is designed for friendly, everyday use. You don't need to be a programmer to understand Homey. Everyone can automate their home with Homey Flows.
At the same time, the app also packs advanced features of Homey and Z-Wave, in case you want to use them. User management, device pairing, Flow automation, Z-Wave parameter settings and energy management are just some examples of Homeys mobile capabilities.
Homey is so much more than 'just' a very good Z-Wave controller. With its six wireless technologies, friendly yet powerful app, open platform and unparalleled device support, it's thé basis of a real Smart Home. Interested? Then we welcome you to discover the world of Homey