Innr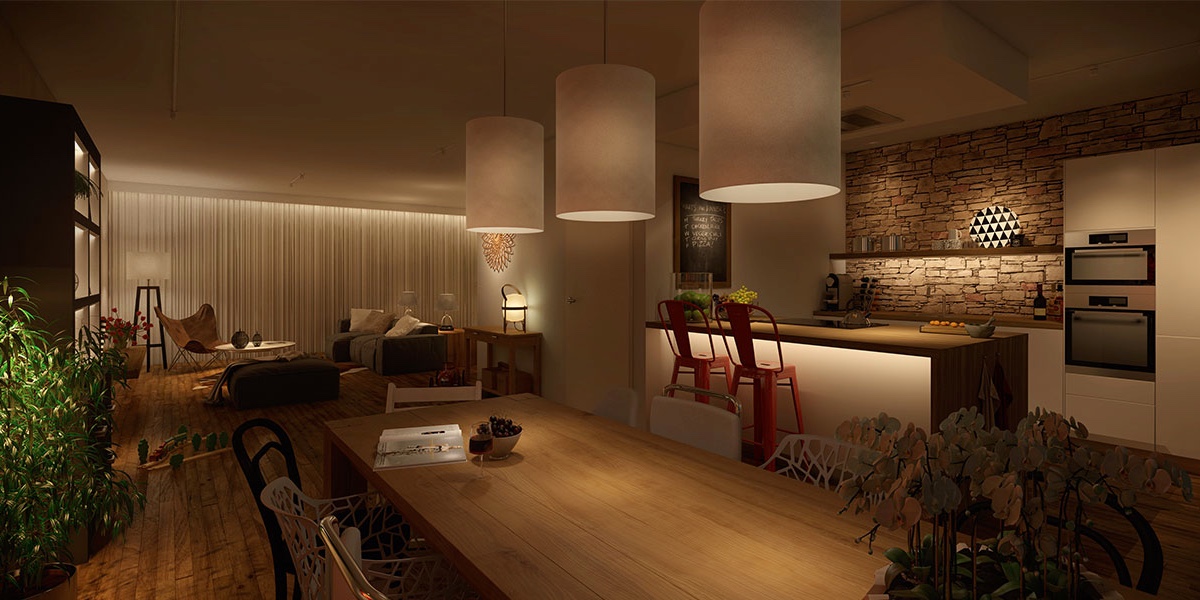 Illuminate every room at home with the affordable smart bulbs from Innr. Connect them with Homey and provide the right light experience at home.
Innr is offering a range of bulbs and lighting solutions at reasonable prices. These are your standard smart bulbs as you don't get any innovative features. But connect them with other brands like Sonos, Rituals or Philips Hue and it will open up a whole new world of functionalities and possibilities.
Your interior in the spotlight
The Innr bulbs are good quality, bright and vibrant with a good deep color range, so you cannot fault them. They offer a range of different bulbs and fitting types, from GU10 spotlights, B22 fittings, and candle bulbs as well as a light strip too. With the Homey app, you remotely control your lights from a distance. For instance, create a holiday-Flow in which the lights turn on or off automatically. No possible intruder will notice that you're sunbathing somewhere on the Spanish Costa del Sol. 🙂
They are also well priced compared to other smart bulbs on the market. Attractive for those who already invested in the Hue ecosystem and want to extend their smart lighting installation while maintaining Hue compatibility.
The right ambiance for every occasion
Once you've found the bulbs and lights that fit you best, you notice the importance of having good lighting at home. Want to extend their functionality even further? Connect them with Homey and create unique Flows based on your preferences and moods.
Get your Innr lights and accessories at the Homey Store and transform your daily moments into beautiful and distinctive experiences.