Take your smart home to the outdoors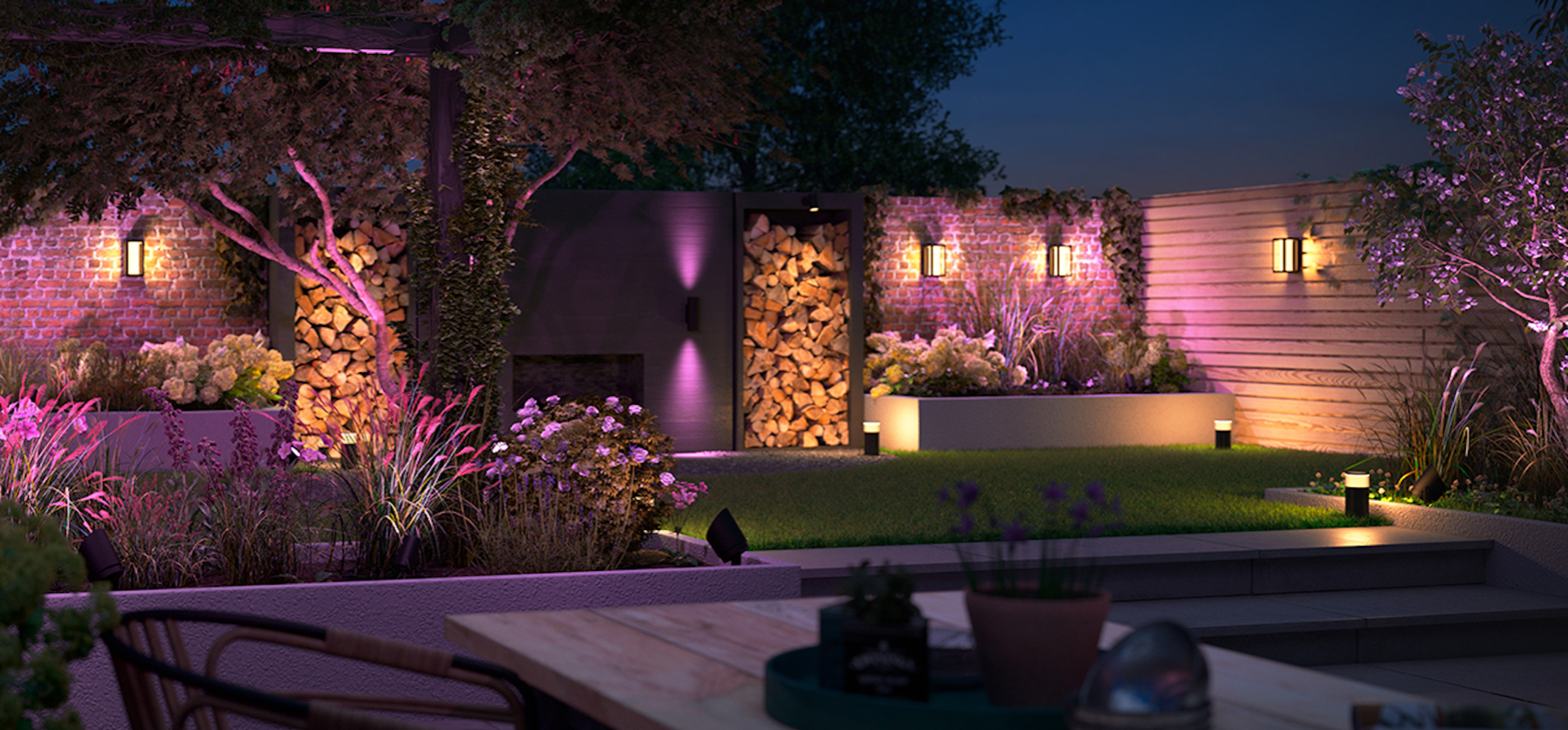 With summer just around the corner, now is the perfect time to start thinking about how you can spice up your backyard with Homey. From outside lighting to automated garden sprinklers, there's a lot you can do to get your smart garden ready for summer. Time to bring your smart home devices to the outdoors.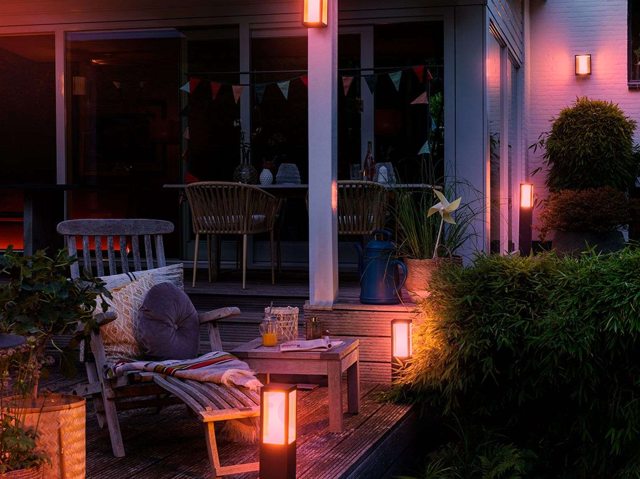 Smart outdoor lighting for the perfect mood
Finding the right lighting for inside the house is often the easiest way people start with the Smart Home concept. Have you ever thought of putting spotlights in your garden to highlight plants or illuminate your garden paths to create a clear walking route?
Put the cherry on top, and bathe your garden in a lovely glow. Mount smart light strip on the top edge of your terrace ceiling to create the right ambiance according to your preferences. Smart lights from brands like Innr, IKEA Trådfri, or Philips Hue are the easiest way to create a luminous cast around your space.
Less gardening, more time for fun
When the temperatures skyrockets to the scorching degrees, you'll need to take care of watering your plants. So whether you're into gardening or not, with a smart device it's a breeze, while you're saving time too. Sounds good, right?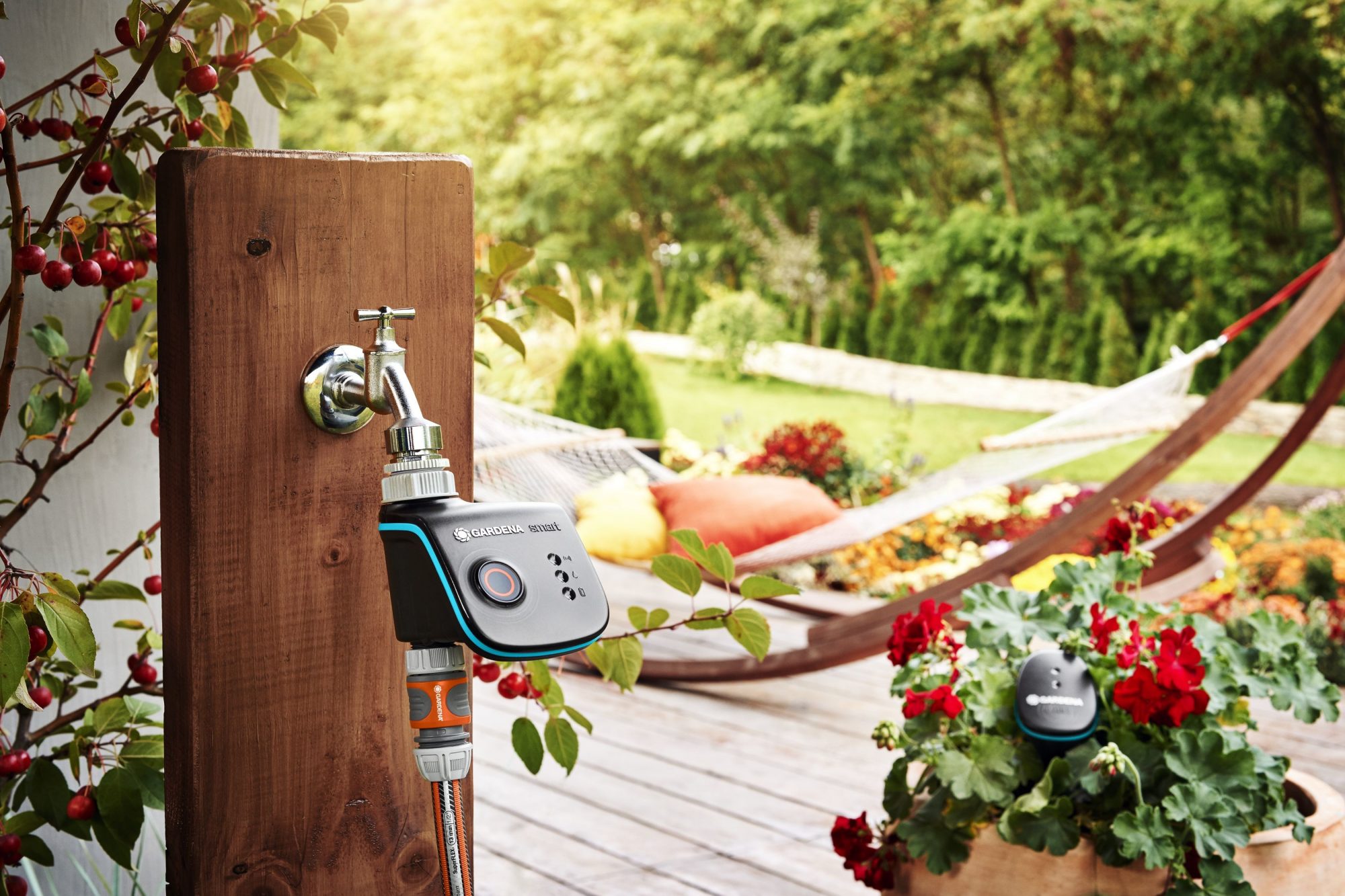 Time to maximize efficiency. With Homey and a robot mower from Gardena for example, you can mow the grass effortlessly. Add a weather station to the game and you're being sustainable and environmentally conscious as well. Does the weather station indicate it's raining all morning? Then the plants won't need water in the afternoon. With another Flow, you can say that your mower never turns on when the sprinklers are still on.
Watering the lawn is another recurring task that has to be done on a regular basis, especially during summer months. Smart garden watering systems often use sensors to determine the moisture level of the soil and take weather forecasts into consideration.
Always on top of your surroundings
As you're spending more time outside, you might want to feel safe as well. Decrease the possibility of unwanted guests and create a Flow in which you scare the hell out an intruder with your water sprinkler, some color lights and a roaring alarm sounding on your speakers.
Or maybe you've missed a package when you were relaxing in the garden. Get notified on your smartphone when your doorbell rings. By doing so, you won't have to pick up your delivery the next day.
Whether you want to revamp your cottage into a holiday dream destination or just keep it simple. You are in control to create your smart garden with the brands you love. Now, let's nourish your mind and spirit from the effort and time you put into gardening. Let's relax and enjoy the summer.