Gardena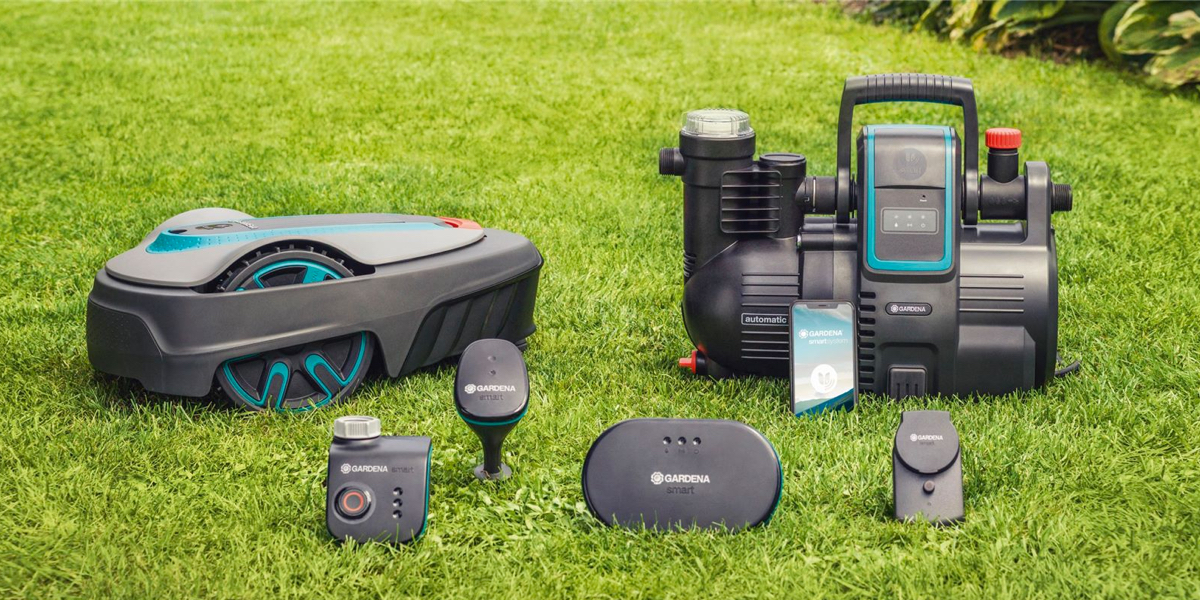 Water the plants from your smartphone and take care of your luscious, green lawn - even when you're not at home. Combine Homey with Gardena and extend your smart home into your garden.
When it comes to garden care, Gardena is the preferred brand for millions of home and garden owners worldwide. Based out of Ulm (Germany), Gardena offers a complete range of everything you need for your garden. Whatever your wishes are, Gardena has something for everyone with a green thumb. Connect them via Homey with other brands like Innr, Fibaro or IKEA Trådfri and discover a whole new world of possibilities.
The smart way to garden
If you want a connected home that goes beyond the four walls inside, maybe you're wondering what exactly you can do to smarten up your garden. From now on, think of your garden as an area where sprinklers, lights, motion sensors, and lawnmowers can be controlled by the touch of a button. This way you gain more time for the things in your garden that you really love.
Do you have friends coming over for a nice barbecue? Create a 'Garden Party'-Flow. Let the music play on your Sonos speakers and use the Gardena Smart Power Adapter to light up your garden with the Philips Hue Outdoor Lightstrip. And when the last person has left your house (or is sleeping on your sofa...), you can easily turn off all your devices with just one tap.
Always a luscious, green lawn
Know exactly how the plants in your garden are doing - anywhere, anytime. With the Homey app, lawn care and watering are now comfortably and automatically app-controlled. Want to see if everything goes like you planned? Get yourself an outside camera like the Netatmo Presence and follow every step along the way.
Just like inside, smart home products offer a lot of benefits outside your home. Get your own Gardena products at the Homey Store and discover how to make your garden smart with Gardena and Homey.