Start of April Development Blog — Homey Pro (Early 2023)
Welcome to the Development Blog series of Homey Pro (Early 2023). In these series we'll share updates around the next generation Homey Pro until all pre-orders have been fulfilled.
Shipping Status
Power Adapters
So far we've shipped a few thousands Homey Pro's. We did expect to ship a few thousand more, but unfortunately a hardware issue with the power adapter has surfaced. All impacted users have already been notified, but here's a summary.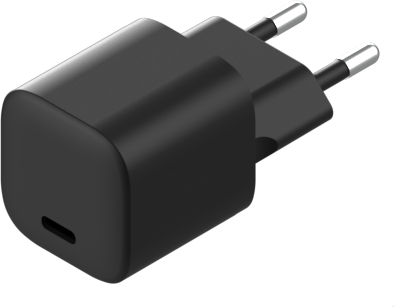 The power adapter delivers a fine 5.0 Volt, but the Compute Module that we're using seems to be more picky than documented. If the voltage drops only slightly, and this can happen due to many reasons, the cpu starts under-clocking and Homey Pro starts to underperform. This has a massive impact on performance, and all sorts of vague issues started happening.

We've immediately changed the power adapter to supply more voltage, and we're now waiting for those to arrive. Then we're going to re-pack a few thousand Homey Pro boxes to replace the power adapter, and ship them asap. All other orders should not be impacted, they will have a new adapter from the factory directly. Customers with the old adapters are receiving a free replacement on us. If you're interested, you can read the full explanation here »
Shipping Estimates
These are the shipping estimates based on the order numbers. Please do take them with a grain of salt, as we know that many things in the entire chain can lead to delays. And once we've shipped your parcel, it's really up to the carrier and customs to deliver it to you.
Orders up to #61981
These were planned to ship in March, but are now awaiting the new power adapters. They are expected to ship half April (15-22).
Orders #61981 — #75843
These are currently in production. They are planned to be shipped from Shenzhen to the Netherlands in a couple of weeks, meaning we expect to ship them at the end of April or in early May.
Orders #75843 — Today
These are planned for production at the end of April, meaning we expect to ship them from the Netherlands around half May. Note that this batch is almost ready for production, but is still awaiting some last components, including a last shipment of Raspberry Pi modules.
🇳🇴 For our Norwegian fans – we've noticed that unfortunately shipments to Norway can take very long due to shipping bottlenecks and customs. We are working with our logistics partner if we can find ways to ship quicker, but until further notice please know that it might take up to several weeks for your shipment to fully clear and arrive.
Software Status
Our developers are working around the clock to fix the remaining issues with the new firmware & mobile app. Every day we are making progress, and Homey Pro is already their 'daily driver' for many customer's smart home. We've published the Homey Pro Changelog and the Homey Pro Early Access pages for a live overview of the current status. The new API Keys have also been published, and even an article about compatible Ethernet Adapters.
Matter & Thread
In the meantime, another team is already making nice progress for Matter and then Thread. While you can barely buy them yet, we want to have our software ready when customers are really able to get their first Matter-enabled devices.
Migration
I'm not sure if I mentioned it before, but the migration software is now finished, so you can easily transfer your old Homey/Homey Pro settings to Homey Pro (Early 2023).
---
Thank you all for your enthusiasm, patience and trust in our products. It's not always easy making innovative hardware & software, but y'all are definitely making it fun!
— Emile, Founder & Creative Director