New Ways to Control Your Home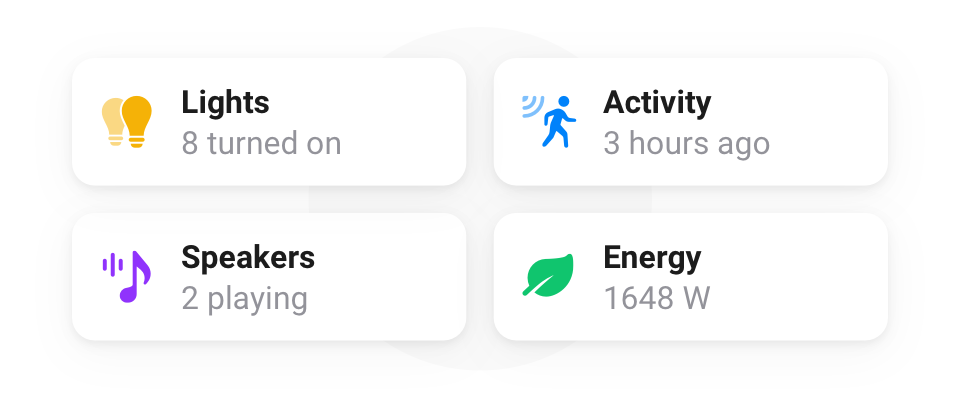 We're constantly improving Homey to be easier and more fun. We've released a big update for the iOS & Android app that elevates controlling your devices to a whole new level. ✨
You'll notice new widgets have appeared in the Devices tab. For now, these are Lights, Activity, Speakers and Energy. And in the future, there will follow even more.
Lights
Being able to quickly adjust your lighting at home, is arguably the most frequently used smart home control. Currently, it might be quite a hassle to go through your extensive list of devices, when all you want is to dim a single light. The new light control helps in two ways: it quickly filters out all lights, neatly categorized per zone, and allows you to turn on/off and dim entire zones at once.
Activity
Since Zone Activity, zones within Homey had an active-state based on motion- and contact sensors. This is especially useful with Flows.
Zone Activity now became even better, allowing you to see which device (or underlying zone) made the zone be active.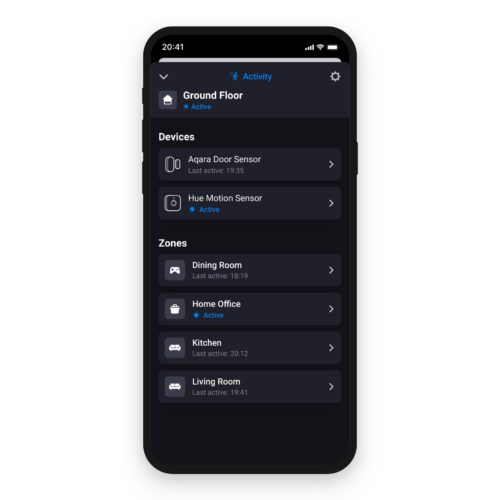 Speakers
Want to quickly change the music volume throughout your home? It's now one tap away under Speakers.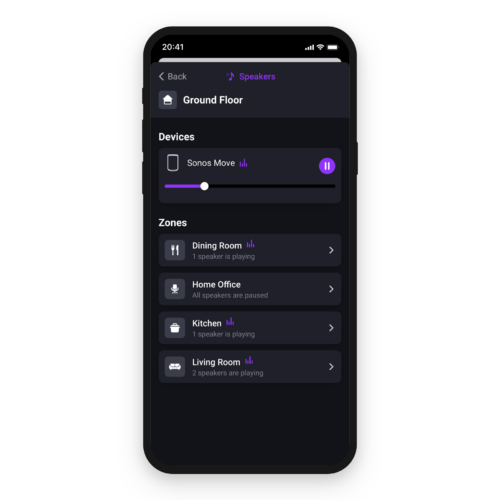 Energy
We have to admit that while Energy isn't new, it's found a new home. We never particularly liked that both the Devices and the Energy tabs shared the same Zone-layout, but were separate views. We've now combined those into one, and it feels much more intuitive.
What's also a nice touch is that you can now instantly see the energy usage from the Devices-tab, helping you better understand your smart home's energy usage with less effort.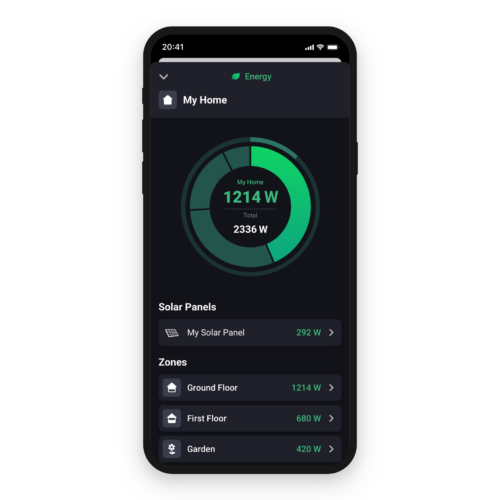 All these new controls are available today as a free update. Make sure you've updated to at least v7.3.0 of the iOS or Android app to start using them.
---
P.S. We've published changelogs for all our products recently. Read the release notes here »