Frank invited us for a cup of smart coffee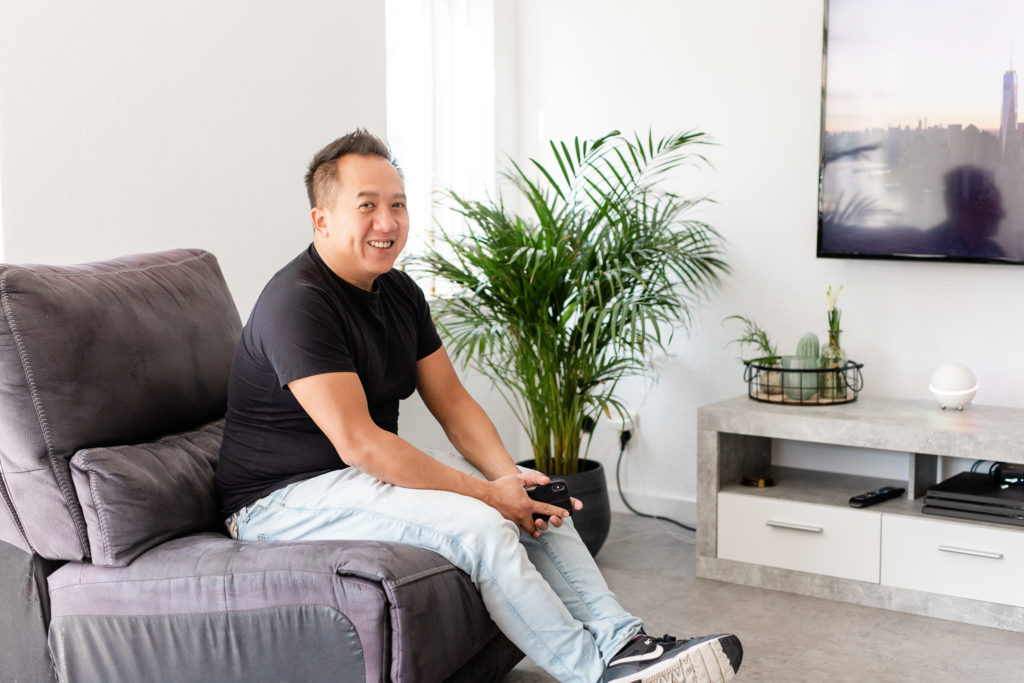 Frank Oonk is an entrepreneur. Entreprenerd, he calls himself. He lives and works at home, so when he goes out, it's always for fun. His family sort of embraced Homey as a member. How? We visited him to find out.
Independent living
"My goal is to be completely independent", says Frank. "I want to live and work in this home. That means I got to make a living from here. On the other hand my home should feel like a home. My girlfriend Miriam and daughter Fey live here too, so I find it important to focus on our family. Homey helps us with that, as center of the home.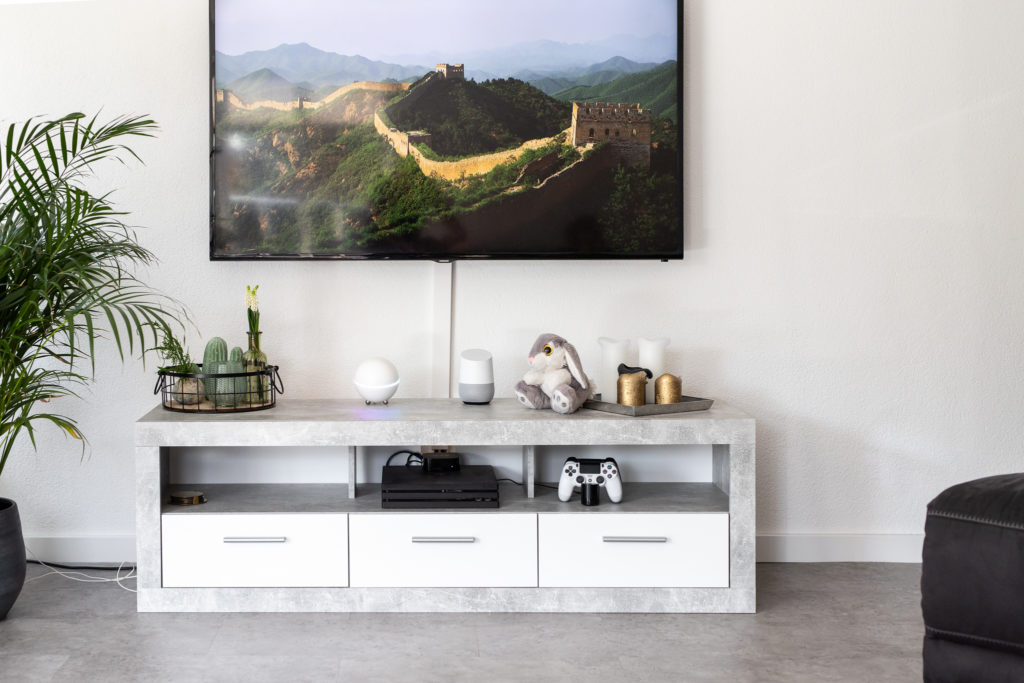 From coffee to trashcan
"Homey gives me all the information I need to do my work and make my life easier", Frank explains. "Starting with the news in the morning and making coffee when I need it. An hour before sunset the lights in the garden automatically turn on. This morning I had to take out the trash, so yesterday evening we got a reminder from Homey. I made myself a Flow with the Trashcan Reminder app.", he tells proudly.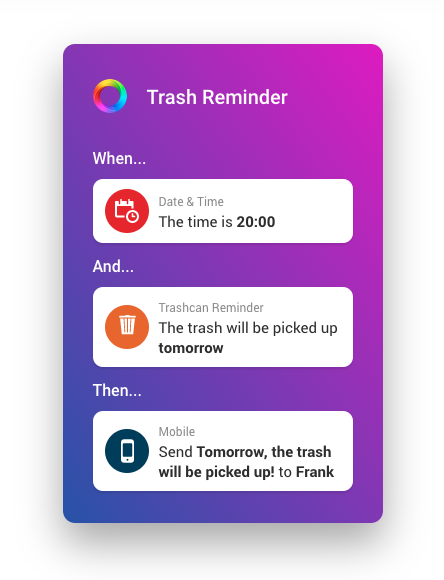 Bedtime
Frank smiles: "Do you know what's funny? If my five year old daughter hears Homey talking, she thanks him like a friend. She already looks at Homey as a household member. I'm now working on a Flow to get her to bed on time. I have a Gryphon Wi-Fi router at home, where I can manage the internet on her phone. After seven her internet is blocked."
"But yeah, then she gets angry of course. I get that, so I'd like to avoid it. I want to prepare here that it's almost seven o'clock. She cannot read clocks yet, so the Flow I made is simple. When it's almost seven, the lights in the living room start fading. That happens faster when it's closer to bedtime. You know the best part? It actually worked! She now goes to bed with little complaining." Brilliant, we thought.
Bosch-Siemens Home Connect
Frank walks to the kitchen and we get a cup of coffee. "About everything in the kitchen is connected with Homey", Frank tells us. "From the hood to the oven, everything is Bosch-Siemens Home Connect. When the boiler is almost empty, Homey notifies me.".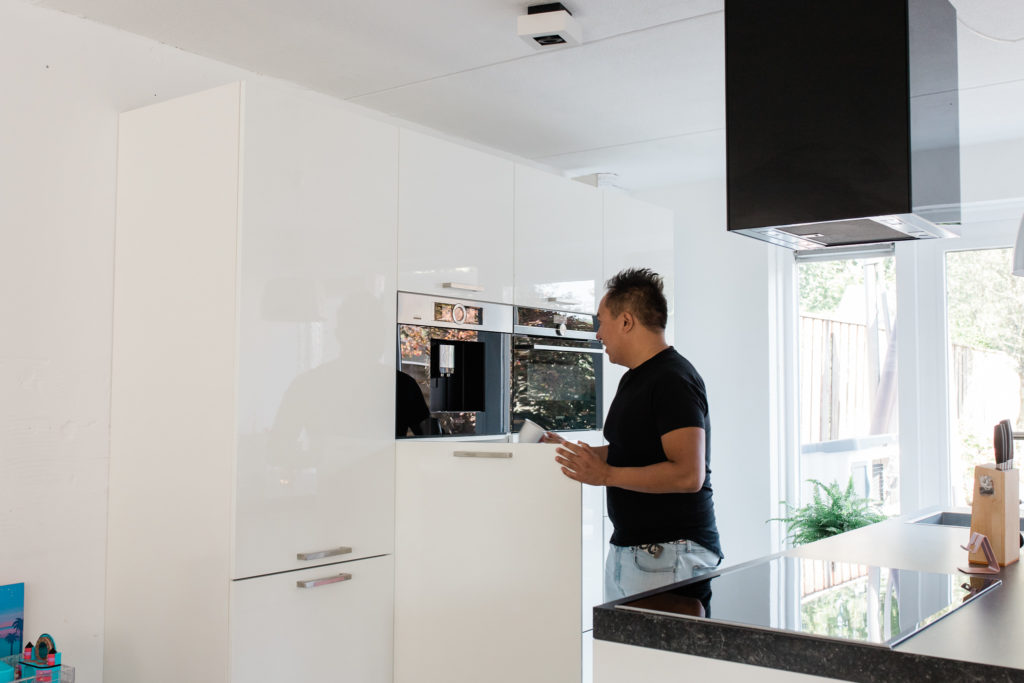 We get a tour through the home and walk upstairs. Frank shows us the bathroom. "When my daughter goes up in the evening, then the lights already turn on. At night sometimes she gets out. To prevent her from waking up completely in middle of the night, the lights then glow softly."
When we notice that Frank talks When, and, then to us, we giggle a little.
The tour continues to his kid's bedroom. Pink, of course, including discolamp. In the room there's a smaller version of the smart scale we also saw in the bathroom. "So she can keep track if she's already as big as dad", Frank laughs proudly.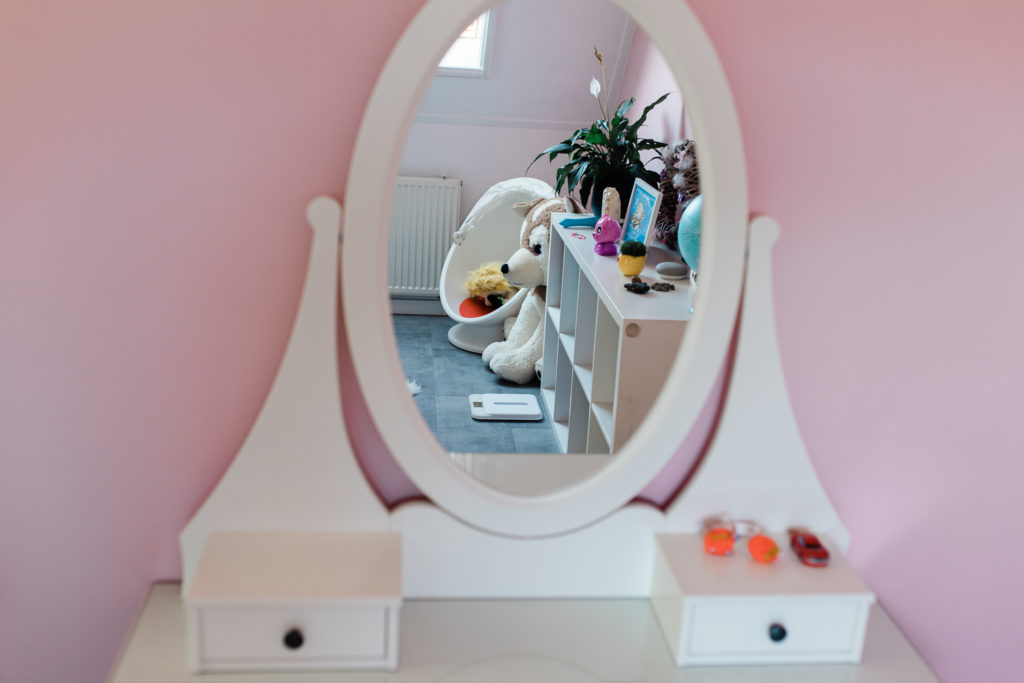 Homey at work
When we go up another staircase to the upper floor, we find the spot where Frank works. "As entrepreneur I found that you can really use Homey in your office as well. For example to cast an URL to your Chromecast, that's insanely useful."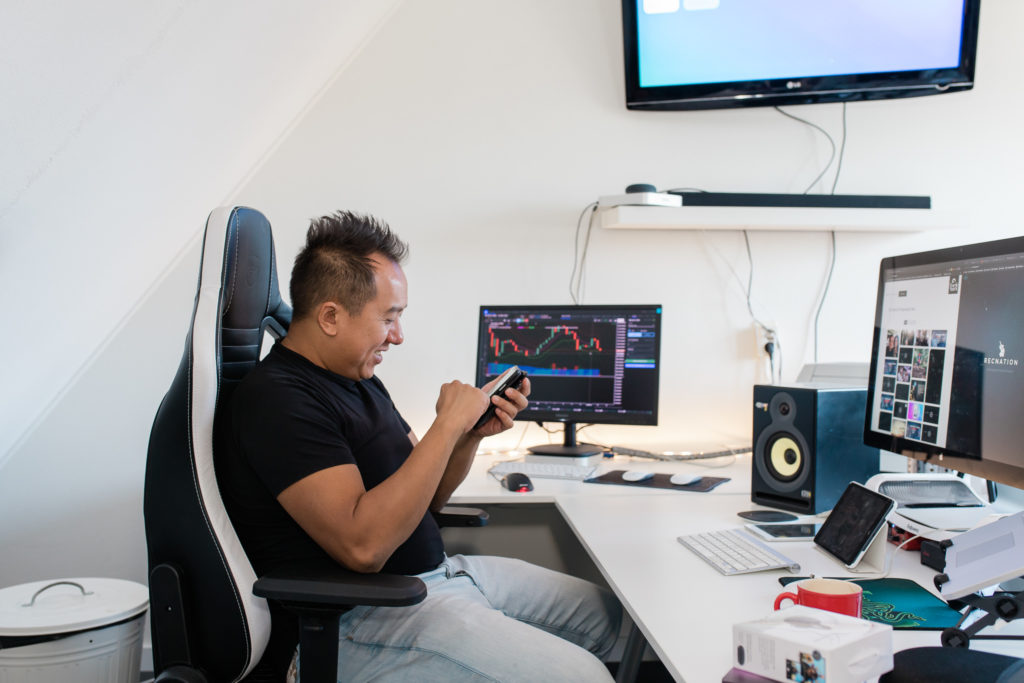 "We're living here for about a year now. I noticed that we really started thinking about the smart home first. Only then did we decide on the color of the walls.", he laughs. Homey made me see what's relevant for how we live here. It makes me creative and am constantly making new Flows."
Inspired by Frank's story? We understand. Take a look at our Talks with Homey Store and make your home really your home.