Xiaomi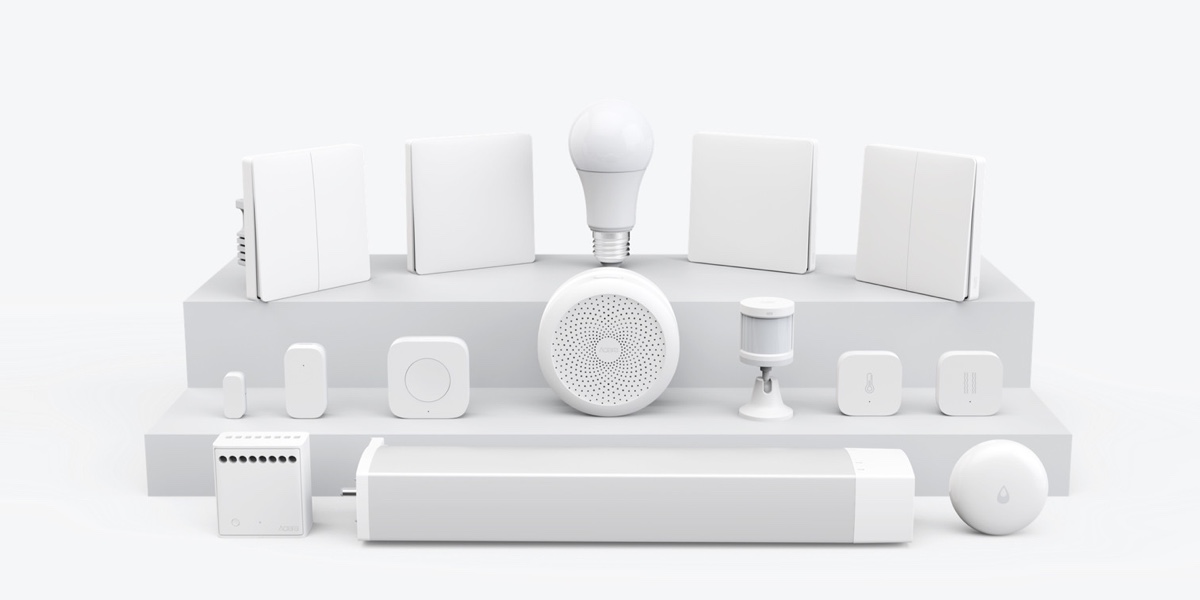 High-quality design and easy to set up. Seamlessly automate your home with the products of Xiaomi Aqara. Connect them with Homey and get the best of both worlds.
Wide range of affordable products
Xiaomi has plans to be a major smart home player outside of China. Just like other Xiaomi products, the Aqara range of sensors and switches excels in price/quality ratio. The Zigbee products are easy to use and can be customized in a variety of ways to support your lifestyle needs. This makes them very popular with consumers.
Do you already have a number of devices at home from other brands? No problem. Homey combines the world of Xiaomi Aqara with other devices from brands like Sonos, Philips Hue, Somfy, Fibaro, Gardena, IKEA and KNX.
Xiaomi, Aqara or Mi Home?
When it comes to Xiaomi, we can imagine you're a little confused by the brand names. So we'll explain it once and for all: Xiaomi is a Chinese firm for domotics and Smart Home devices - but it's relatively well-known mostly thanks to phones. Aqara is the name given to the newer sub-brand of Xiaomi Smart Home Zigbee products (before Mijia). In addition, Xiaomi has a few Bluetooth gadgets. These are often sold as 'Mi' or 'Xiaomi', like the Mi Flora plant sensor and the Xiaomi Flowerpot.
The Xiaomi Mi Home is the smartphone app to configure and control any device. But with the Homey app as a central place for controlling all your smart devices, you won't need to install this. And, the devices work directly with Homey over Zigbee which means that the Aqara hub also isn't necessary.
If you're looking for a low-cost solution but appreciate quality design as well, Xiaomi Aqara products might be perfect for you. Get yours via the Homey Store and discover a world of possibilities.