SmartThings transfer to Homey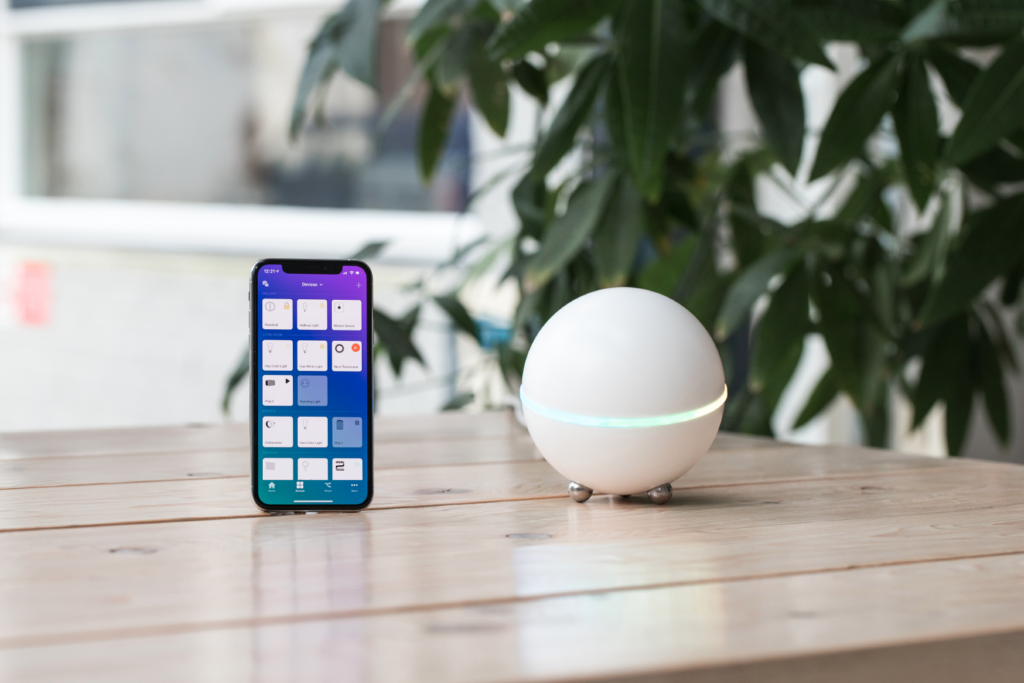 Samsung's SmartThings users are transferring more and more to Homey. Switching users often cite the lack of development on the SmartThings platform and the versatility of Homey as important reasons to switch.
Since Homey is 'smart home hub', it's a full-fledged SmartThings alternative. This means Homey takes on the wireless connections to your sensors and switches. Like SmartThings, Homey also features Wi-Fi, Zigbee and Z-Wave wireless technologies. Homey also features 4 other wireless technologies, which SmartThings doesn't, like infrared and 433MHz wireless.
SmartThings differences to Homey
By switching from SmartThings to Homey, a lot of new functionality becomes available. For instance, Homey features support for TVs over infrared, Somfy blinds, wireless socket switches, Chromecast and Spotify Connect. It also has a much more versatile home automation platform with Homey Flow.
The differences between Homey and SmartThings can be summarized by these points:
Wireless technologies
Number of integrations
Automation possibilities
Openness of platform
Insight in historical data and energy management
Privacy
If you want to know more about the differences between Homey and SmartThings, read our comparison on Smartthings vs Homey. If you want to know how to switch, read on.
Transfer Steps from SmartThings to Homey
Transferring your devices from SmartThings to Homey is not hard, but it might take some time. The steps involved differ per device, but are generally the same.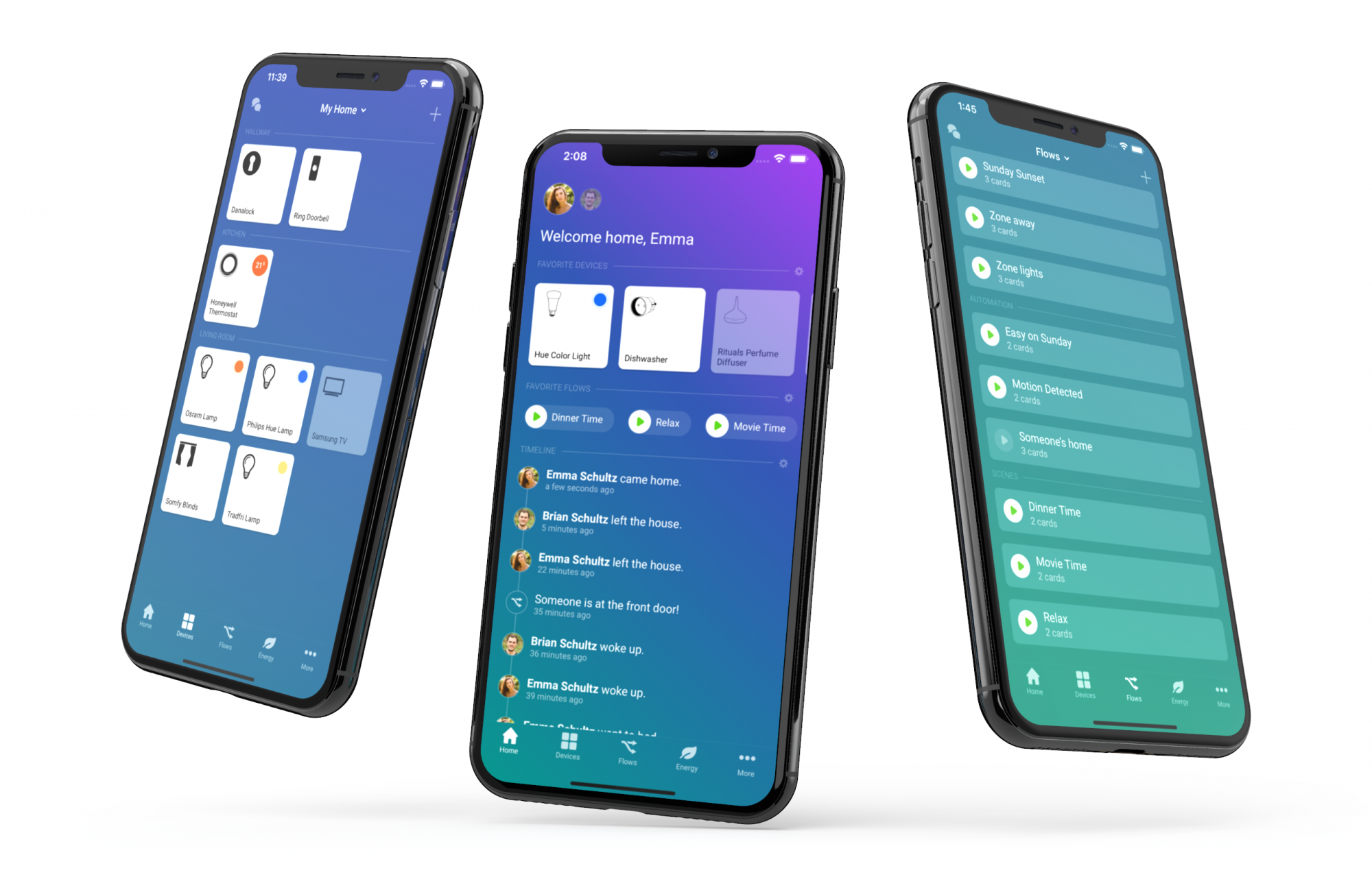 Transferring Wi-Fi-connected devices to Homey
Devices connected to Wi-Fi are easiest to transfer, as they can be added and controlled by multiple systems at once. These are 'smart' devices, which often also feature their own smartphone app, like a Honeywell Thermostat or Bose Soundtouch.
To connect them to Homey, simply set up Homey and link it to your Wi-Fi network. In the Homey smartphone app, select 'Add Device'. Homey will scan your Wi-Fi network for devices it recognises, so you can add them immediately. Else, you can type in the brand of the device to manually search for it and add it.
These devices do not need to be reset, and can even be controlled by both a SmartThings hub and Homey at the same time, although we would recommend keeping control in a single system to avoid confusion.
Transferring non-WiFi devices to Homey
Other wireless devices you would want to transfer often run on either Zigbee or Z-Wave wireless technologies. To transfer these devices, they first need to be reset, and then added to Homey.
Zigbee light bulbs
Zigbee devices, of which light bulbs are by far the most common, can often be reset relatively easily. To transfer them to Homey, open the Homey app, select 'Add Device' and choose the brand of the device. The app will now tell you how to pair your device including a reset, which often involves turning the light bulb on and off again for five times. After that, the device is fully included in Homey. From that time on, it can only be controlled through Homey.
Z-Wave sensors and switches
Home automation sensors and switches often use Z-Wave as wireless technology. Brands that use this technology include Fibaro and Aeotec. Z-Wave devices need to be reset before they can be transferred to a new system.
To reset any Z-Wave device, you can open the Z-Wave settings in the Homey app and select 'Reset any device'. Now, place the device in pairing mode, and Homey will tell you when it has been reset successfully. After a reset you can add the device in the regular way to Homey, by choosing 'Add Device' and selecting the brand of the device.
Note that Wi-Fi devices of the same brand can be added in bulk when Homey is on the same Wi-Fi network. Other devices, however, need to be reset one-by-one. This can often be done in their installed location, but does require a bit of time if your installation spans a lot of devices.
Homey as a SmartThings alternative
Transferring your smart home from SmartThings to Homey makes a lot of sense in many cases, including freedom of choice for future updates, versatility in automation and a future-proof, open app platform.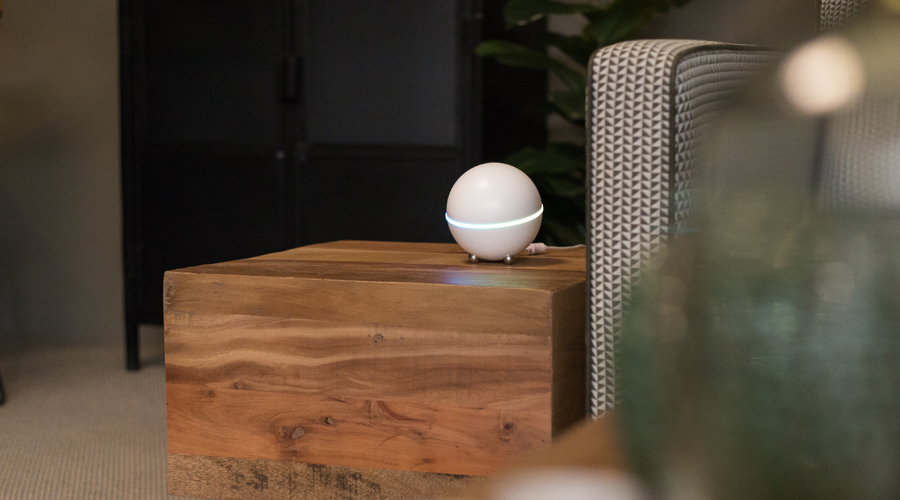 Although transferring all your non-Wi-Fi devices might take some time, most setups can be transferred within the hour. And of course Wi-Fi devices are even easier to transfer.
No hub yet? No problem. For just 299 Euro you have the perfect foundation for an awesome smart home. It even saves you the transferring steps above.
Upgrade your home, and discover Homey.