January Development Blog — Homey Pro (Early 2023)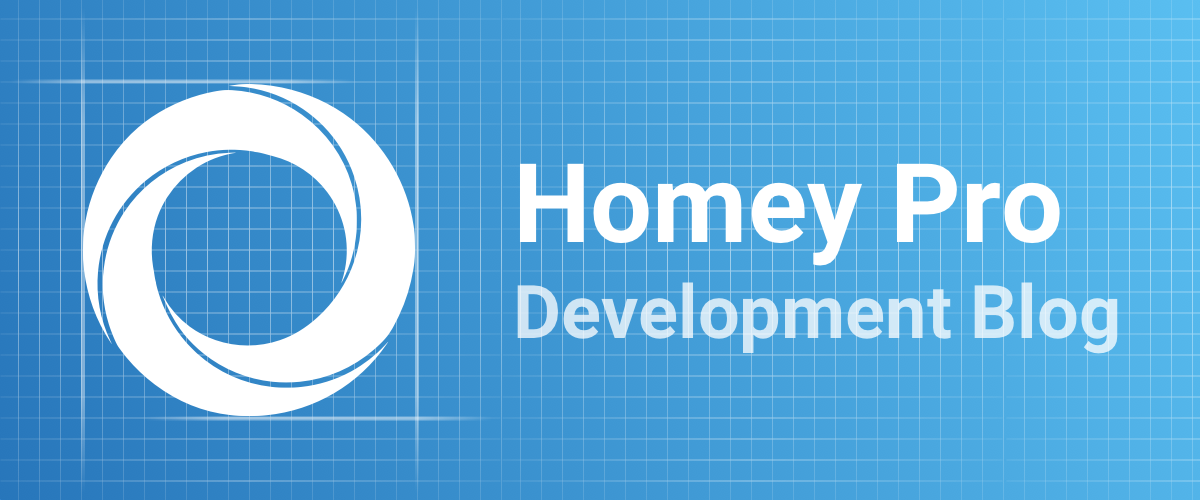 Welcome to the Development Blog series of Homey Pro (Early 2023). In these series we'll share updates around the next generation Homey Pro until all pre-orders have been fulfilled.
I know y'all are eager for an update, so here it is! 🤗
Shipping to Developers
We've started shipping the first Homey Pros to Homey Developers, and plan sending out some more next week. This isn't the first big batch yet, so the lucky ones will be handpicked.
Their testing helps us find any real-world issues, so when everyone else receives their Homey Pro, the software will be smooth as silk.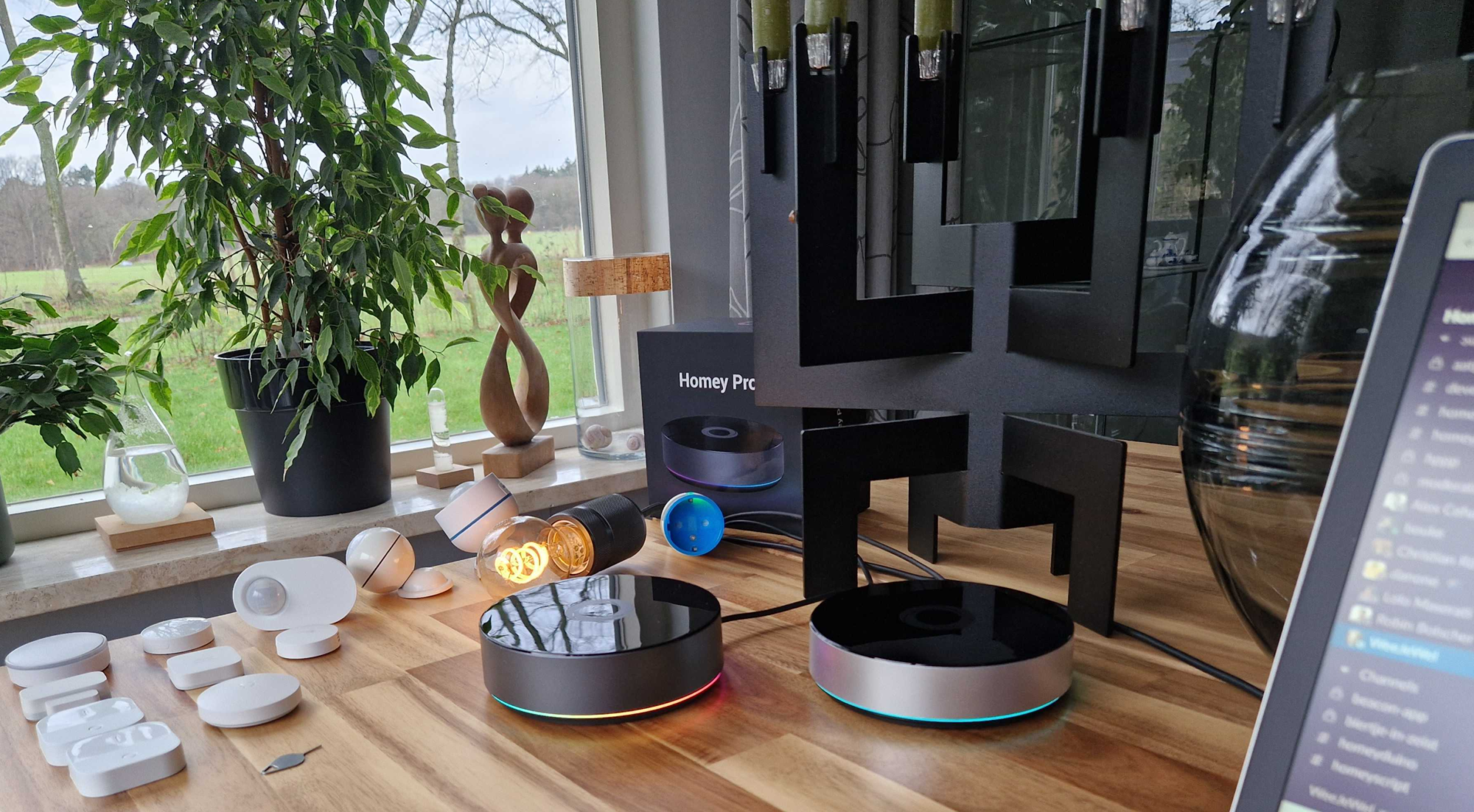 Manufacturing
Next to finalising the software, hardware production is our no. 1 priority. Homey Pro is manufactured in Shenzhen, China, and Chinese New Year is coming up. That means we're fighting to get the first developer-batch ready before the national holiday, so fingers crossed. 🤞🏻
A big shoutout to our factory, they're really going above and beyond to make it happen! Other than that, it's quite out of our hands. Which is both relaxing and frustrating at the same time! So, we just focus on Homey Pro's software the best we can.
Migration
I'm happy to say that migrating from a previous-generation Homey Pro (2016 — 2019) to a new Homey Pro (Early 2023) is now working. Yep, also Z-Wave. So all your Devices, Flows, Insights, Apps, Users etc. will migrate automagically.
The only caveat is that you have to repair every Zigbee device one-by-one. Their Flows etc. will stay intact, but we need to share a new security key with them. We're still looking into automating this, but it's quite difficult.
The fine print here is the exception of any apps still using SDK v2 at time of migration. However, once such an app has been updated to SDK v3, you can then install the app, and your previous settings will still be there.
Knowledge Base
We've started publishing articles for the Knowledge Base. While you're waiting on Homey Pro, why not read them? They're pretty sexy for support articles!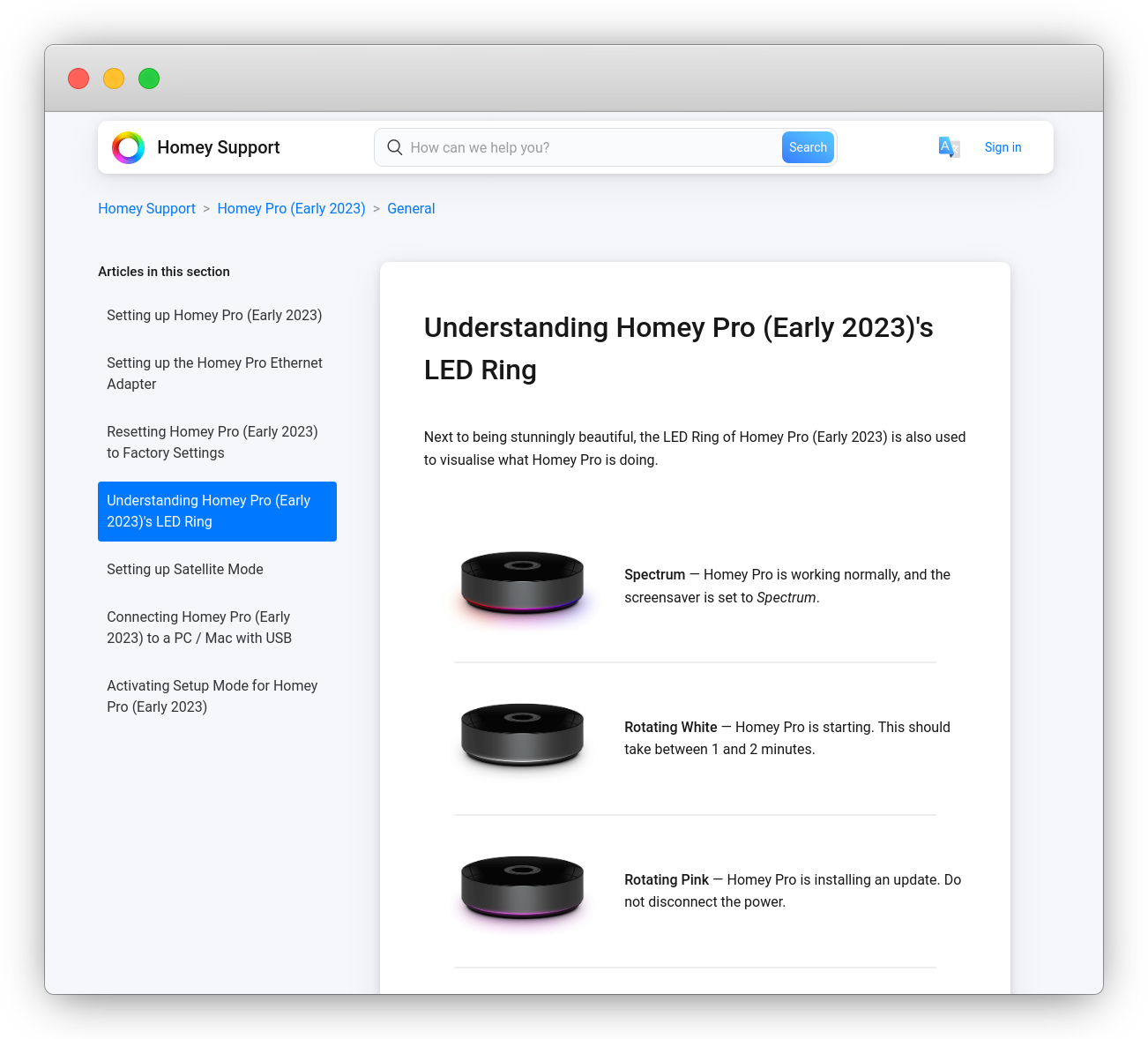 For those extra curious, we've also launched the Homey Pro USB Tool website. 🎉
Timeline
The timeline hasn't been delayed since the last update. So that's good!
---
Until the next update! I sincerely hope we've started shipping big numbers by then!
— Emile, Founder & Creative Director