Let's get Homey Together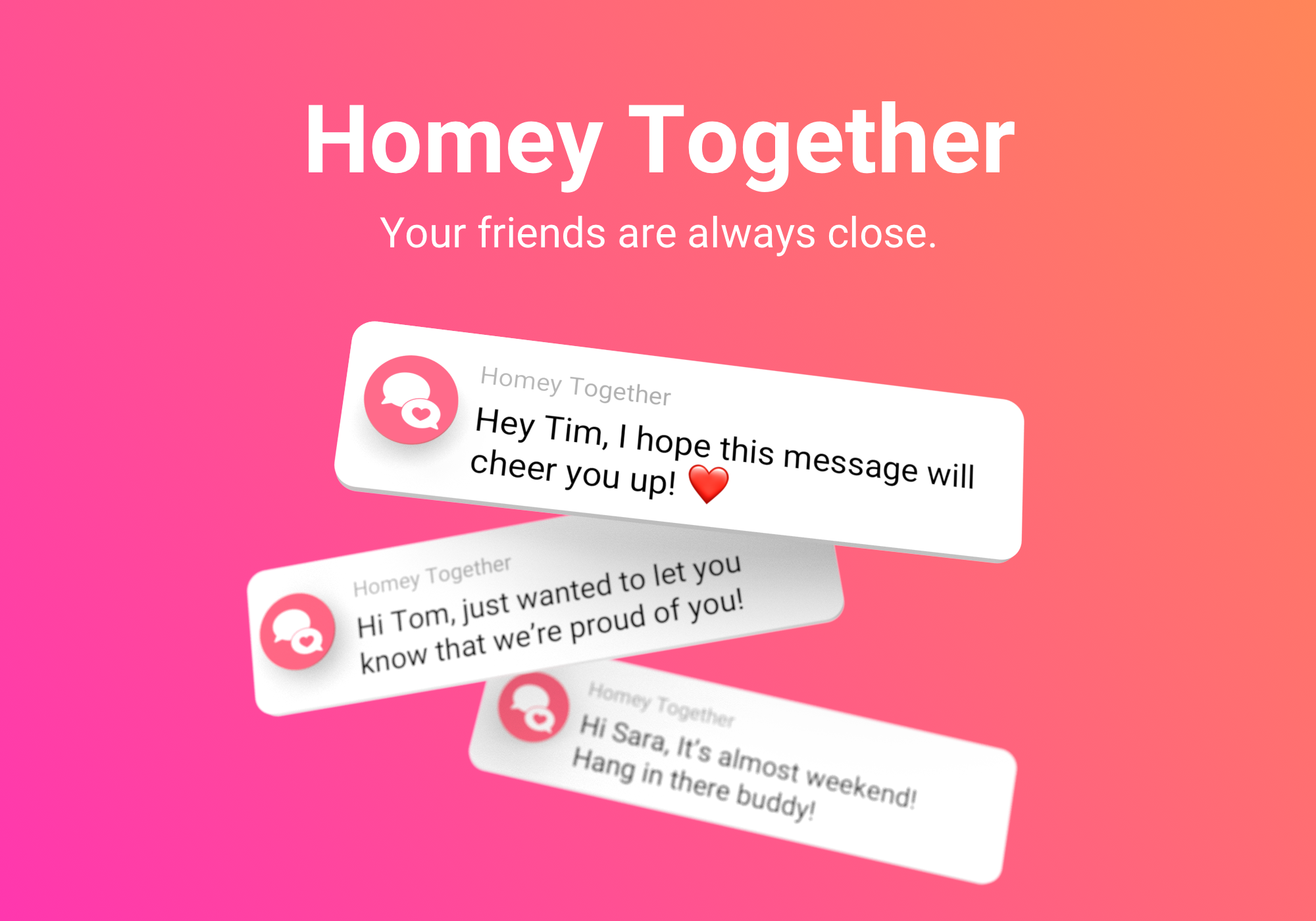 Introducing the next level of communication
Lockdowns around the world have taken their toll on people. That's why today, we announce a radically new way of communication, using the environment you're in the most: your home.
Since lockdowns started, people spend 150% more of their waking time at home - often alone or with the same select group of people, limiting communication possibilities.
Starting today, all Homey users can open up their homes for interaction. After installing Homey Together, you can share your unique link with others, allowing them to interact with your home, so that your mother, friend or any random guy who has your link can cheer you up.
Show you care. Use the link from someone else to send them a heartwarming message, together with a Flow trigger. Simply enter your name and your message and press the button, and the Homey of the recipient will perform a Flow to their liking, with your name and message as Flow tags.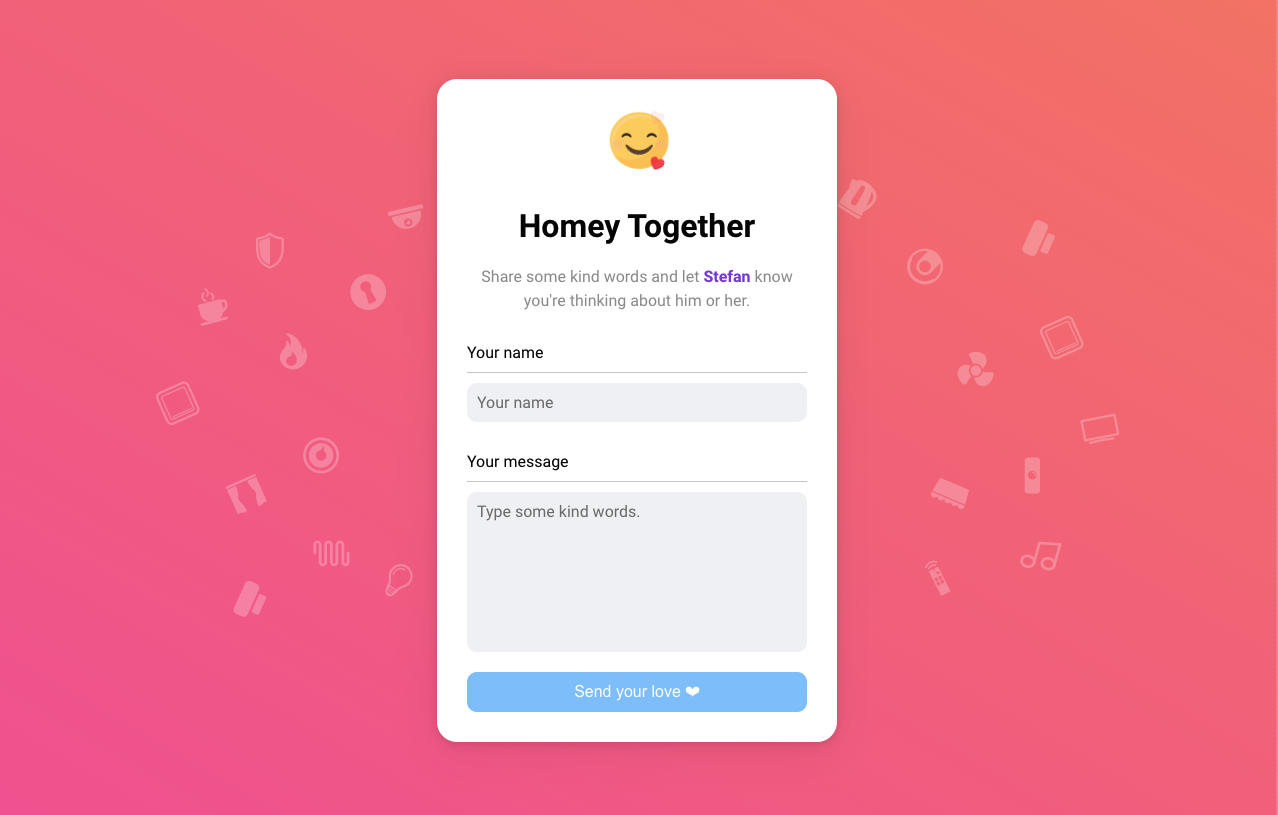 Results from our beta test have been astounding:
Peter, beta-tester of Homey Together: "I was feeling quite alone in lockdown number 43. Or was it 42? I often felt alone at home, until Homey Together came along. I created a Flow that plays a sound on my Sonos, changes my lights to random colors and reads the name and message of the input aloud via Homey. Now, my home is never the same. My lights change color every 15 minutes and I get messages from people around the world. It's heartwarming".
Emma, Peter's mom, is also enthusiastic. "Although I have to say, thinking of a new name and message every 15 minutes can get exhausting at times".
Paul: "After I shared my unique link on 4chan my home has never been the same. It's amazing to hear, in your home, the creative messages people come up with!"
Steven: "I wasn't aware you had to share the link with your friends. Now I'm mostly searching for a friend to share the link with."
Could your home use some extra randomness and input, or do you feel like it's time to add a bit of spontaneity to your home? Install the Homey Together app on Homey, create your Flow, share your link and join in the latest form of communication.
Get started with Homey Together >>
Want to send some love to our office and in our Slack? Open our Homey Together link and send your message.