Homey Stories — Rogier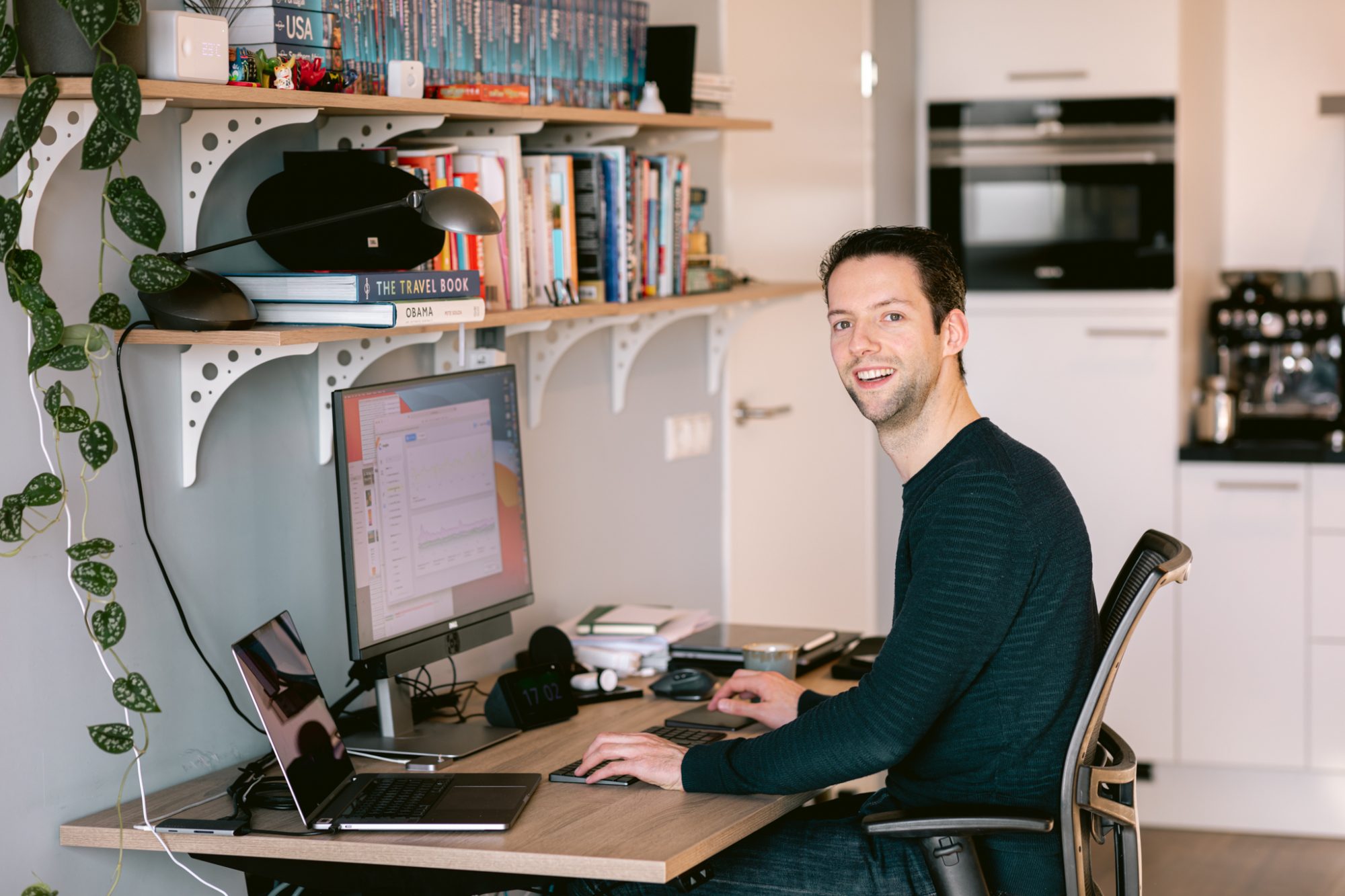 Rogier is working with data everyday. For his job at a telecom company, his own two businesses and even his apartment in the center of Utrecht. Almost everything in his home is connected to Homey. Of course we wanted to go and take a look!
Everything connected
"I've known Homey for about two years", Rogier tells us. " When I moved here I wanted to do it right. Not several different hubs and apps, but something that could bring everything together. Then I found Homey. What is connected through Homey? The short answer would be: what isn't? All lights are connected, all sound devices, the television, the curtains, sensors and even the kettle. Actually, only the coffee machine, the oven and the washing machine are not connected."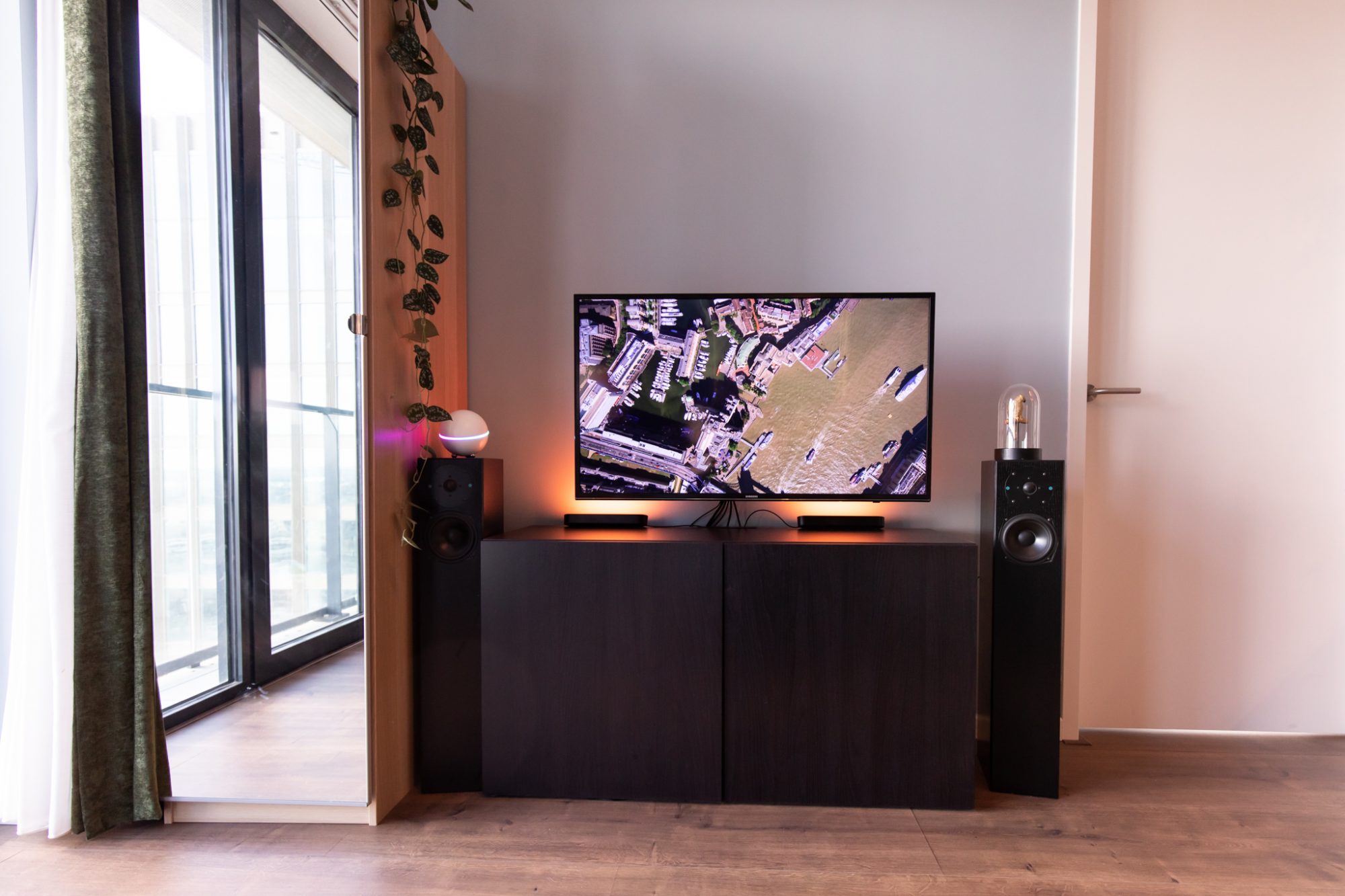 Data junkie
"I think I have about 10 temperature sensors on this few square feet. The idea of really observing how certain things evolve: that's what I like. Homey really connects. It's not only something you can operate your house with, it's also a place where you can bring data together and create graphs visualizing the data."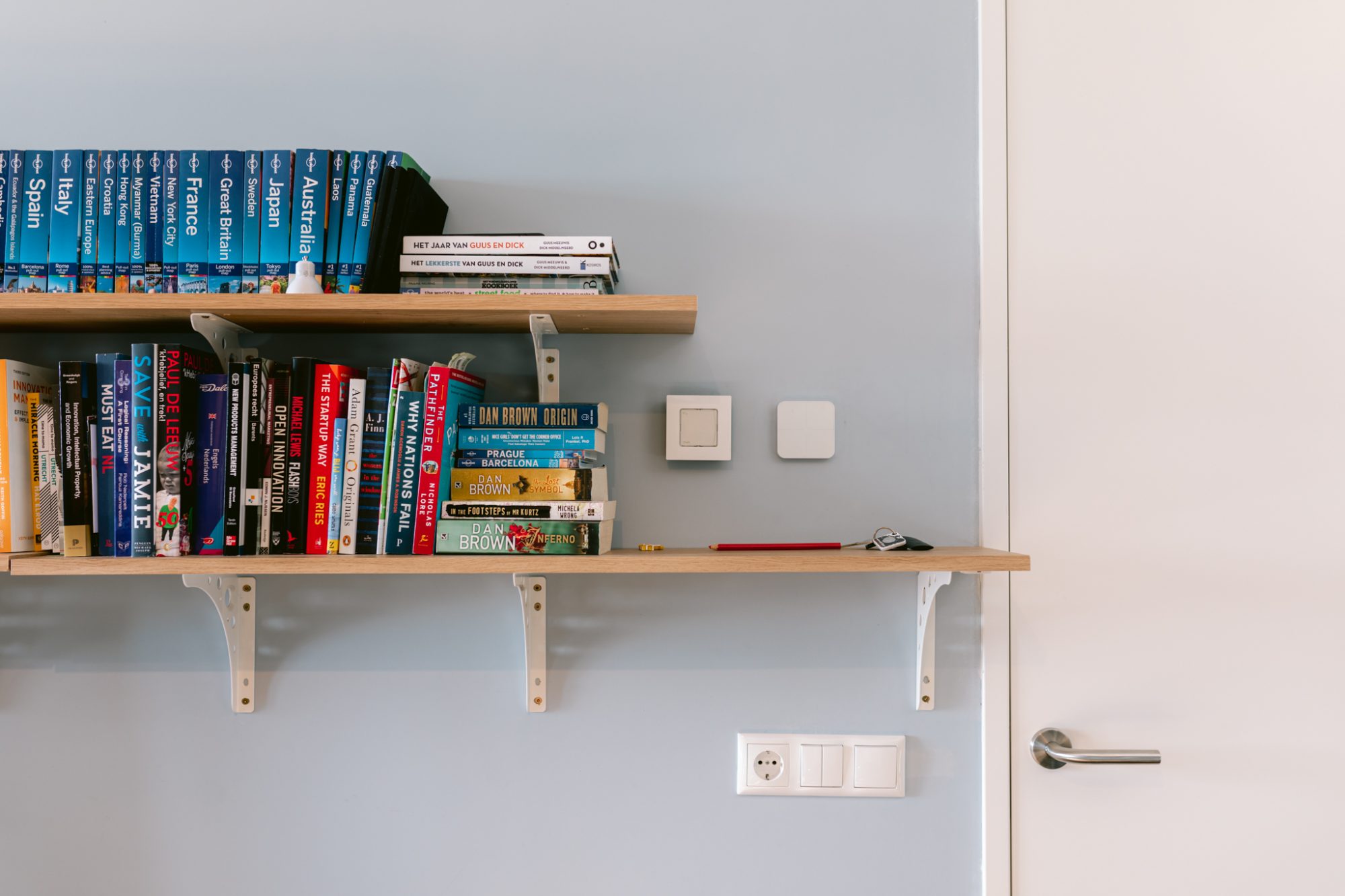 Minimal input
What makes Rogier's home a smart home? Rogier explains: "I think it's mostly in making it truly smart. For me, that doesn't mean pulling all switches from the walls and putting them in your phone. Then you would have to do everything on your phone when you just want to turn the lights on. For me, a smart home means that you can get a certain desired result with the least amount of input — or even no input at all."
He continues: "For example, one button that starts your evening mode or diner mode, or that everything adjusts itself when you enter a certain area. I looked into what programmable routines there are and how they could be initiated with the least amount of input. Another example, when I enter the hallway in the evening, the lights are dimmed. As the light in the living room is dimmed, I will probably go to bed soon, so the lights won't turn on to their full brightness."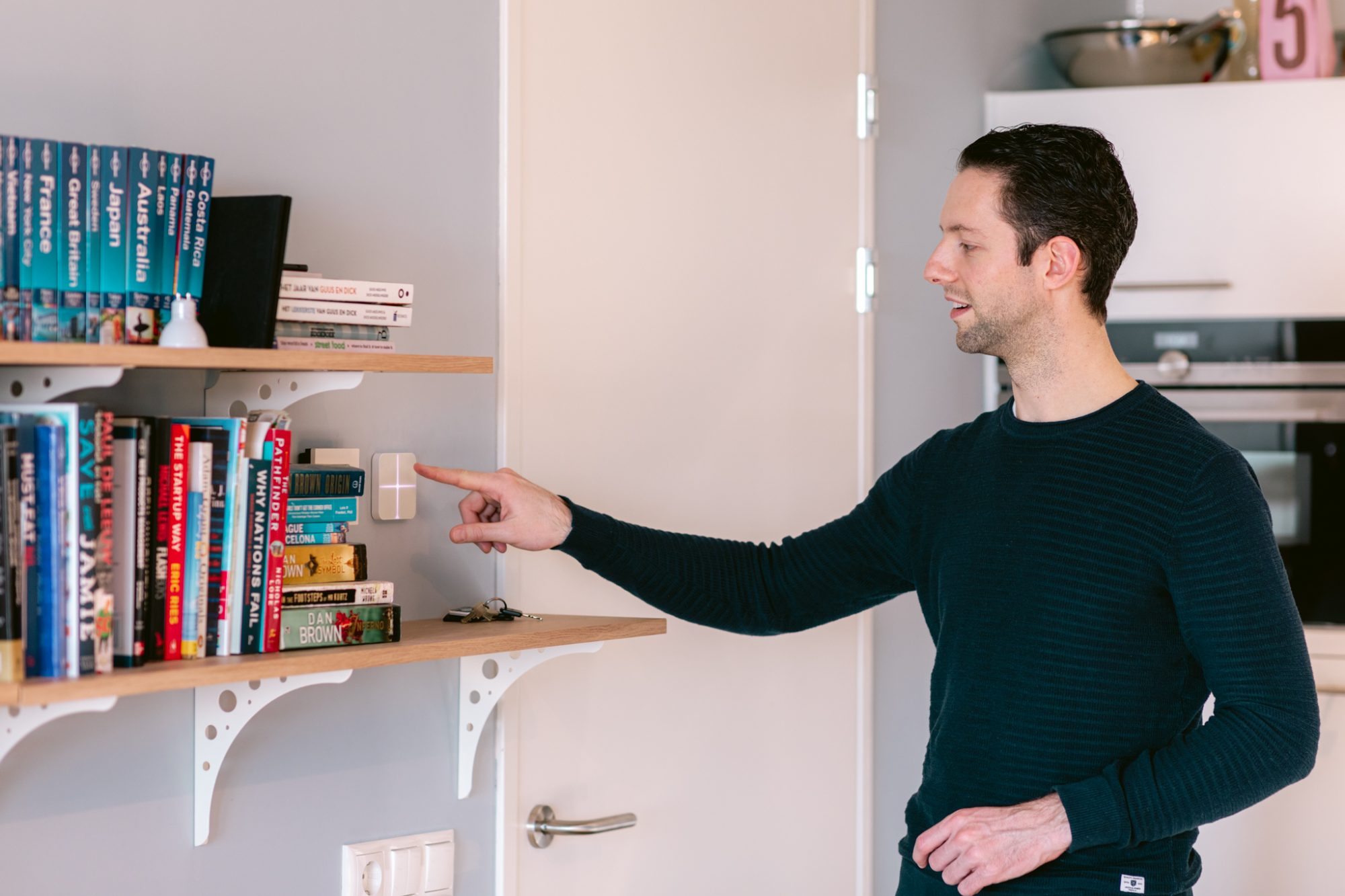 What's next?
"For this apartment, not so much. In about a month my girlfriend and I will move to a bigger house, with more room for sensors. It would be great to measure even more there. For example: what does the air quality do to your overall health? And at what bedroom temperature do you sleep the best? What are the ideal values and how can I control the house in such a way that you achieve that ideal situation? That you will feel better thanks to these connections: that would be the next step in creating my smart home."