HomeWizard switch to Homey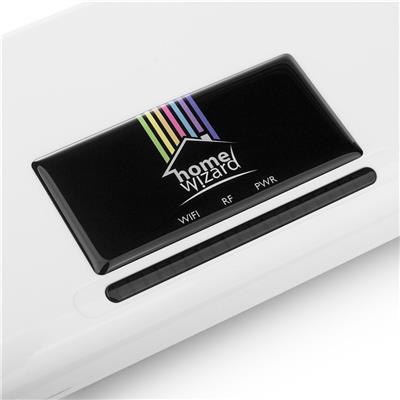 HomeWizard users are increasingly switching to Homey. Switching users often mention the lack of development on the HomeWizard platform and the versatility of Homey as important reasons.
As a HomeWizard alternative, Homey is also a central Smart Home platform. In many setups, Homey can completely replace the HomeWizard. This is because Homey has many of the same wireless technologies as HomeWizard, and even more! HomeWizard can connect to products via Wi-Fi, 433MHz and 868MHz. Homey can do this too, but adds Bluetooth, Infrared, Zigbee and Z-Wave.
As a result, Homey not only works well with products like KlikAanKlikUit, Somfy, Brel and Hue, but also with Toon, Nest and other smart thermostats, with speakers from Sonos, Bose and Bang & Olufsen (among others), with your current TV (over Infrared) and with lighting from i.e. IKEA.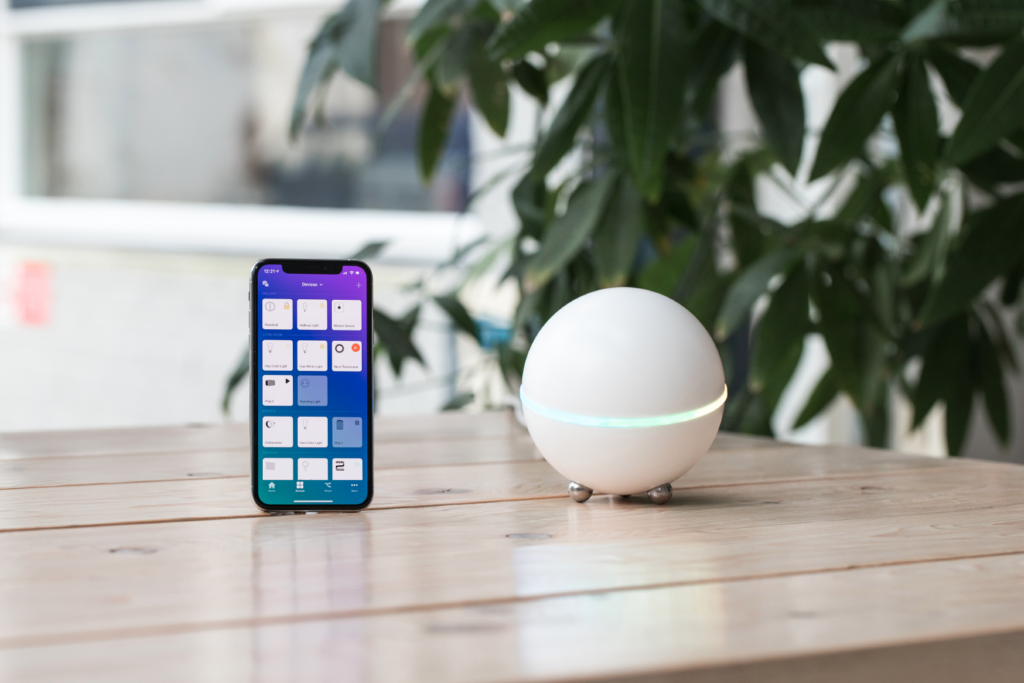 HomeWizard vs. Homey: the differences
By switching from HomeWizard to Homey you can get much more out of your home. So you can now for example, let your TV be a part of your automation with Homey's infrared. Do you want to expand? Then you have much more choice of brands and products, both in the more expensive and cheap segment. Automating via Homey is simpler and more versatile than in HomeWizard with Homey Flow.
Before you switch, it is good to be aware of the main differences between Homey and HomeWizard.
Connectivity
The HomeWizard gateway has three types of connections with devices: Wi-Fi, 433MHz and 868MHz. Homey also has these connections, but adds infrared, BLE (Bluetooth Low Energy), Zigbee and Z-wave.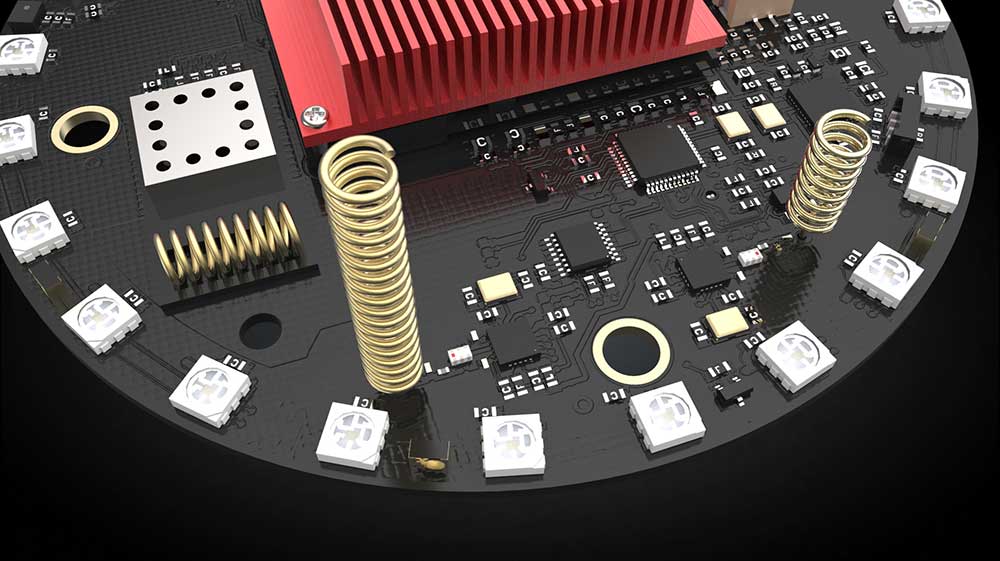 This means that Homey's technology can connect via the same frequencies as HomeWizard can, and adds many more. Zigbee and Z-Wave in particular are important here, because most new wireless Smart Home products are provided with these technologies. 433MHz is mainly used by older and cheaper products, and has a number of disadvantages such as one-way traffic and the lack of so-called mesh technology.
Integrations
Connectivity is a basic requirement for integrations, but offers no guarantee. Not every device with Wi-Fi can control any smart thermostat. To take that example: HomeWizard does not work with smart thermostats at all, but only with its own HeatLink. A special HeatLink is not required for Homey. Homey works directly with all popular thermostats such as Honeywell evoHome, Nest, Tado, Netatmo, Toon, Nefit, Eurotronic, Anna, Atag and more.
You don't have a smart thermostat but already have a HomeWizard HeatLink? Then you have two options. Either you keep your current HeatLink and Homewizard, and connect it with Homey. In this case you unfortunately can't replace your HomeWizard, because Homey is not able to connect directly to the HeatLink. Do you want to phase out HomeWizard completely? Then we advise you to buy a smart thermostat.
Homey generally supports all 433MHz devices that HomeWizard also supports - and more. Consider, for example, Somfy RTS and Brel engines, or devices from KlikAanKlikUit and Smartwares. Homey adds a lot of Zigbee and Z-Wave devices, which can't be controlled through HomeWizard. You can think of IKEA lights, Xiaomi Aqara devices or reliable sensors with Z-Wave technology, like Fibaro or Aeotec.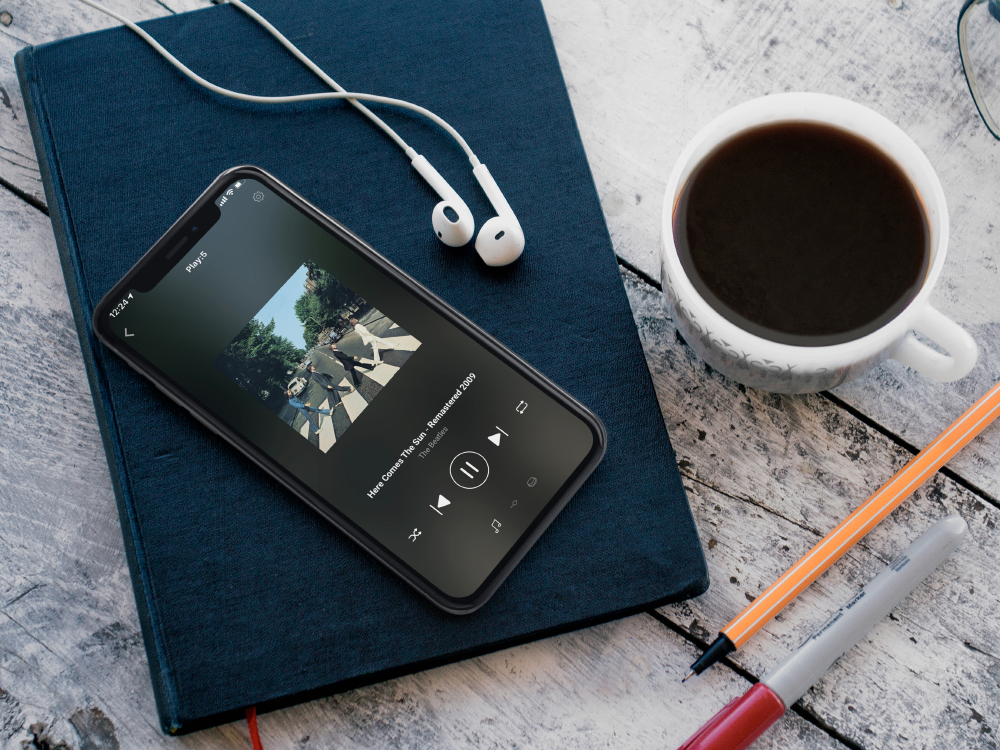 What Homey also adds completely is speakers and music. Controlling or automating music is not possible with HomeWizard, as to where Homey offers a choice from Sonos, Bose Soundtouch, Denon, Bang & Olufsen, Marantz and all Spotify Connect speakers. Video is the same story, in which Homey offers support for Chromecast, Kodi and TVs via infrared, and HomeWizard has no integrations.
Homey's main downside in this area is the products from Smartwares PRO and HomeWizard itself, like the HeatLink and EnergyLink. Because these products are made by Smartwares / HomeWizard themselves, they only work with HomeWizard, and with nothing or nobody else.
However, through the open platform of Homey there is even support for HomeWizard available in Homey. So if you have a lot of Smartwares PRO or HomeWizard devices, you can still enjoy Homey through this integration. However, you still need your HomeWizard. In this case you can't completely replace it.
At the total level, the number of integrations, and with that your freedom of choice, is very different – where HomeWizard quotes 150 devices as compatible with HomeWizard, Homey connects hundreds of different Homey Apps, each of which supports hundreds of different devices per app. With infrared devices included, more than 50,000 devices are supported by Homey.
Platform
Another big difference between the two systems are their structure and platform. On HomeWizard, you can't add your own apps or modules, it is a closed system. Only additions that HomeWizard itself publishes can be used. And that does not happen anymore: the electronics in HomeWizard are not very powerful and the memory of the device is already full. There is therefore no future development for the product.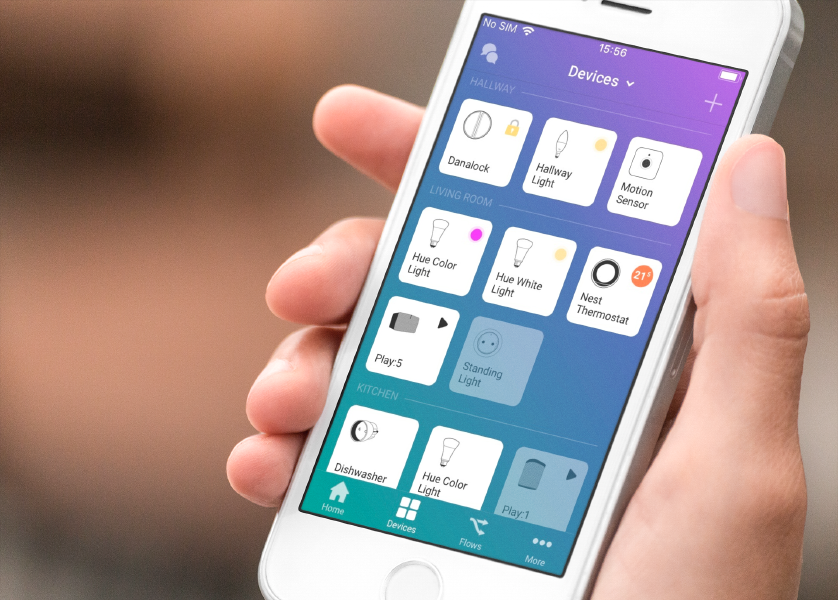 Homey, on the other hand, has very powerful hardware, and an open platform with app structure. This is similar to a smartphone. All integrations on Homey have their own Homey app. New apps are developed by the company behind Homey itself, but also by partners, developers and other third parties. As a result, there is a huge, flourishing ecosystem of possibilities.
Future
One of the most important differences is the direction / development of the platform. As described above, HomeWizard is no longer updated because it's simply not possible. Parent company SmartWares is phasing out HomeWizard in favor of their SmartSwitch and the Link, products that are more limited. Homey on the other hand, with its open platform, only becomes more versatile. For example, integrations are added almost daily, varying from lighting or security to education, fun, comfort or energy efficiency.
Transfer from HomeWizard to Homey
Switching from HomeWizard to Homey is a piece of cake. Indicate in the Homey app which device you want to connect (for example, a KlikAanKlikUit socket or a Somfy roller blind). Homey then shows you exactly what to do. Often this is just pressing a button, or plugging the switch back into the socket. You do not have to remove your devices from HomeWizard and you can get started right away!
Homey as HomeWizard alternative
In short, Homey offers much more when it comes to future-proofing, connectivity, integrations and with that the versatility of your smart home. When your setup currently contains many Smartwares PRO or HomeWizard products, like a HeatLink or EnergyLink, it is not advisable to dispose of your HomeWizard, but you can upgrade to Homey and use your current devices via the HomeWizard App from Homey.
If you do not have these products, then it's time for something new. Replace your HomeWizard with Homey and catapult your home into the future. Use the same products as now, add your TV directly to your installation, and expand with Sonos, IKEA lighting, Chromecast, Z-Wave devices and more. Discover Homey.