Building a Smart Neighborhood with Homey – Homey Stories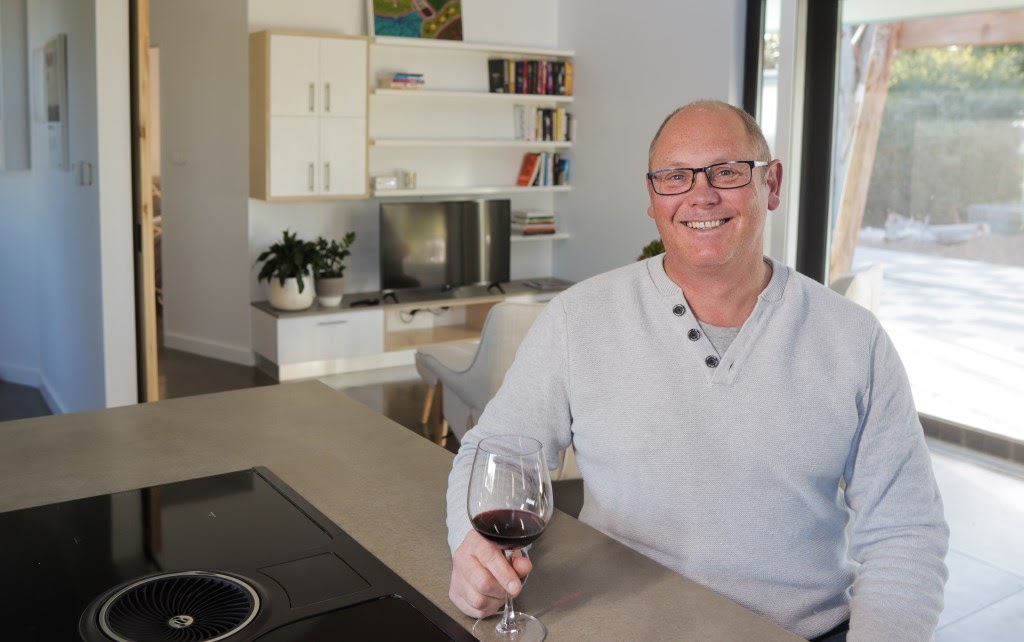 Homey is great at taking care of your home, but can it power an entire smart neighborhood or even a smart city? Take a look at what Damian Modra has been able to achieve, developing his own home climate automation and a management system for flexible energy demand with Homey Pro.
A Smarter Neighborhood?
"Breathe Neighborhood is an environmentally smart residential park that I've been developing at Tumby Bay in South Australia," says Damian. "We've designed a master site plan around six pocket neighborhoods. We've currently just built a demo home to show people what the neighborhood is going to be."
"The neighborhood will have many shared resources, such as rainwater harvesting and renewable electricity use. I have found many examples of what Europe does very well and the benefits it has on people and communities. Many of which are not a common practice here in Australia."
There were four things Damian wanted to achieve with the Neighborhood Management System that he created with Homey:
Reduce the electricity that was used for space heating and cooling.
Control the water heating based on the time of day, as it's generally more efficient during the day.
Monitor and record the electricity that was used in the homes.
Measure the overall energy efficiency of the home.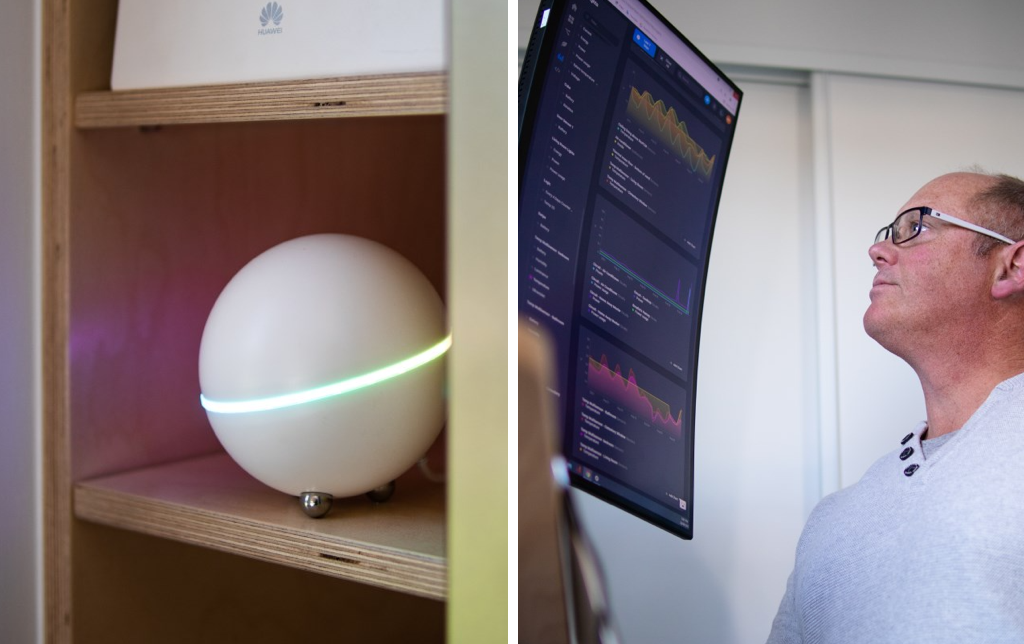 Homey Pro to the Rescue
"When I discovered Homey while looking at an Australian Smart Home Automation company website, and with a little research by reading forums, I started to get an understanding of all the features and abilities of Homey Pro. It could meet not just my basic requirements but also allow me to do much more."
"Getting an electrical engineer to design the entire system would cost a fortune so I really wanted to integrate my Neighbourhood Management System with off-the-shelf products, and have the ability to stay nimble and change and adapt along the way."
That's why Damian started with Homey Pro: "I looked at what products I could integrate and what I could then do with the Flows. I sketched out an IoT system that integrated almost everything I wanted. I then worked with my electrician to ensure the hardware and electrical wiring were going to work with my theoretical IoT system."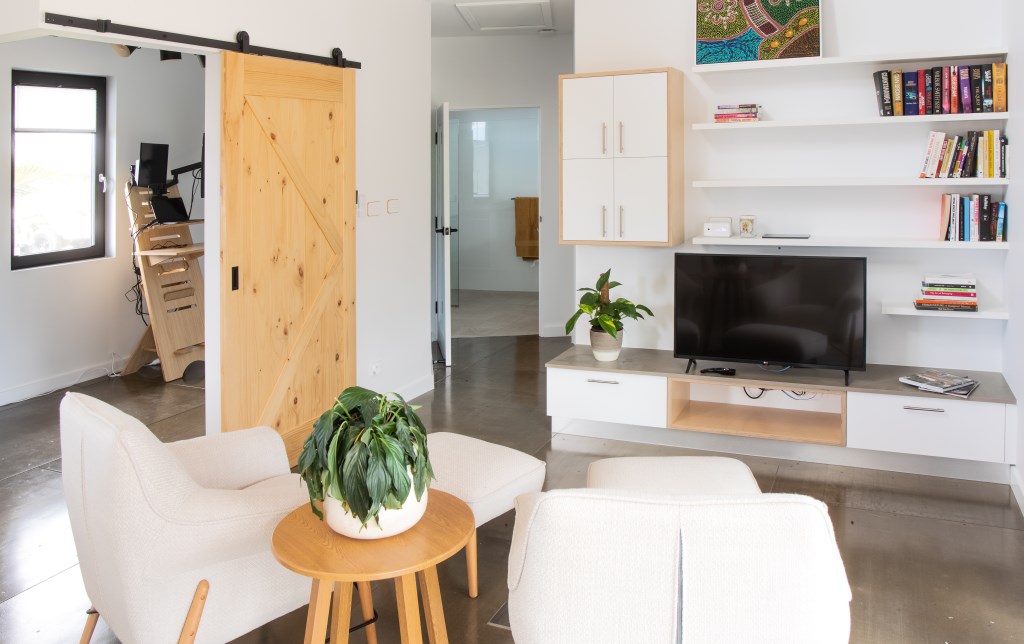 Free Electricity & Other Perks
Damian's primary design goal was to provide free electricity to future residents. "I am pretty confident that we can build energy-efficient homes that would reduce the amount of electricity that will be used. With a mini power station – a renewable power station using photovoltaics and battery storage – we'll be able to export more value than what we import, so it's cost-positive."
Damian is particularly proud of the flexible demand management he has built using Homey Pro. "We not only reduce the amount of electricity used but can actually increase it when we're generating excess or when there are negative prices at the national grid. This is a great example of providing stability to the national grid."
"In case the grid goes down, we're just using our own batteries or use what we can generate. When there are critical loads, the high energy items like the oven or air conditioning don't come on but residents can still live comfortably with the lights, the fridge, and the microwave on."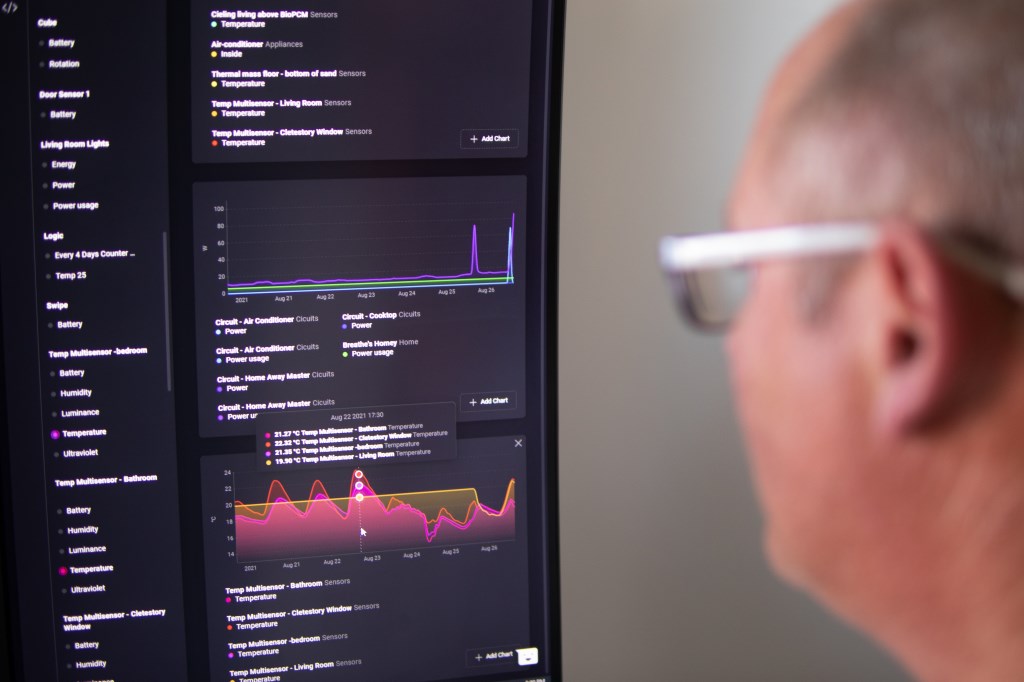 A Blueprint for Smart Living
"Breathe Neighbourhood will effectively become a living laboratory that will be a showcase of what environmentally smart living could look like in Australia. My hope is that with the assistance of a local university, we can analyze and showcase the performance of the Breathe homes. I also hope that it can influence other people and builders to make a change for the better by also building high-performance low-energy homes."
What Damian appreciates about Homey Pro is its flexibility. "The resident could walk in and have full control over turning the fans on with the remote, opening and closing the celestial window for heat purging, switching on the air conditioner and the heat recovery ventilation system."
"I've actually developed fully automated climate controls." The system can automatically heat and cool the house, but it also humidifies, dehumidifies, and keeps an eye on the air quality. "We've got a celestial window that can be opened to let fresh air in, and it also vents warmed air accumulated at the top of the house. During winter, the fans circulate warm air around, and they provide a cooling effect in the summertime."
Get the gist of Damian's home automation with Homey Flows:
Try Damian's automation yourself: Flow 1 – Flow 2 – Flow 3 – Flow 4 – Flow 5 – Flow 6
Staying Flexible with Homey Pro
"There was a heap of things that I've been able to develop because of this device and how user-friendly it is. If a resident wanted to have full voice control over everything, we can set up Alexa in there. I am designing this for older residents, so for example, if no movements are detected by 9 o'clock, then an alert might be sent to a family member just to check on the person."
"Thanks to Homey Pro, I've also been able to set up some great dashboards and notifications to the residents. So, the resident can see with their laptop or their tablet the performance of their home, how much energy is being used, the quality of air. And then I also use that to notify and educate the residents on their energy uses."
"One of the things I had to remember was that these homes were designed for other people to purchase, and they may not enjoy technology. So, I had to ensure that the system that I put in place could be understood by a variety of people," says Damian.
With Homey Pro, the Breathe management can also retain control of the neighborhood: "Each home is individually controlled but then there's also the neighborhood as a whole where it integrates together."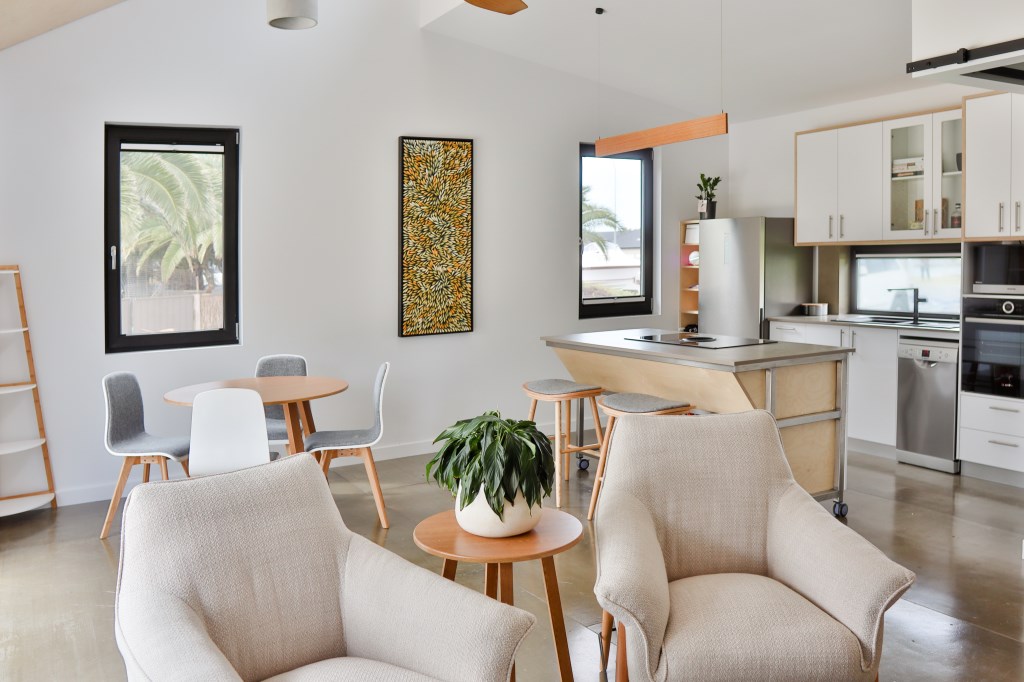 Home Automation Benefits for Smart Neighborhoods
"I think all homes can benefit from some automation," says Damian. To start with, he suggests people need to shift the focus from smart automation to useful automation. "On Facebook Groups, I see many people asking questions like, 'I'm building a new house, what should I automate?' I think it really needs to start with what would make things more helpful to you."
So how did the idea come about? "I started with buying a smart globe for the young kids' bedrooms so they could change colors. They constantly wanted my phone to play with the lights and if they turned the light off from my phone, then they could not turn it back on from the wall switch. I quickly realized that not all smart things are actually useful."
At Breathe, Damian has reached this goal with Homey Pro. "Feedback to Breathe has been great so far. People are amazed at what can be achieved with some deep thinking. We are about to launch Breathe and sell stage 1 in a few weeks. Wish me luck!"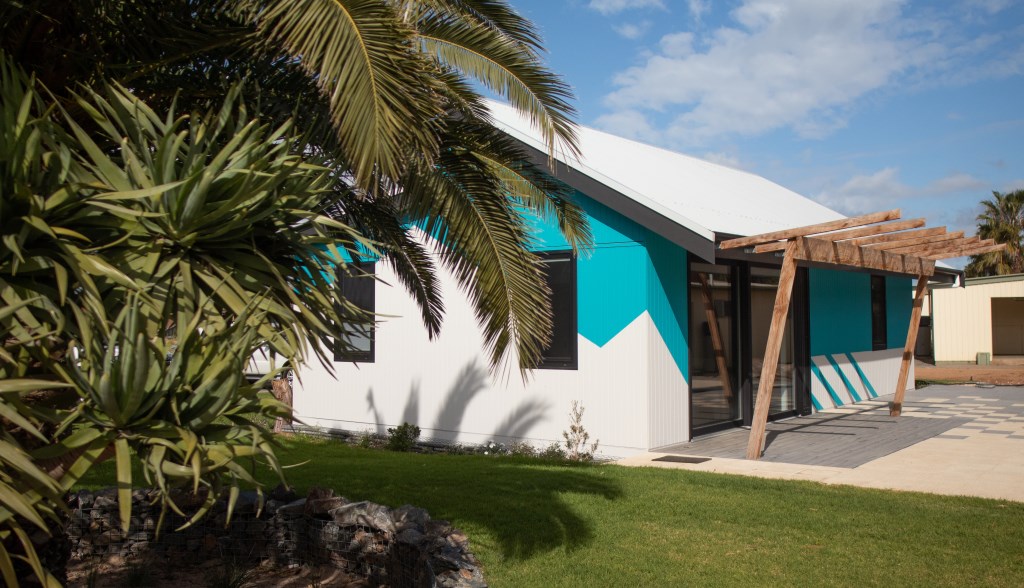 To learn more about the Breathe smart neighborhood, check out Damian's full presentation of Breathe, featuring useful tips on building Homey Flows.
If you're looking to create your own smart home or even start running a smart neighborhood, get a good grip on home automation with Homey.