Smart Home Founders — Kaj Beetstra (Slide)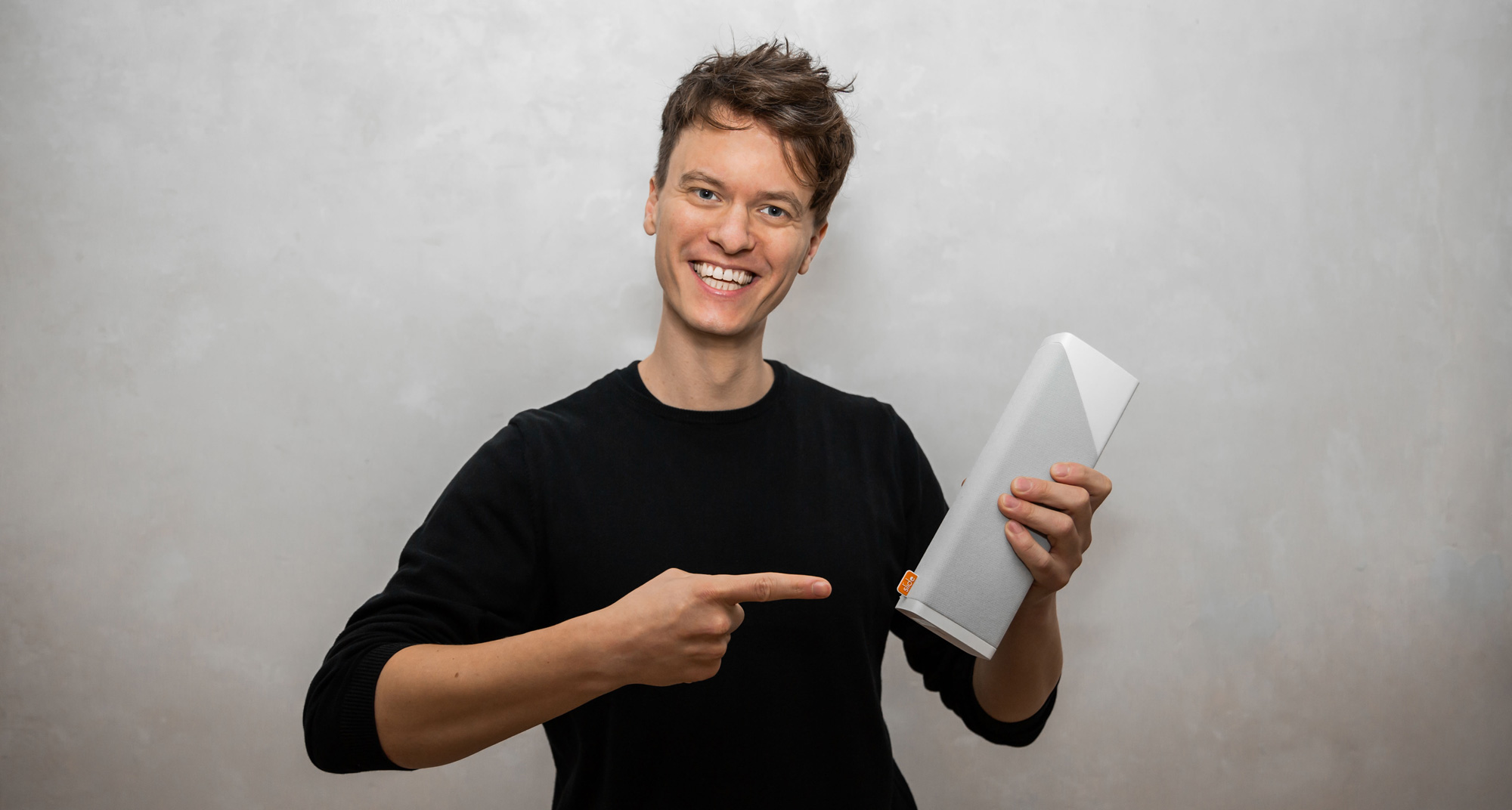 Welcome to the Smart Home Founders series, where the founders of leading smart home companies get to tell their story. In this first edition, we interviewed Kaj Beetstra, the founder of Slide, a company that makes your existing curtains smart.
Inception
It was back in 2014 when Kaj Beetstra came up with his idea for a motor that would make his curtains smart. Living in his tiny studio apartment in Amsterdam, Kaj enjoyed watching movies with his girlfriend on his beamer, yet disliked the manual effort to close the curtains every time. As often is the case, a fraction of laziness combined with a huge deal of motivation led from a minor frustration, to a Kickstarter campaign for his first product, Slide, roughly one and a half year later.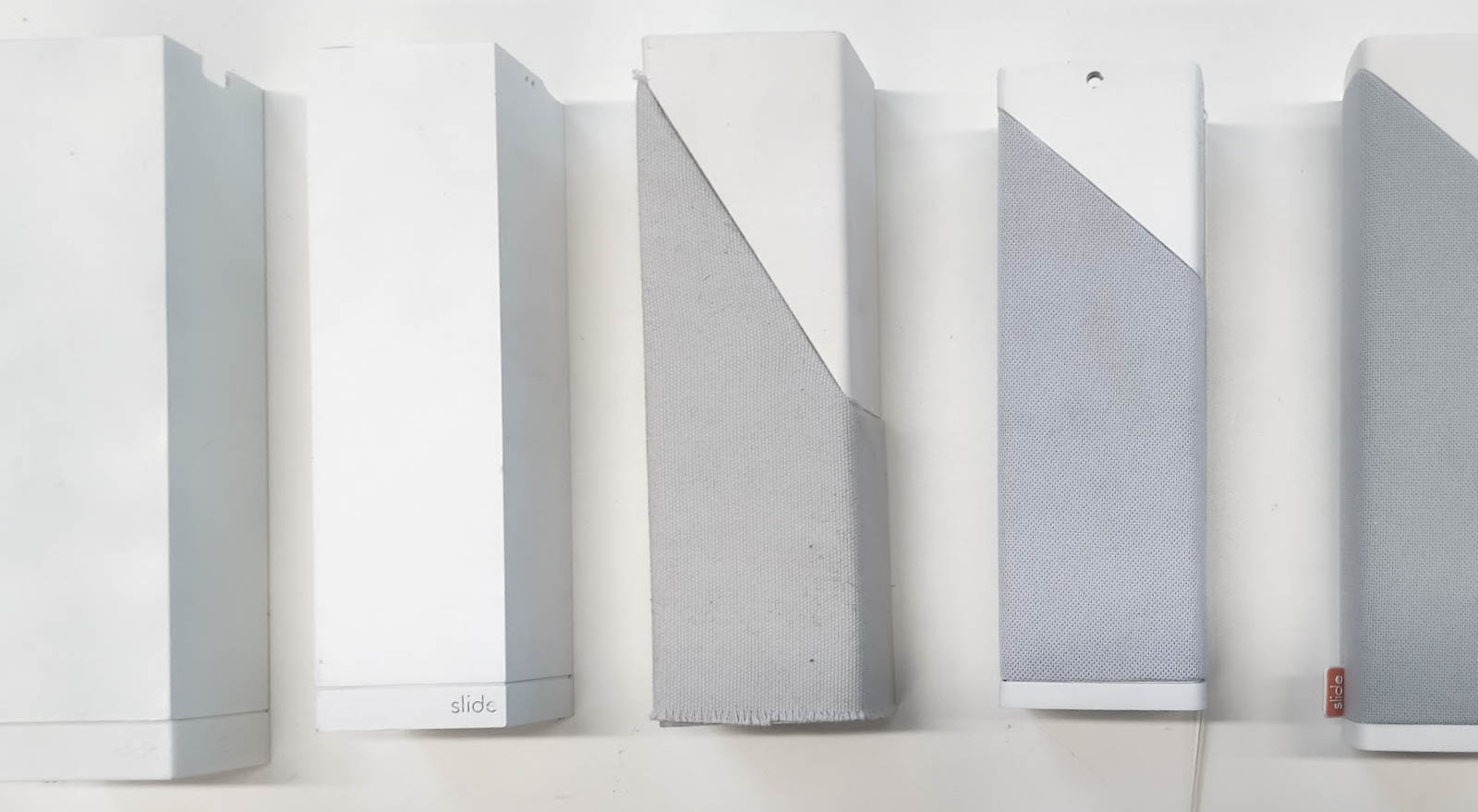 Kickstarter
At that time, the curtain market was dominated by larger companies such as Somfy, which mostly offered custom, and thus expensive, curtains. Kaj, however, envisioned an off-the-shelf solution that customers could append to their existing homes. Between the inception in early 2014, and the Kickstarter at the end of 2016, he made many prototypes and even did an investment round to finance the hardware development. Around that time he also met Thijs Olthof, his co-founder and commercially-focussed business partner.
Competitors at that time were using a different type of mechanism, a sort of locomotive that pulls the curtain over the existing rails. This seemed to be very slippery and didn't work reliably, so Kaj designed a mechanism consisting of an 'open-loop', together with accurate magnetic measurements within the motor, to ensure the curtains are always perfectly closed. During this interview I really felt Kaj's pride in the quality of engineering he and his team achieved.
Their Kickstarter was an instant success. The goal was funded in well over a day, and quadrupled in the remaining month. Apparently there was a clear demand for a product like Slide, where curtains could be reliably opened and closed from an app. After 30 days, they raised more than € 200,000 and could finally build the product they designed.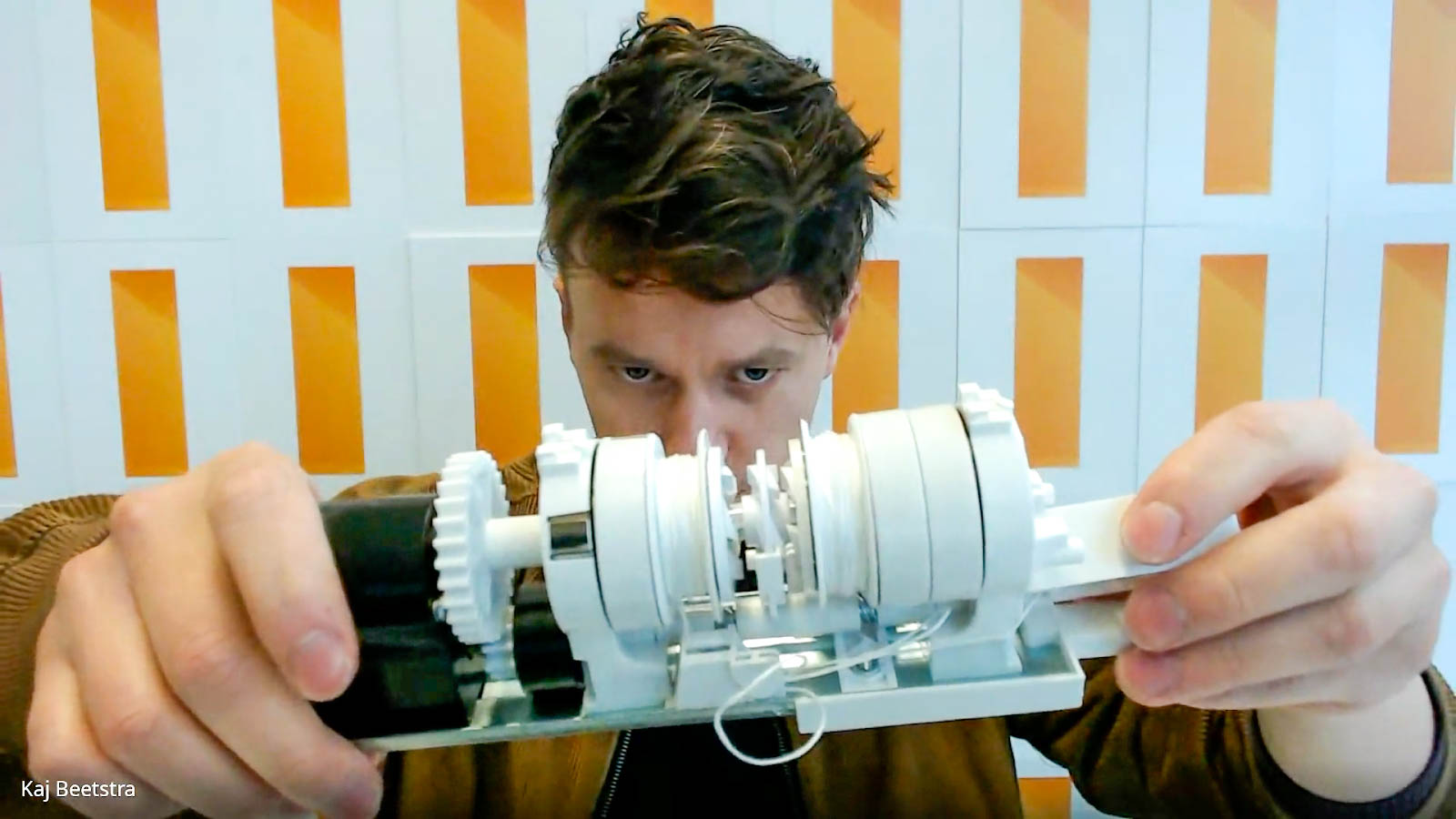 Kaj said that during the Kickstarter, he felt like constant ecstasy, as if walking on clouds. But later, when the realisation came that he had to actually build & ship his product, stress started to increase, yet that also became a great motivation to keep focus. When asked how his original planning turned out in reality, he laughingly admitted that 'half a year was definitely too short to go from prototype to production'. I rarely felt so related hearing this.
A big lesson learned was that while communicating with Kickstarter backers, the Slide team tried to keep it professional. Yet only later did they realise that being personal and vulnerable worked much better in terms of positive response, and forgiveness for delays and mistakes the startup made. It's a typical lesson that many kickstarted-companies had to learn sooner than later — Homey included.
First Shipment
About 2 years, and 3 investment rounds later, the first Slides finally started to roll off the factory line. Yet it was still tensive whether the product would perform well in the field. Luckily the team could finally breathe when the first responses were very positive. Customers loved the product. Relief!
However, there was one small problem. Sometimes the curtains didn't close perfectly and left a gap of a few centimetres. After Kaj and his team tried to find the source of the problem for weeks, he simply threw all the data he had into Excel and stared at the screen for hours. Finally, he realised that the magnetic sensor that measured the number of rotations, and thus the distance travelled, missed a beat once every hour. Coincidentally, Slide transmits its diagnostics data over Wi-Fi every hour as well. Due to the nature of microcontrollers (they can only perform one task at a time), this led to one missed rotation. Once you know the origin, it's usually an easy fix, but finding a problem like this can keep you up at night.
Covid
Just when things were going smoothly, Innovation in Motion, the incorporation of Kaj and his team, came in trouble during covid. Customers stopped buying electronics altogether, just when Kaj scaled his team and rented a new office. And if that wasn't worse enough, his commercial co-founder Thijs had to stop for health reasons, and an investor that promised to sign withdrew at the latest possible moment.
During hard times like these, it's either fight or flight. Kaj definitely chose to fight for his company. He moved some engineering to Poland, which made a lot of sense due to his Polish roots and lower salaries. Currently Slide's core team consists of four full-time employees, and the rest of the team are contractors hired on a per-job basis. This keeps their overhead costs low while staying agile while they find their product/market fit.
When I asked Kaj how he's dealing with having no commercial co-founder, he admitted that he's still searching for one. He told me he enjoyed designing products much more compared to running the commercial side of a company. But I gotta give him credit though, he's definitely not doing so bad after all.
Upgrade by Software
Kaj told me that he saw that SwitchBot, a system that uses the earlier mentioned "locomotive" to pull curtains and arguably Slide's number one competition, advertises with a single motor for ninety euro. But in contrast to Slide, for double curtains you need two SwitchBots, and for remote control you need an extra hub. So it adds up fast, but the initial price lures customers to thinking it's much cheaper than Slide.
That's why Slide changed from a single product to three products at different price points. The basic one is Slide Light for €199. The middle option is the Slide Comfort for €249, which adds two features Touch&Go and SpeedControl. Finally there's Slide Pro for €299, which unlocks integrations, such as Homey.
Interestingly, it's still the same hardware, but if customers want to, they can upgrade afterwards for a one-time fee. For example from Light to Pro (€119), Light to Comfort (€69) and from Comfort to Pro (€69). It's similar to Tesla's software-unlocks like driving range, which is still a bit controversial.
Surprisingly, he found that most customers bought the most expensive variant (Slide Pro) anyway. Yet it allows his company to advertise with a lower price point. When asked if he received backlash from customers, there was mostly positive feedback. 'And of course, there's always someone complaining about whatever you do', he laughed.
Choosing Channels
Slide primarily sells online and in specialty stores for curtains. The key to unlocking offline retail hasn't been found yet, and maybe doesn't exist for a product like Slide. Kaj admitted that a product like Slide needs a lot of in-store explaining, because customers are unsure whether it will work with their curtains. Online, he controls the experience, but offline he has to trust the salespeople to tell the right story.
Interestingly, Slide also found a B2B market for hotels and healthcare, which allows them to ship many products at once. It's still in the early stages, Kaj said, but a different angle than B2C with new opportunities.
The Future of Slide
I asked Kaj what his future plans were. First, he told me that there were still some Kickstarter backers waiting on their product, so the first priority is to have enough cash flow to ship all those. This surprised me, but when Kaj told me that they have to manufacture in batches of 10,000 each with upfront payment, I understood his dilemma. It's not uncommon for Kickstarter companies to sell their product, to get some capital to make the next batch. The saying 'Hardware is hard' does exist for a reason.
Second, he thinks that the brand Slide could be more than just curtains, but also roller blinds, slatted curtains and window shades. Basically to make everything around the window smart. They already have the technology, the app, and the brand. It's much easier to modify your product, for example for a vertical movement, than to start from scratch.
When asked if he would launch a new product on Kickstarter again, Kaj wasn't sure. It does help finance the upfront investment needed, but he also felt the drawbacks such as a lower price point and brand perception. So only the future will tell what Kaj will make of Slide!
Thank you Kaj for your time and openness. If you are looking for a way to make your existing curtains smart, definitely visit https://slide.store to get to know his products.