Movie Time! How to build your own Smart Home Cinema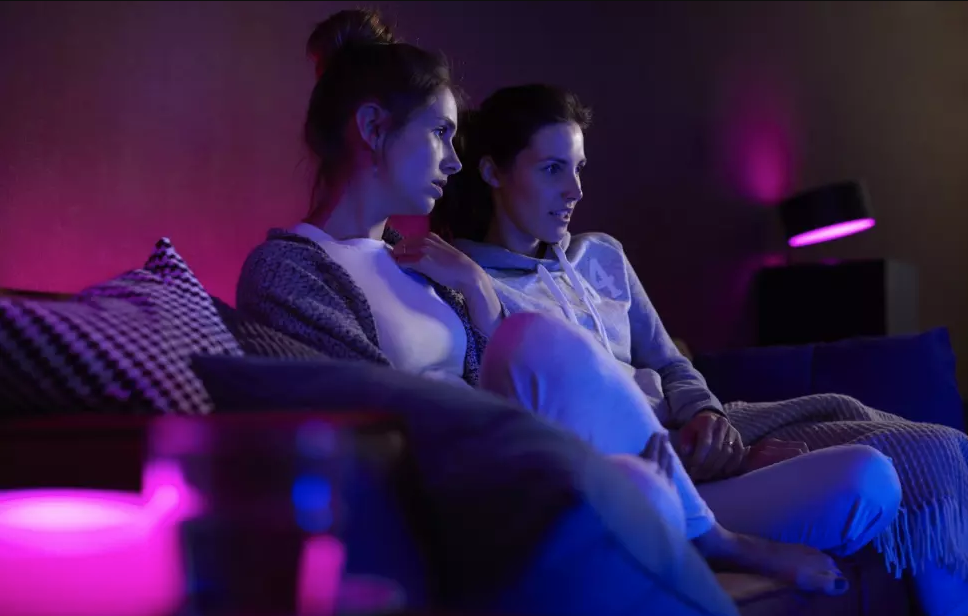 No Smart Home would be complete without the right Entertainment System to complement your lifestyle. Make sure you enjoy your movies the way you're supposed to: carefree. Wouldn't it be fantastic to turn your living room into a Smart Home Cinema with one flick of a button? Let's get started.
What do you need?
Home entertainment tech is ready for prime time. After all, more and more homes are using internet-connected TV sets and smart home devices keep getting smarter and more powerful. Entertainment-friendly smart home manufacturers keep expanding their product-range. And Homey is there to make them all work together.
So, what devices do you need for your own Smart Home Cinema? What makes the movie theater so special? Is it a big screen, great sound, cosy lighting and no distractions? Let's see how we can pull off an experience as close to a cinema with the help of Homey.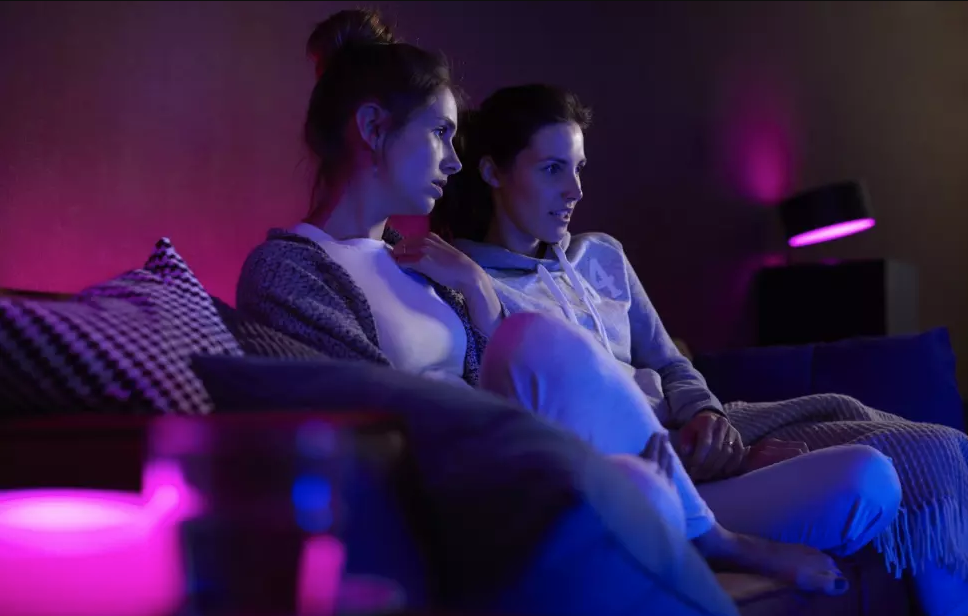 The basics of your Smart Home Cinema
Let's start with the TV. Because Homey features Infrared, all popular TVs are supported, including Samsung, Philips, LG, Panasonic, Sony and many more. Control your TV with your smartphone, or turn it on and off with a Flow. Want to go all-out? Substitute your TV for a projector coupled with a motorised screen.
No movie experience is complete without the right sound. That's why your speakers are important in your home theater. Control your tuner with Homey and set it to the right input, or make sure your wireless soundsystem is connected to Homey. Just make sure you don't place your speakers in furniture. Sub-woofers and speakers in cabinets will have their output muffled and sound will not seem to be produced in the direction it should.
Setting the stage
You can't enjoy a decent action movie if the mood isn't right. It's difficult to get into the film if the sun is shining outside, and your LIFX lightbulbs are shining bright. Pair your smart lights to Homey and dim them. Or turn them blood red when watching a horror movie. You could even get LIFX decorative lighting LED strips to create the perfect light for any movie. Simply include them into your Homey Flow home automation scenes for the perfect ambiance.
Depending on your personal preference you could choose Philips Hue for cosy, warm colours, or opt for the brighter, exciting colour palettes of LIFX lighting to get the mood right. If you're looking for something that's more in between of what LIFX and Philips Hue have to offer, check out INNR or IKEA.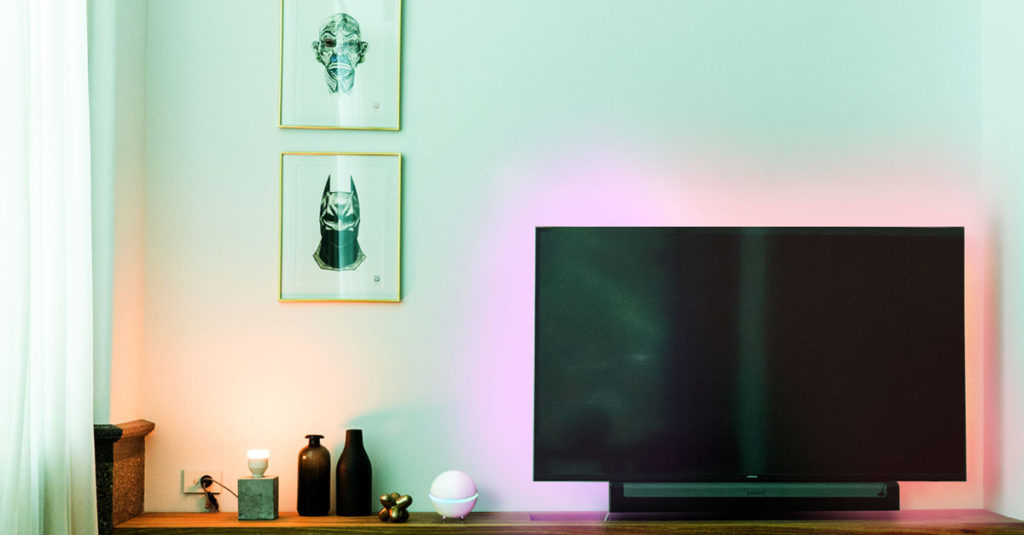 Nothing is more annoying than being distracted when watching a movie. Lock down the living room by closing your automated blinds. No distractions from outside and no sunlight on your screen. With the recent integration of Sunway motorised window coverings, you already know Homey can control your blinds.
Streaming your entertainment
Movie nights should be easy. Keep your HDMI cable and laptop away from your home cinema. Stream your content! Even if you don't have a Smart TV, Homey supports a few ways to stream those movies. Choose a media server such as Plex or Kodi, or use a Chromecast.
Icing on the cake
So, all your Smart Home Cinema devices are in place. Things become really cool if you pair all of these devices to a Keyfob through a Homey Flow. With one press of the button, your home transforms into a IMAX-worthy space.
We're already talking to our developers about integrating popcorn makers and massage chairs in Homey. Stay tuned! In the meantime, make sure you get your Smart Home Cinema up and running!