Best Buy Guide: Black Friday discount & tips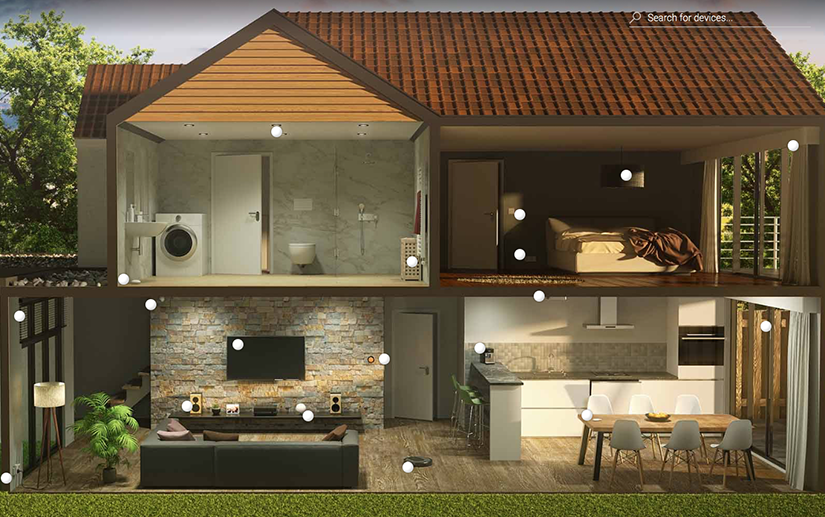 Benefit from a 10% discount on all accessories in our Talks With Homey Store. The discount is valid until Monday, November 26, 2018. Use code BLACKFRIDAY. Here is an overview of our favorite smart home accessories:
Being close to each other
Being together with your family and friends, that's what it's about in December. What could be better than a device that can reduce the "distance". A smart remote control should not be missing in a smart home. Surprise someone with a straightforward KlikAanKlikUit Remote or the very stylish NodOn Softremote. A perfect gift with a huge range of applications.
Light in the dark
Lighting sets the mood. Dim the lights for a cozy atmosphere or use colored, flashing lamps for a awesome party. And as far as lighting is concerned, there is a lot to choose from. Think of smart lights, smart light spots and even smart decorative lighting. For example, choose an Innr Color bulb with endless color options, the Philips Hue White & Color Starter kit with three light spots or the perfect mood maker: Nanoleaf Aurora Smarter Kit - Rhythm Edition with no less than nine light panels.
Smart light spots

Innr Dimmable spot GU10
€ 19.95
€ 17.95
View product

Innr Tunable spot GU10
€ 24.95
€ 22.45
View product

Philips Hue White & Color Starter kit GU-10
€ 179,-
€ 161.10
View product
Smart decorative lighting

Innr Flex - Colored LED Strip
€ 69.95
€ 62.95
View product

Philips Hue Go
€ 99.95
€ 89.95
View product

Nanoleaf Aurora Smarter Kit - Rhythm
€ 249.95
€ 224.95
View product
The perfect addition
In the festive atmosphere of December, it is all about being together, also with your loved one. The ideal person that fits you perfectly. And what fits better than a smart plug. In a smart house you can never have enough smart plugs. Go for a single plug like the Innr Smart Plug or for a complete KlikAanKlikUit Switch Set. A smart plug is a perfect extension and a gift that always fits.