What's new in Homey v7.1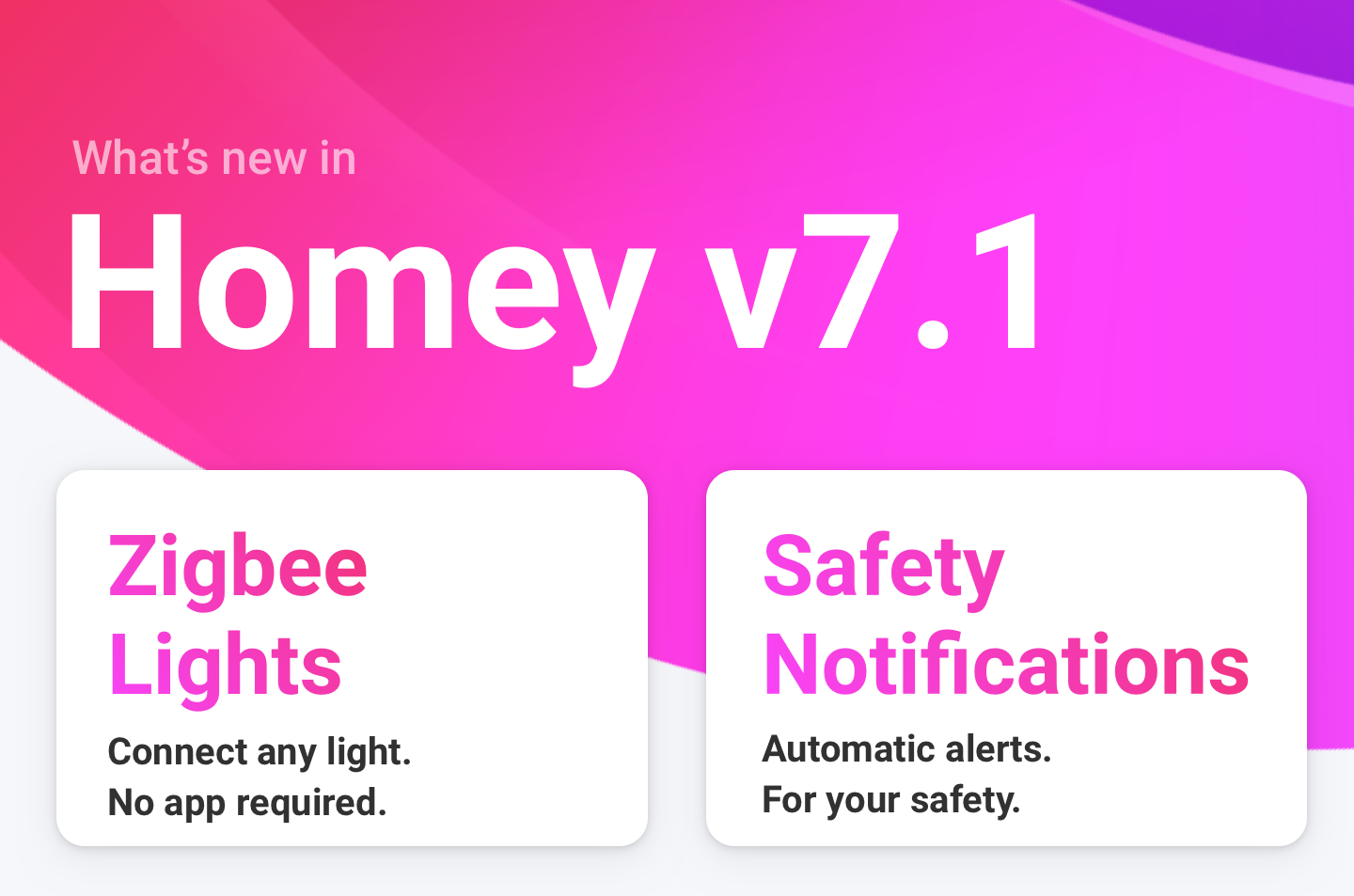 We've just released Homey v7.1, a minor update with support for Zigbee Lights & Safety Notifications. Let's dive in, and see what's new!
Zigbee Lights
Homey works great because of the apps made by manufacturers & the Homey community. But sometimes a product is just so new there isn't an app for it yet.
Starting now, any Zigbee light can now be controlled by Homey without the need for an app. Changing the brightness, color & temperature is now part of the default 'Zigbee' device you'll find under Add a Device > Homey > Zigbee.
Installing a dedicated app is always the recommended way, because you often get a nice icon and energy usage. But this is a great way to connect those devices that aren't supported yet!
Safety Notifications
Creating Flows is a powerful feature, but what if your smoke, CO or fire alarm goes off and you didn't create a Flow?
Starting now, Homey will send the Homey's owner a push notification that there might be a safety risk. Even if you didn't create a Flow for it.
You can manage these notifications under More > Settings > Timeline > Safety.