New: Custom Device Icons & Status Indicators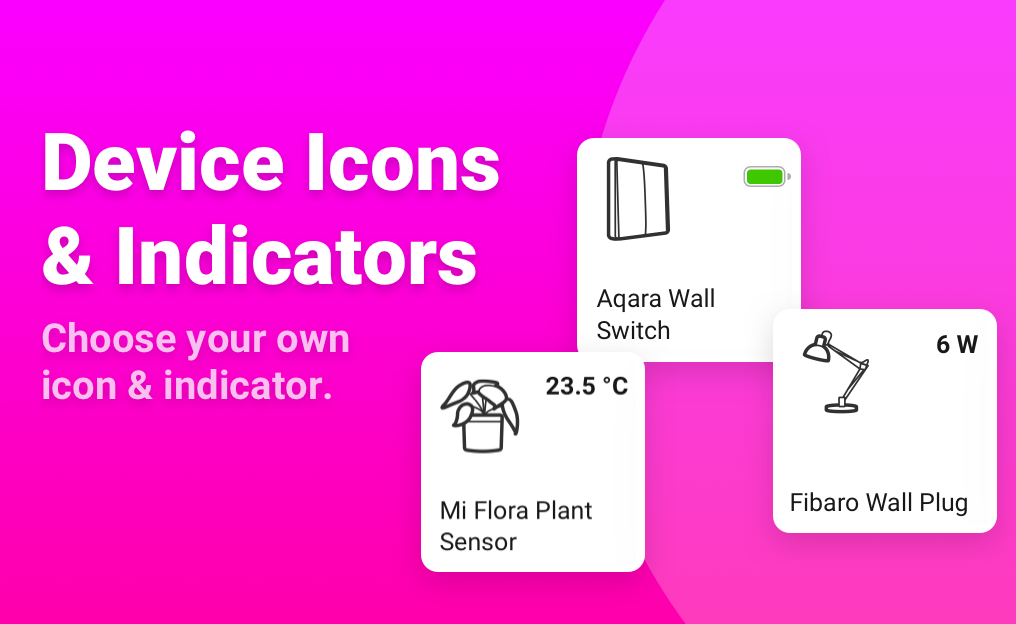 We're very proud that Homey is the most customisable smart home system that always looks & feels great. Your home is unique, and your Homey should reflect that in every way.
As of today, users can customise their smart home devices even more with the newest app update.
Custom Icons
It is now possible to change the icon of a device to something else. For example, a built-in module can now be a light. Or your plant sensor can show as a... well, plant.
With many choices like curtains, soundbar, tv and even an aquarium, your device overview instantly feels more like your home.
Status Indicators
A device's status indicator —which shows a device's information at a glance— can now also be chosen.
Additionally, a numeric measurement (e.g. temperature, power usage etc.) can be chosen, as well as a beautiful battery indicator.
Make sure you've updated to the latest version of the Homey Mobile App (v6.8.0), head over to a device's settings and make 'em better!
Want to see the update in action? Check out the video!