Zone Activity: tips & tricks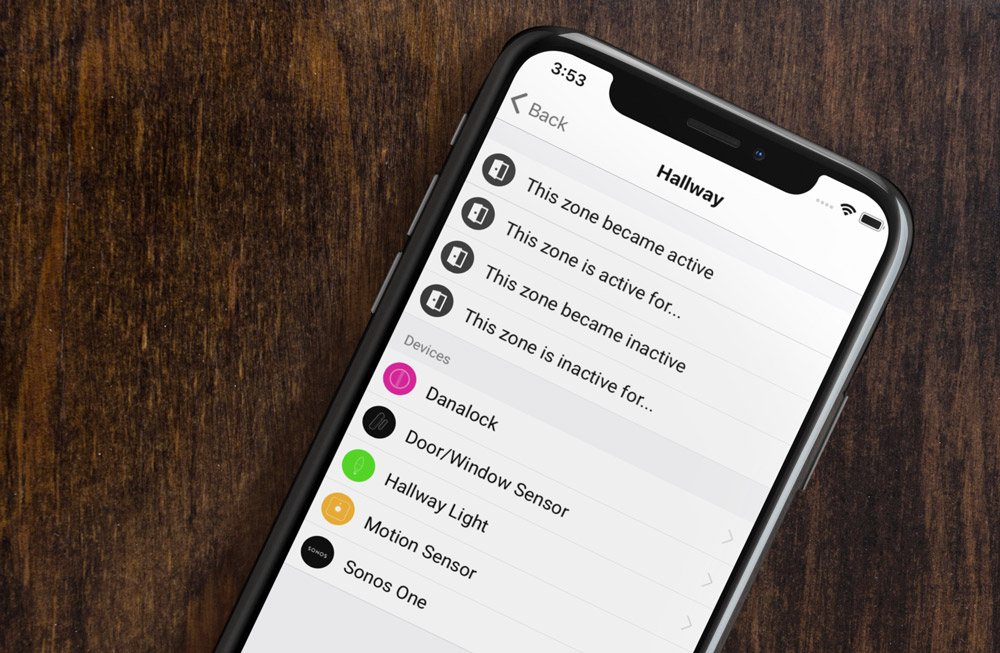 Last week we introduced Zone Activity; our latest feature that enables Homey users to view activity in their home and respond to it. Zone Activity works throughout the entire home, but today we highlight our favorite Zone Activity applications.
1. Control all lights in a zone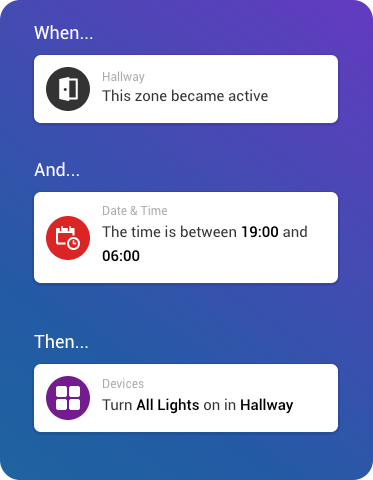 A popular application of Zone Activity is the automation of all lights in a certain room or area of your home. When activity is detected in a zone, for example the hallway or landing, this zone will become active. This can be done, for example, via a motion sensor or a door sensor. For this event it can be set in Homey Flow that all lights in a zone are turned on. When there is no more activity, this zone becomes inactive again. This makes it easier to create Flows that apply to a complete room or area and do not work separately per light or device.
2. Don't forget your garden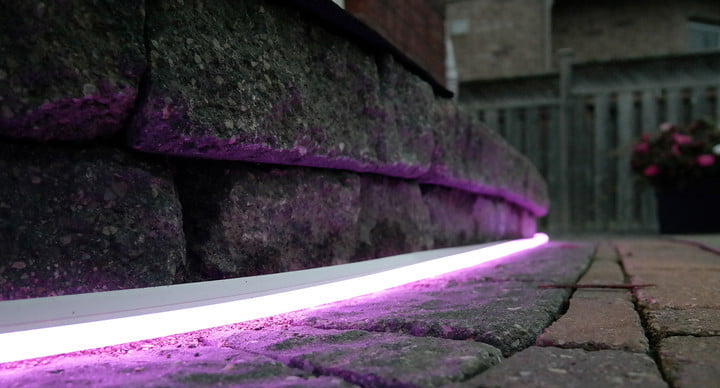 With smart home, people often literally only think about the house. Your garden is also part of your home and therefore forms a zone. Let your garden come to life the moment you walk outside. Decorative lights come on and the music starts playing in the garden. At the same time save energy and money by switching off all the devices in your living room or kitchen when your garden zone is active.
3. Zone Activity even when you are not at home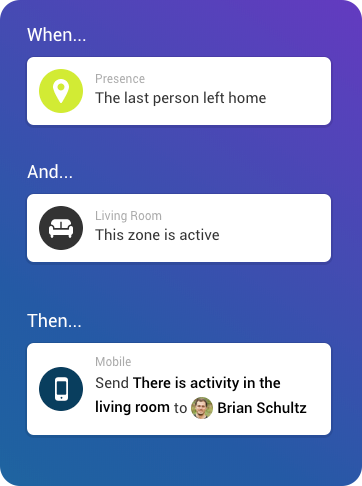 Zone Activity works throughout your entire home. And this of course does not stop when you are no longer at home. Receive push notifications on your smart phone when there is activity in any zone. Do you have a security camera at home? Let Homey send a push notification with an image. This way you are always aware of what is happening in your home.