Amazon Alexa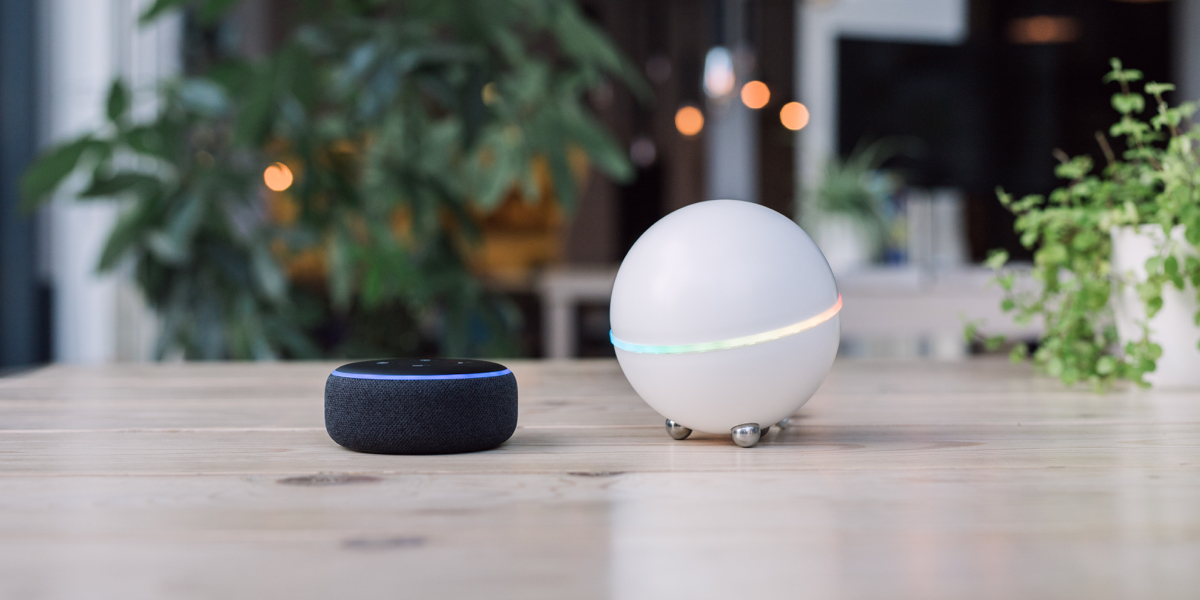 Bedien je Flows en apparaten door middel van spraakbesturing via Alexa. Combineer je Homey met een Echo Dot en haal het beste uit beide werelden.
Haal meer uit Homey met spraakbesturing
Alexa is de virtuele assistent van Amazon en is vergelijkbaar met Siri van Apple of de Google Assistent. Alexa begrijpt wat je zegt en zet dat vervolgens om in een actie. Door Homey met Alexa of Google Home te koppelen, is het mogelijk om alle Flows met je stem in te schakelen.
Zowel Homey als Alexa kunnen verbinding maken met slimme apparaten. Alexa kan verbinding maken met cloud-apparaten. Homey daarentegen kan verbinding maken met cloud-apparaten én lokale apparaten (Zigbee, Z-Wave, etc), zoals IKEA Trådfri, Fibaro en Nanoleaf. Dit betekent dat je de spraakopdrachten van Alexa combineert met de mogelijkheden van Homey.
Jij bepaalt de rol van je stem
In 'the heat of the moment' kan het soms best fijn zijn om iets met je stem in werking te zetten. Stel je voor. Je zit op de bank lekker televisie te kijken met een zak chips op schoot. Je krijgt een push notificatie op je telefoon, de lichten knipperen en een geluidje speelt af via je speakers. Je weet genoeg. De was is klaar. Zet de tv op pauze zonder dat je met je vettige vingers de afstandsbediening hoeft aan te raken met de magische woorden: 'Alexa, pauze'. Zo simpel is het.
Met Homey hoef je niet eens meer iets te zeggen voor een actie. Je kunt alles automatiseren of af laten hangen van een aantal voorwaarden. Als je thuis komt kun je er dus voor kiezen om te zeggen 'Alexa, zet Welkom thuis aan'. Maar je kunt ook met een bewegingssensor een Flow maken die op basis van jouw thuiskomst al de apparaten in werking zet. Het is maar net wat je wilt - en op welk moment.
Wil je er helemaal induiken? Lees onze support artikelen voor hulp of lees de vergelijking waarin we meer vertellen over de verschillen, compatibiliteit en samenwerking.