Introducing Homey+ and Homey Cloud Backups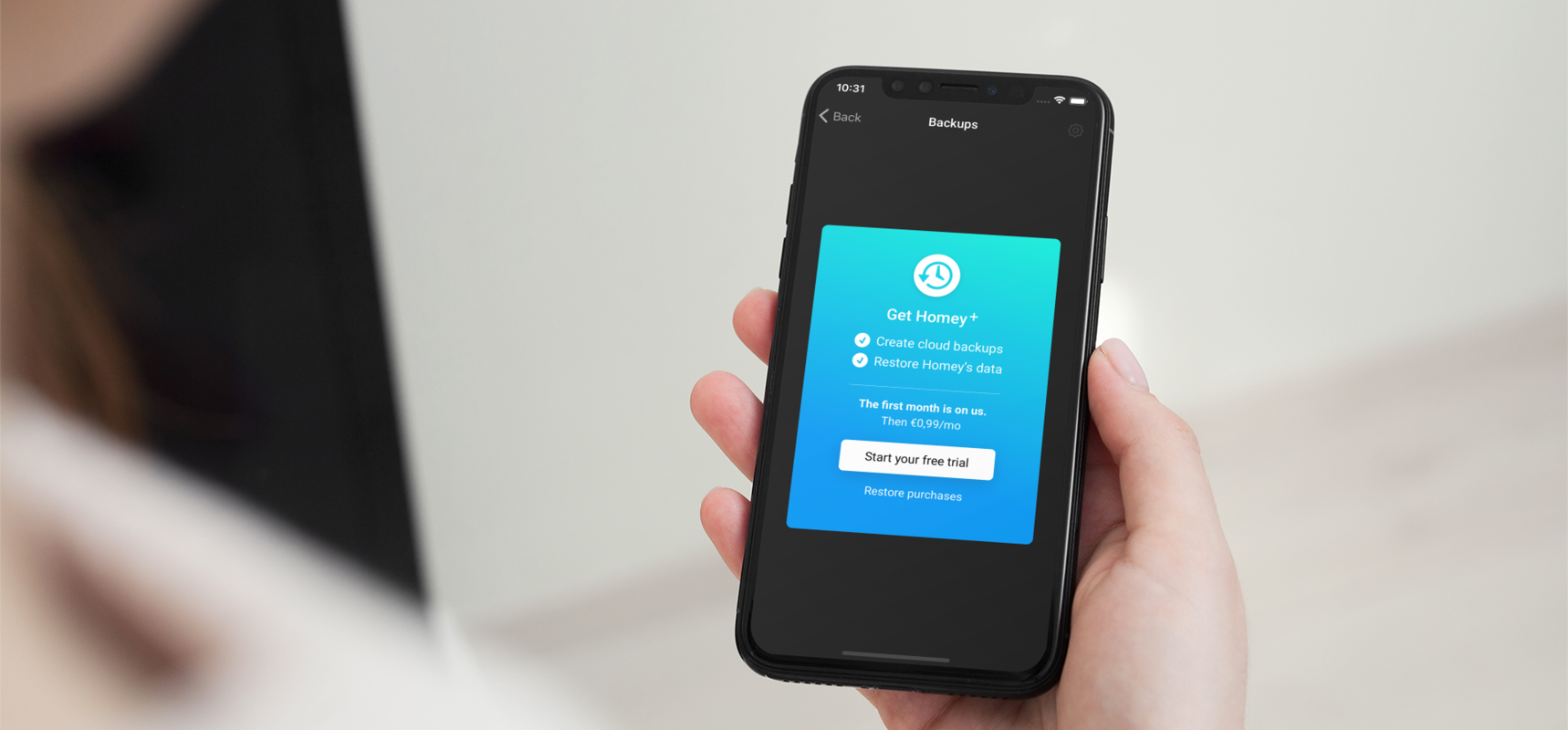 Update 20 Sep. 2021 — Homey+ has now been renamed to Homey Pro Backups.
It's never a bad idea to be prepared and protect your data. Should the unthinkable happen, think of our data backup as one of those better-safe-than-sorry precautions.
As of today, there is Homey+. For only € 0,99 per month, including a 1-month free trial, you'll get access to Homey+. This brand new subscription includes access to Homey Cloud Backups. When subscribed, your Homey will automatically create a backup every night. A comforting thought, right?
Homey+
Homey+ introduces new, additional services for a small monthly fee. Homey's core functionality will remain free, and we are committed to keeping it up to date.
The Homey+ subscription is being rolled out to include access to Homey Cloud Backups. Homey+ can be purchased as a 12-month pack (€ 10) directly from the Homey Store, or you can subscribe to the monthly subscription from within the Homey app. The Homey+ subscription includes a 1-month free trial, after which you will be billed monthly. Your Homey+ subscription can be canceled at any time.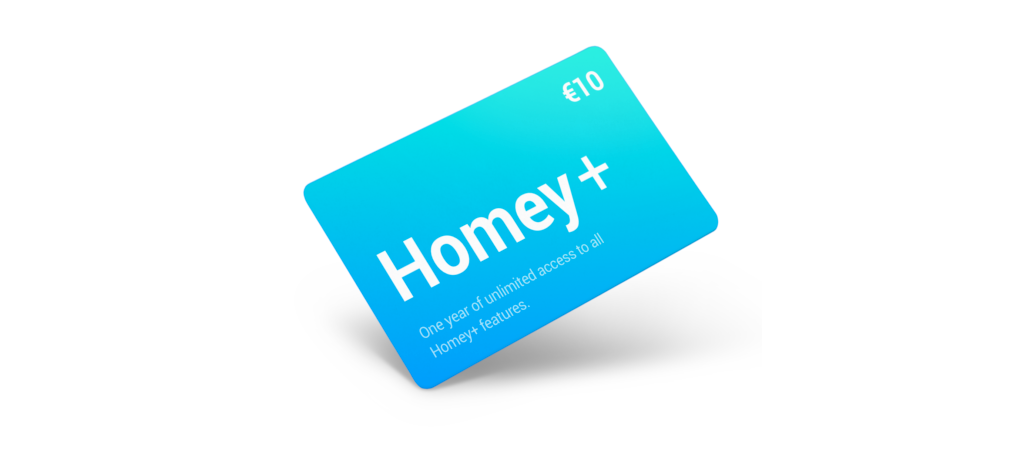 Backed up securely in the cloud
With the many hours you've put into automating your home - and making it your own - you'll want to ensure that if anything goes wrong, you can get it up and running again effortlessly. Get peace of mind knowing that all of your devices, Flows, and Insights are all backed up securely.
Your Homey's last 7 backups are stored in the cloud. Backups are bound to the account of the owner. A maximum of 3 Homeys can be backed up to a single user account. Summarised, one account can store a maximum of 21 total backups. You can manage and delete your backups with your Homey account.
Easily migrate between Homeys
Cloud Backups can be utilized to easily restore your existing Homey to a previous (backed-up) state, to migrate to a new Homey, or to easily upgrade to a brand new Homey Pro. With a Homey+ account and Homey Cloud Backups, you no longer have to worry about your smart home setup being lost.
Made a huge error by deleting all your Flows? Restore to a Backup.
Did your cat accidentally destroy your Homey? Get your smart home up and running again on a new Homey in a matter of minutes.
Already eyeing that upgrade to Homey Pro? Use your backup to transfer your entire setup without a sweat.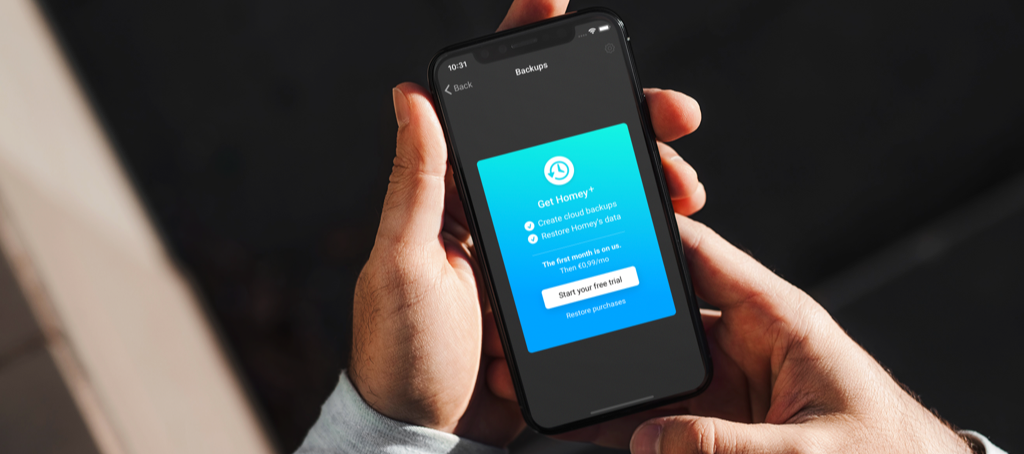 Homey+ is part of Homey v4.0 and the Homey app v4.0. We invite you to enhance your Homey experience even further. Purchase Homey+ right now to get started!