KNX Explained – What is KNX?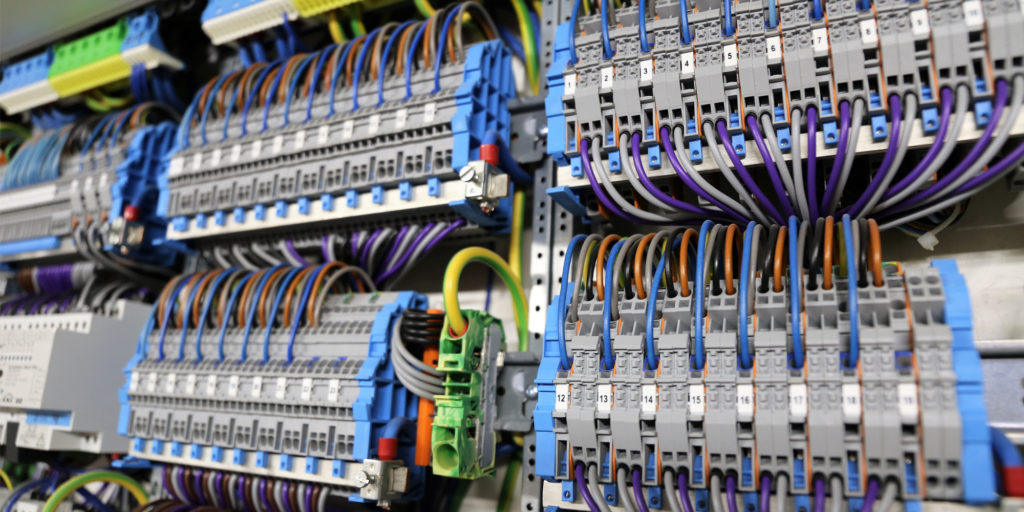 This is a background article on the KNX technology for home and building automation. We also have more specific information on creating a KNX smart home with Homey.
KNX is a standard for wired home automation and building automation. It exists since 1999 and describes how sensors and actors can communicate. the standard is governed by the KNX Association. Building a KNX system is expensive, especially in already-built houses: new cables and ducts need to be installed in the walls to every wall switch, sensor, light point or outlet.
Next to high costs, a KNX system is relatively inflexible. You need new wiring for each new or relocated devices. You can imagine, adding a new lightbulb or roller blind becomes quite the task. Creating scenes or scenarios with KNX is not trivial. This requires specific computer software called ETS, which is only available to professional installers.
KNX in practice
A KNX installation is always built, set up and modified by a certified, professional installer. Every new device and any modified scene requires the installer to pay you a visit, which are often not free.
An average system for homes usually costs around 30,000 dollars. Larger home-projects can even exceed a hundred thousand dollars. Costs for modifications, additions or maintenance add additional costs after the initial installations.
The above reasons make that KNX is mostly used to automate large buildings and projects, like concert venues and office buildings. For home automation there are alternatives that are more flexible, cheaper and more approachable. Especially with the recent rise of wireless technologies and Smart Home. That's why a lot of people are looking for options to make a KNX smart home, and combine their KNX system with smart home products.
Alternatives for Smart Homes
For smart homes, most people choose wireless home automation. New technologies like Z-Wave systems or Zigbee replace older, wired options. New cables, wiring and ducts are not necessary anymore - adding smart devices to your home becomes a lot simpler. Relocating devices in a home is also much easier, and there is no installer necessary.
Wireless modules are also a lot cheaper than their KNX counterparts. Combined with Homey, the installation can easily be done by yourself. If you would still like to hire an installer, it will only take him or her a fraction of the time and costs to get running.
With wireless systems like Homey, users can add and modify their own Flows through a mobile app. Installers are not necessary. If you want, they can even help you from a distance. A proper Homey installation is available for less than a thousand dollars. And you can easily make changes yourself, cutting out extra costs.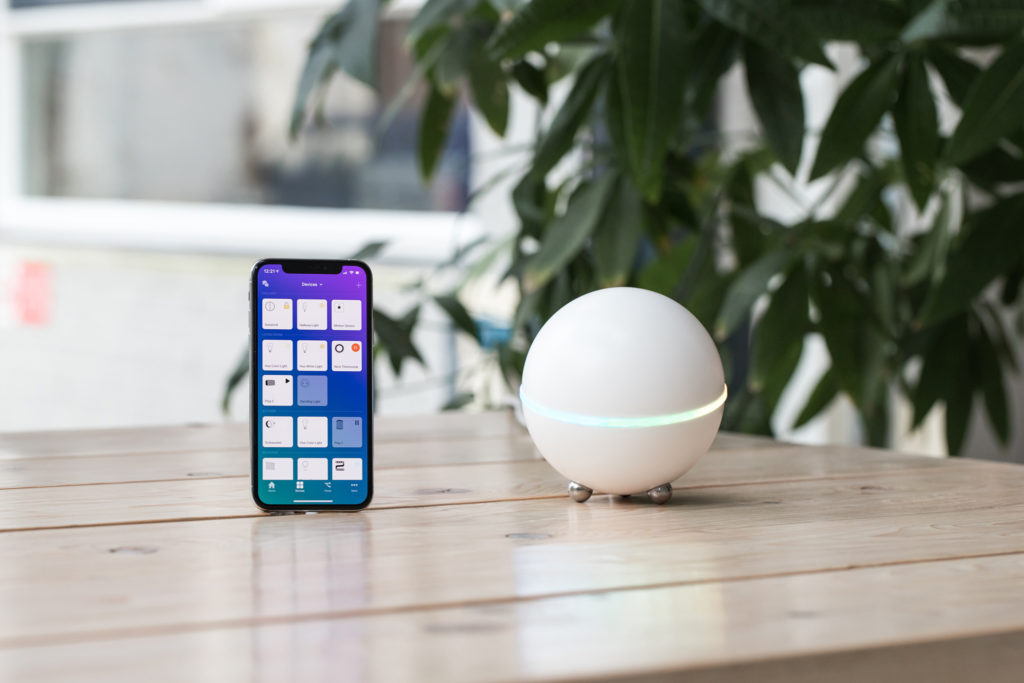 KNX & Homey
If you already have an existing KNX system at home, and if you want to combine that with Sonos, Philips Hue, Fibaro, Xiaomi Aqara or other wireless Smart Home devices, there's good news. It is possible to link Homey to a KNX network!
This link allows all your devices to show up in the Homey smartphone app - anywhere in the world. View all your devices, KNX or not, in a single interface. You can also use the powerful Homey Flow to automate your home. Combine KNX with wireless smart home devices in your own scenes and scenarios.
And it gets better. Control your KNX installation with Google Assistant or Amazon Alexa through Homey. Homey can act as the bridge between the two. This makes Homey by far the most versatile solution to control a KNX installation.
Learn everything about a KNX smart home with Homey.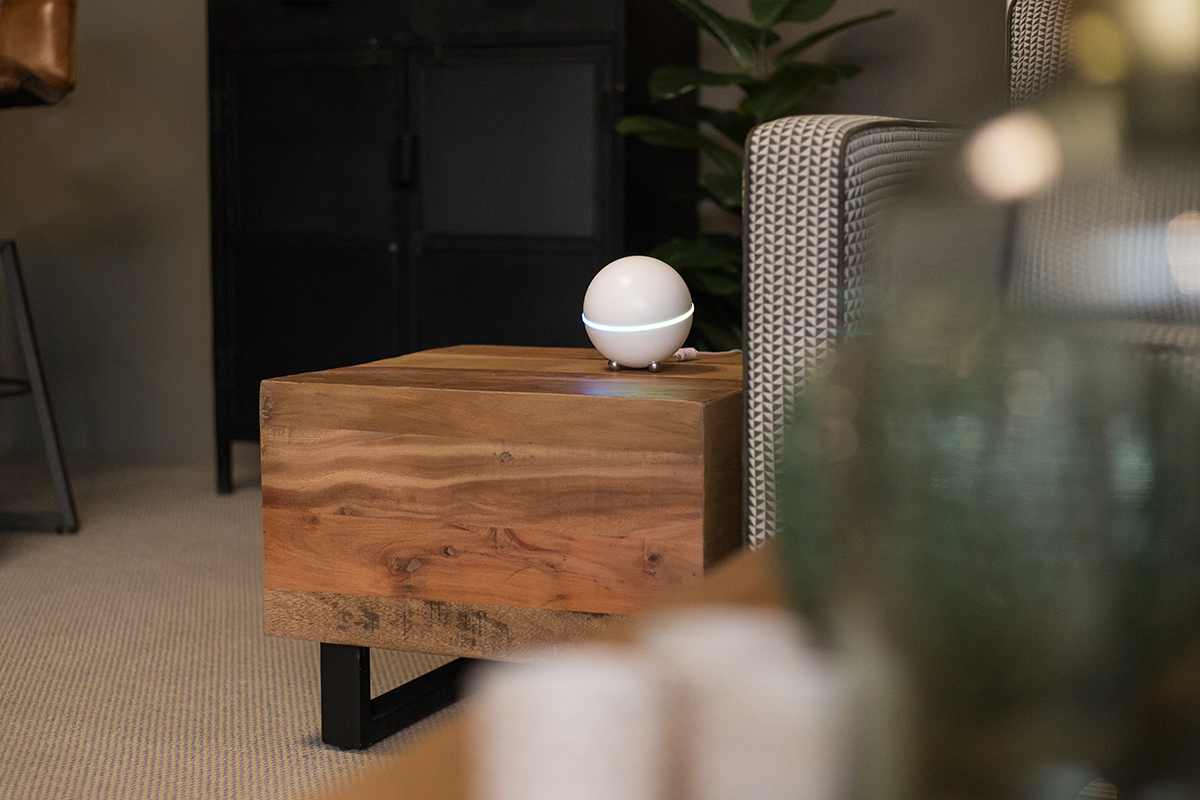 Get started with KNX & Homey
To link your system with Homey you need a KNX/IP Gateway. Combined with a Homey Pro, it just costs 569 euros, and includes everything you need for the entire link and visualisation, including:
Access to your home from anywhere in the world
Combine KNX and other, wireless devices in one interface
Automate your entire home, across systems, with Homey Flow
Control your devices, including KNX, via Amazon Alexa and Google Assistant
Enjoy a real smart home, anno 2021
Connect the gateway to your system and your LAN network. Then, simply import your project file in Homey. In case you do not have access to your project file, Homey can even learn and copy inputs, like buttons, from your KNX system to link your setup easily.
If you want to get started, we suggest you check out our article on creating a KNX smart home with Homey. Want more information on Homey and all its capabilities? Then we welcome you to discover Homey.