The story of community developer Ralf van Dooren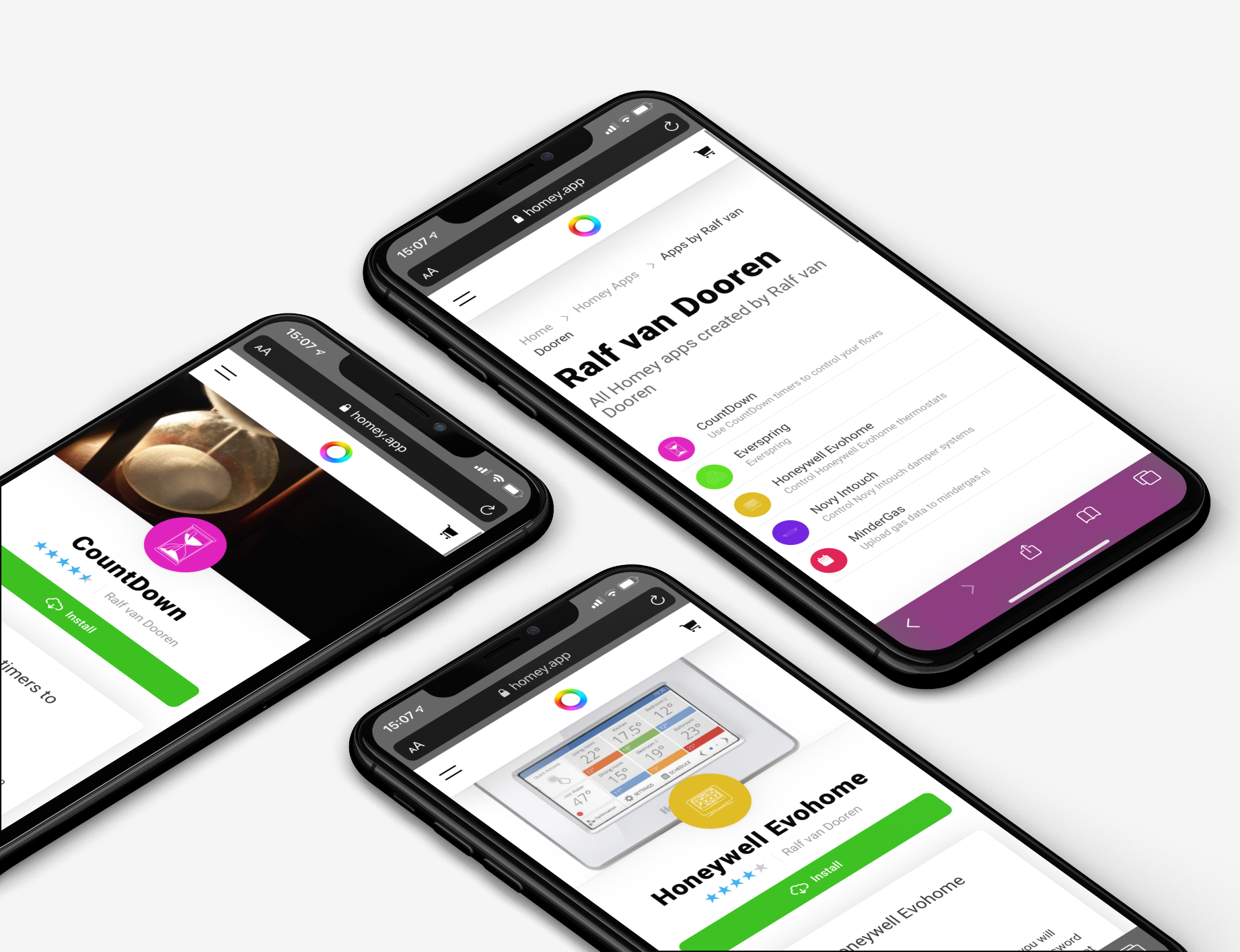 We're thankful that so many people in our community are taking the time to create apps for Homey. That's why we decided to highlight developers from around the world that make a difference for all Homey users so that they can be creative in their own way.
His apps have just recently totaled more than 10,000 active installs. Meet Ralf van Dooren. Father, IT worker, Disneyland-lover, and one of our beloved Homey community developers. And since recently a proud owner of the Homey Developer Award.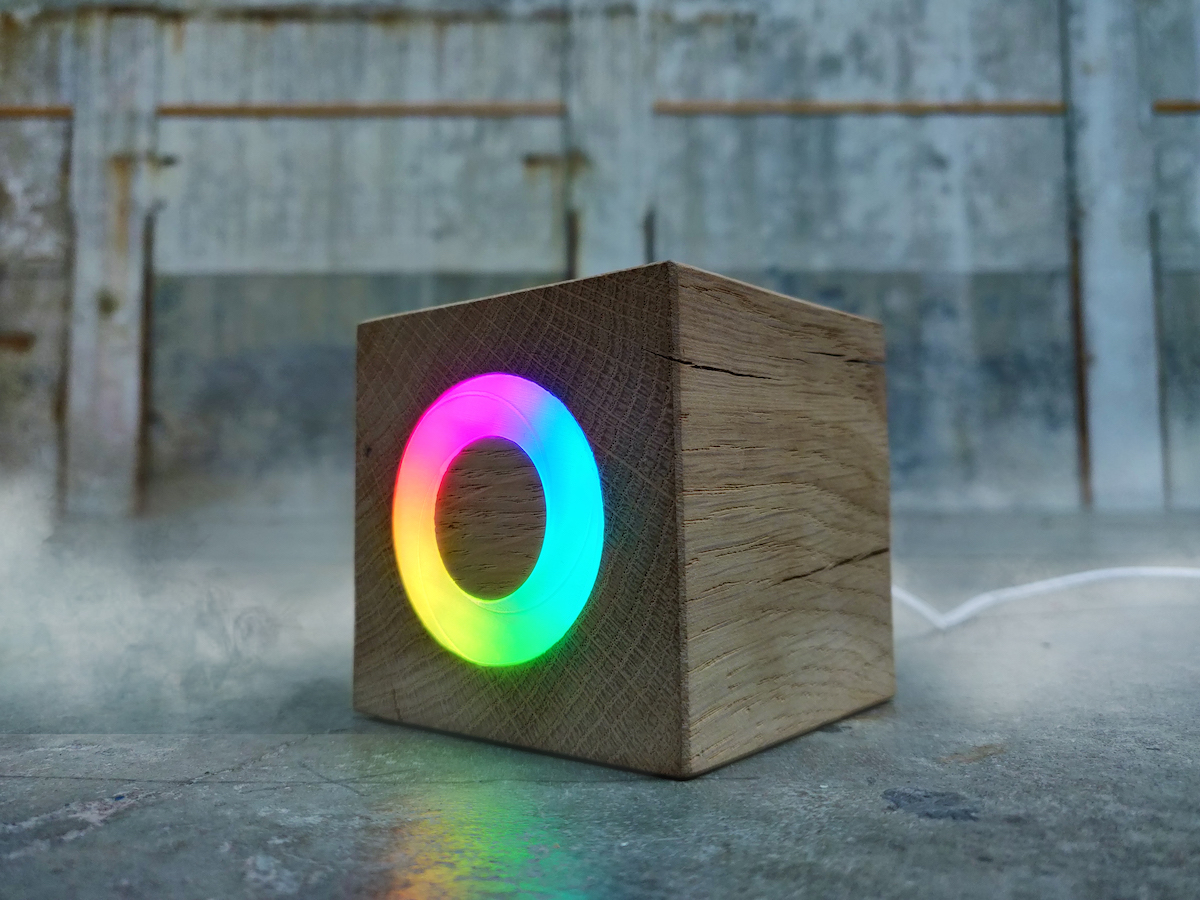 How it began
He is an IT worker by day and a hobbyist developer by night. When Ralf van Dooren discovered Homey on Kickstarter, he immediately knew it solved some of his issues at home. "At the time I had a few Philips Hue bulbs at home, but they only worked with the same Hue equipment. Hue didn't have a motion sensor yet. With Homey I was able to connect my Fibaro sensor to my Hue bulbs."
"Along the way, I felt I needed a countdown program to activate devices after a period of time." Inspired by the program of another developer and to satisfy his own need, he decided to go for it. In just one week CountDown was built, published, and up and running. "You can use CountDown timers to initiate Flows. For example: when motion is detected, turn on light and start a timer for 90 seconds. Simple but effective."
In fact, the CountDown app has inspired our own development team to create Zone Activity!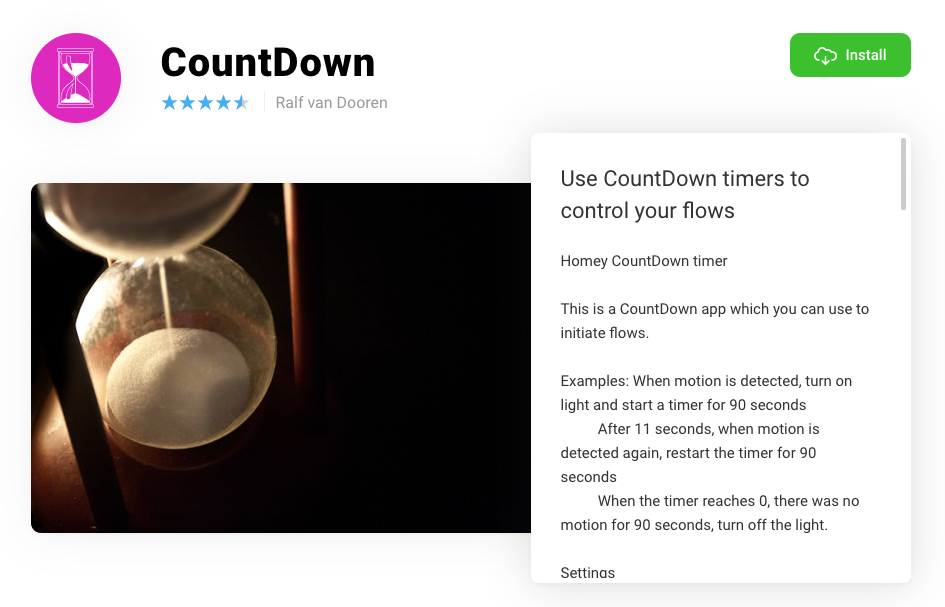 But the CountDown app wasn't the end of creating apps. He went on to make another, called Honeywell Evohome. The one that he's most proud of. "I built Evohome from scratch. It has led to many hours of work because I really had to dive deep into it."
Inspired by his own life and home
Ralf describes himself as a basic Homey user. His wife loves to push a button every now and then, so he hasn't everything automated completely.
"My daughter was just born and I decided to make a Flow with a button. When my wife needed anything with our daughter in her arms, she could just push that button and I would receive a notification." And what if he didn't have his phone nearby? "No problem", he says. "The flashing lights also warned me in case she needed something." Small problems solved in his own way.
"The positive feedback. That's is what you ultimately do it for."
"There are many developers that write code on a daily basis. I don't, so it takes a bit more time. But as a result, I'm even more proud." His greatest motive? "The positive feedback. I couldn't believe how many people were using my app and sending feedback right away. That is what you ultimately do it for."

As a token of gratitude for the hard work, we've created the Homey Developer Award. And because Ralf's apps have broken the 10,000 active installs barrier, Ralf is now the proud owner of his own award. It lights up every time someone installs one of his apps.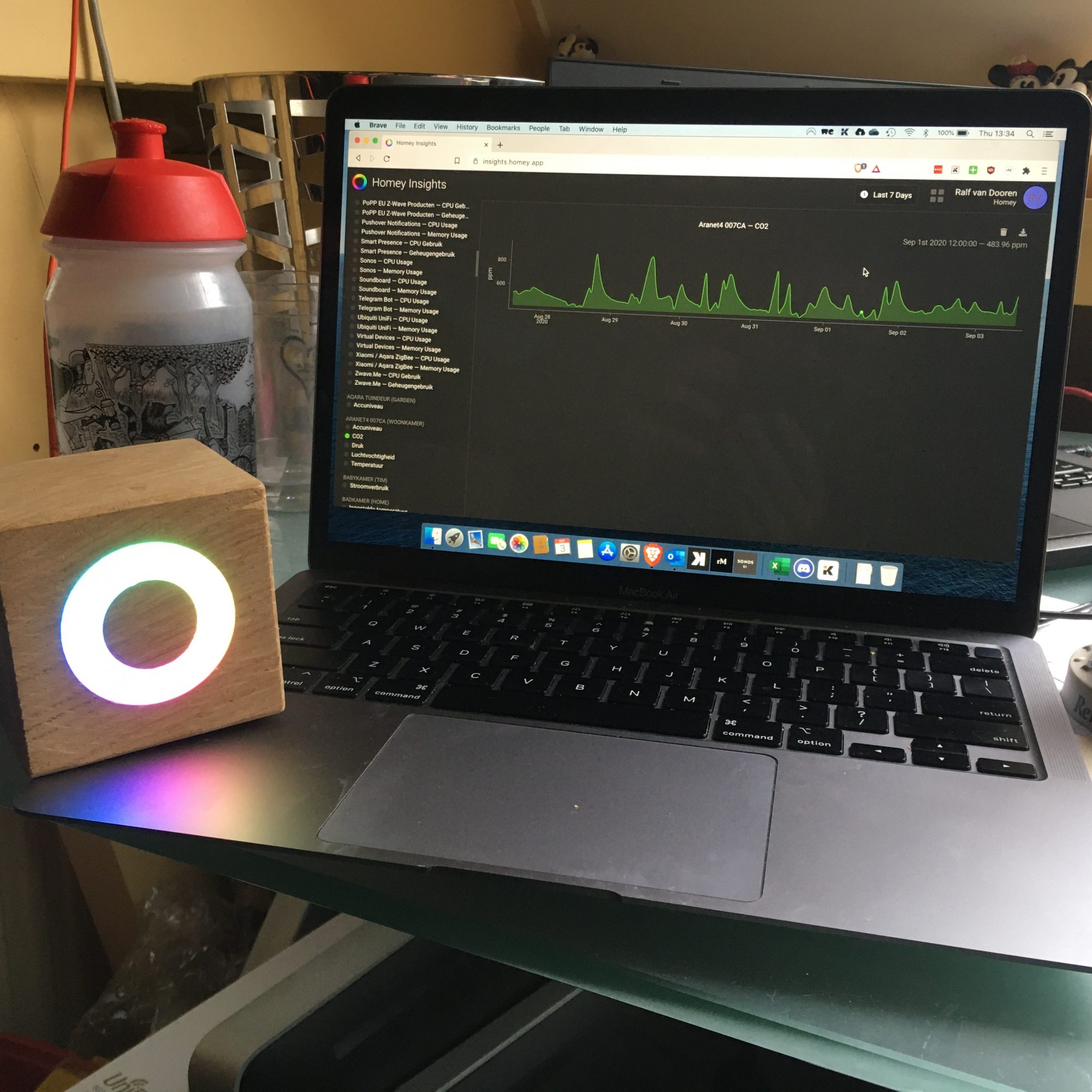 The next steps
What's next? "The Everspring app is ready for Homey 5.0 and is currently in the testing phase," says Ralf. He continues to make his apps even better targeted to the needs of current and prospective Homey users.
All we got left to say: thank you to all the fantastic developers out there that have helped and still make Homey come alive! We're excited to see who's next to receive their award…