IKEA Trådfri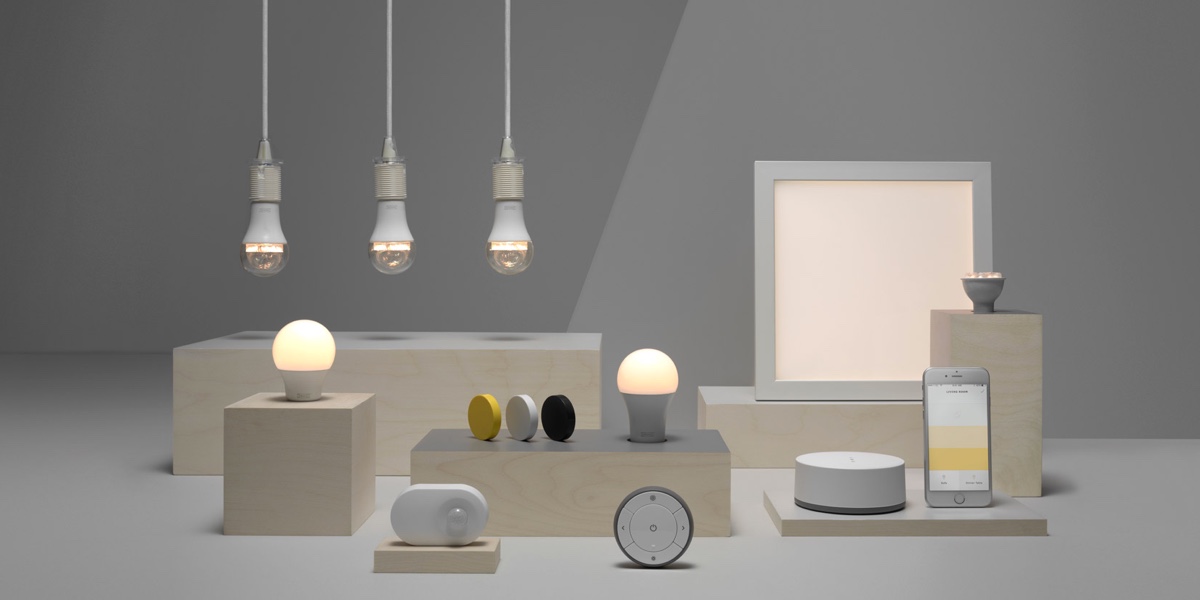 IKEA Home smart is meant to reflect IKEA's range of smart devices that now includes Trådfri lighting, switches and dimmers. One of the greatest benefits is that Homey and IKEA seamlessly work together.
If you're looking for an affordable entry into smart devices, the IKEA Smart Home system might be for you. Because much like IKEA's range of affordable furniture and products, it's a more budget-friendly alternative to smart lighting systems such as Philips Hue.
Set up your budget-friendly smart home
In order to get the full experience, you initially need the IKEA bridge. With Homey this isn't necessary thanks to its seven wireless technologies, more than 1000 integrated brands and over 50,000 supported devices. You are in full control of which devices and accessories you want to combine with your Trådfri.
With Homey and IKEA you can create the right atmosphere in any room, for any mood, at any time. Automatically turn the lights off and on, select your optimal brightness and create presets for different times of the day. The IKEA Home Smart range is designed to be plug-and-play and the bulbs can be used in any lamp with standard socket sizes.
Create the perfect setting for every mood
So imagine you could use some time alone after a long and busy week. Create a relaxing Flow in which you close the blinds and turn on your Innr spots with just a single push of your Hue Smart Button. The only thing missing is a cup of tea. Problem solved: turn on the kettle automatically with a KlikAanKlikUit smart plug. Have a nice evening!
Check out all the IKEA products at the Homey Store, and choose the one (or more) that fits your lifestyle. Get creative and have fun creating Flows!