Philips Hue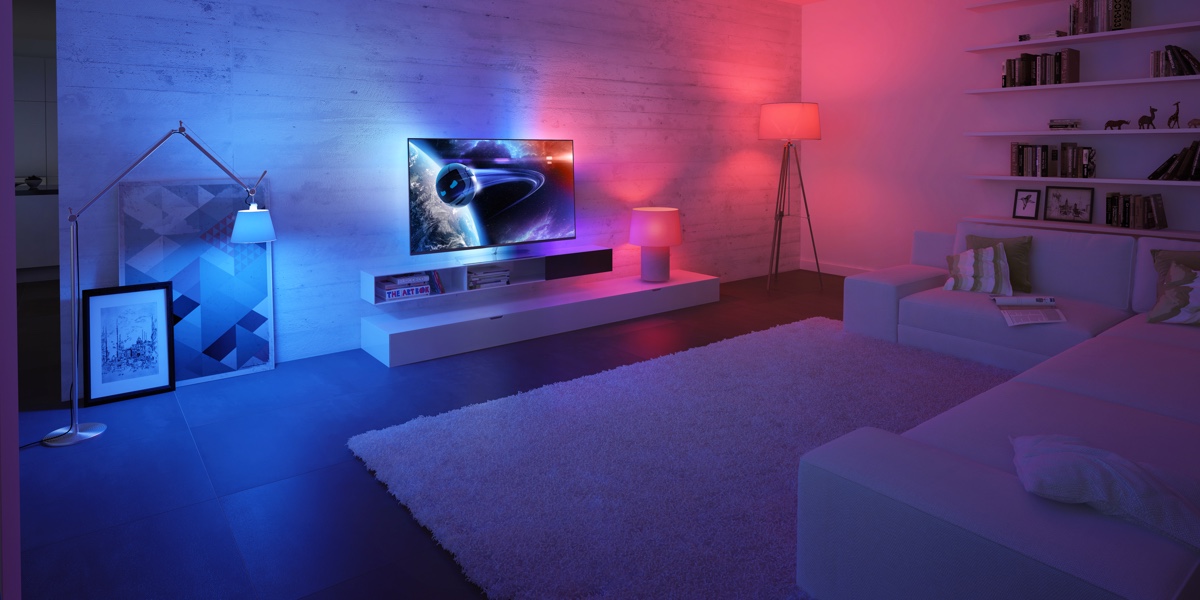 Set the perfect ambiance in your home with the Philips Hue (color) lights. Integrate them with Homey and easily create the right atmosphere for every occasion.
After some toing and froing, you finally decided to upgrade your bulbs with smart ones. But what type suits you best? If you're prepared to fully invest, there a few other smart home gadgets that feel as convenient as Philips Hue. There are of course plenty of smart lighting alternatives. And while those rivals are now good-quality, easy-to-use, genuine alternatives, Hue remains the undisputed heavyweight king in an ever-expanding division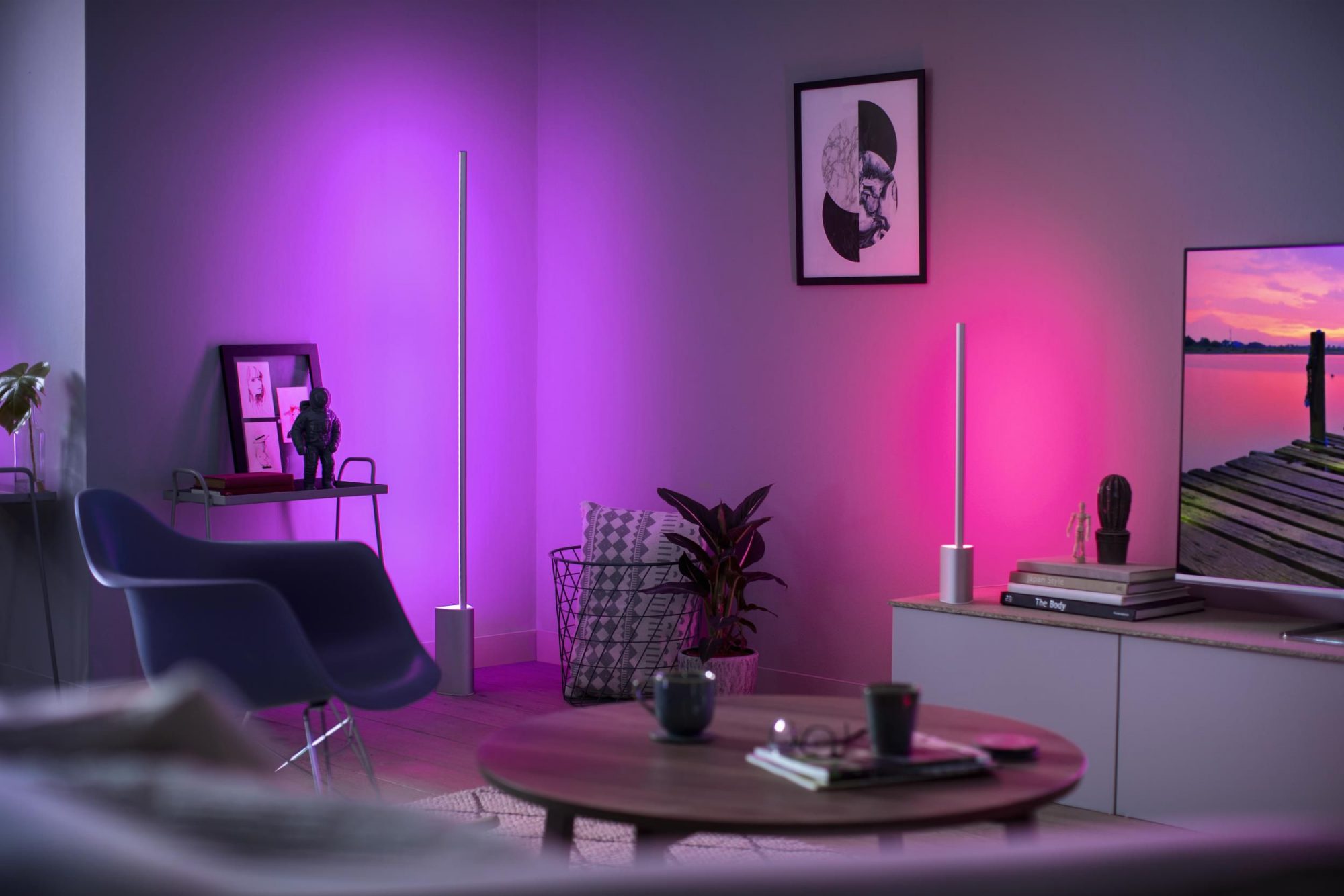 Unlock the full Hue experience with Homey
With Homey and Homey Flow you can make your Hue products and accessories work in sync with other 1000+ supported brands and smart devices that you already have.
Feel like watching your favorite series? Turn on your LG webOS TV, close the IKEA roller blinds and dim the lights. With the push of your Hue Smart button you are ready in no time. Or had a busy day? Come back to an illuminated home and let the evening begin.
Light up your home even smarter
From cozy antique to modern chic. Philips Hue has a number of different lighting solutions for your home. However, the range extends even further thanks to Hue accessories with a number of products to pick from.
Think about their Smart Dimmer Switch, Smart Tap Switch and Motion Sensor. The real enthusiasts can easily upgrade their Hue-ecosystem with various accessories and products. For instance, control your lighting at the touch of a button or switch on the lights automatically when you pass a motion sensor. But thanks to Homey this is of course also possible with accessories from other brands like FIBARO, IKEA Trådfri or Sonos.
Check out all the Philips Hue products at the Homey Store, and choose the one (or more) that fits your lifestyle. Get creative and have fun creating your home with Homey!