We heard you like it big.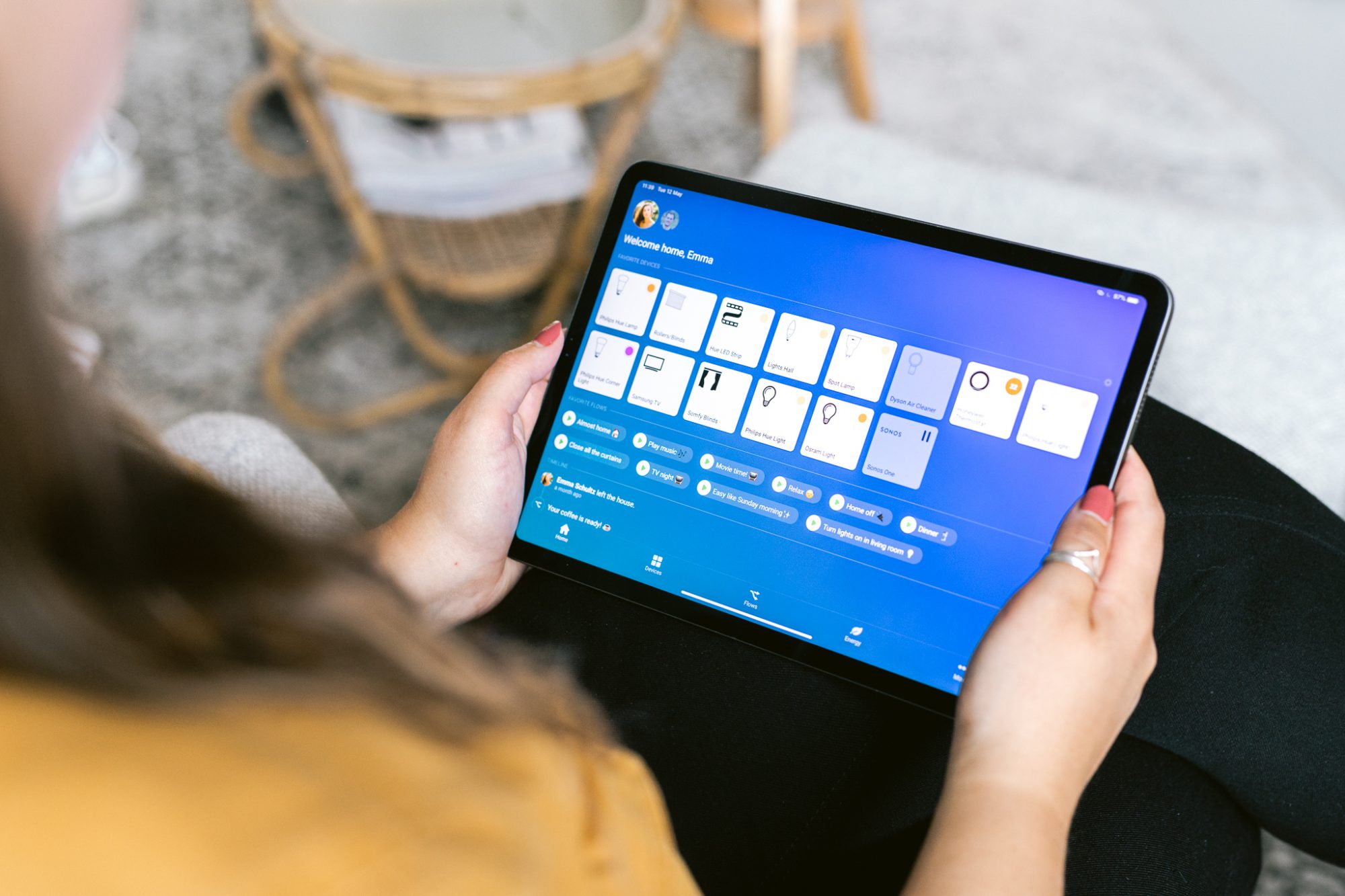 So we've made the Homey app also available for tablets.
What's better than the Homey app, we hear you thinking? Well, a bigger version of the Homey app of course!
All Homey users with an iPad or Android tablet can now install the Homey app on their tablets — for free! Just head over to the Apple App Store or the Google Play Store on your tablet, search for Homey and install the app on your device.
Optimised layout for larger screens
Just like with the smartphone app, you can easily connect devices, create Flows, and make it your home - but on a bigger screen. This way, you can always use Homey with the device that suits you best.
We've optimised our app to look great on a large screen and use all space available. Even when you live in a small home, it should definitely feel big now.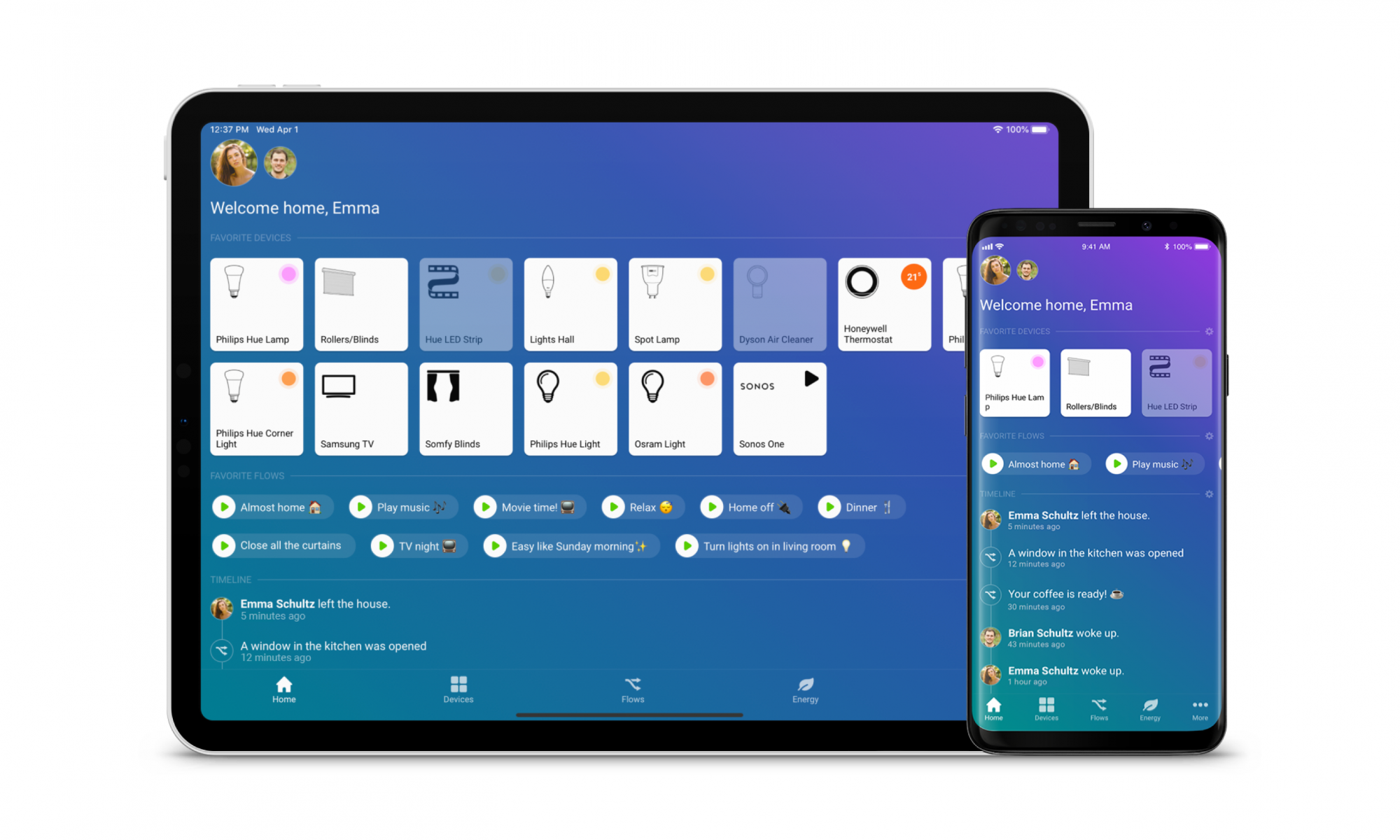 To use Homey on your tablet, make sure you're using the Homey app v5.0.0 or higher.
Not a Homey user yet because you were waiting for this update? This is your moment. Order Homey and discover how much fun it is to make your home your own!