Yale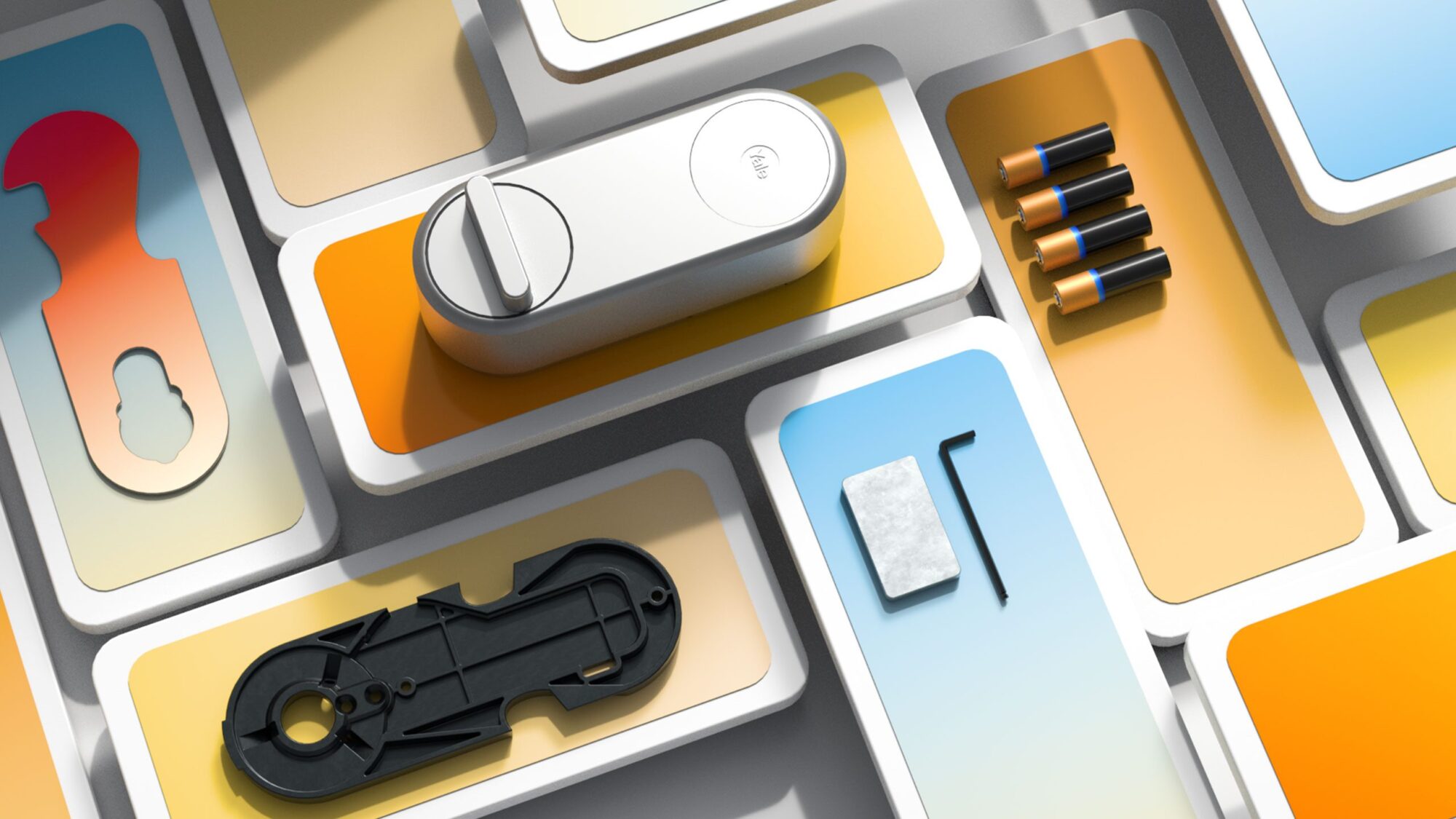 Remember the days when you had to carry around a door key or rush to the front door to let a visitor in? Thanks to Homey and smart locks by Yale, these days can become a distant memory.
With the Yale Access App for Homey, you can oversee all the smart devices in your home from the comfort of your phone or web browser, and you're better able to secure your household thanks to handy home automation tools.
Make your home more secure
A smart lock has a significant impact on the convenience and security of one's home. It can make you feel more at ease at night and when you're out and about. With the combination of the Yale Linus(R) Smart Lock, the Yale Connect Wi-Fi Bridge, and Homey, your home and belongings are safe 24/7.
The best part of Homey and Yale revolves around home security. For example, if you have both a Yale smart lock and a smart security system connected to Homey, you will be able to arm or disarm it and jointly lock or unlock your doors based on your presence (or other factors) automatically. Yale Smart Locks also come with an auto-lock function, paired with the rest of your home security, this offers maximum peace of mind.
If you have a smart video doorbell, you can easily create a Flow that, When the doorbell is pressed, Then send a push notification to yourself, with a snapshot of the person at the door. If it's someone you recognize, like a neighbor, friend, or family member, you can easily unlock the door with the press of a button. Never miss a package delivery again!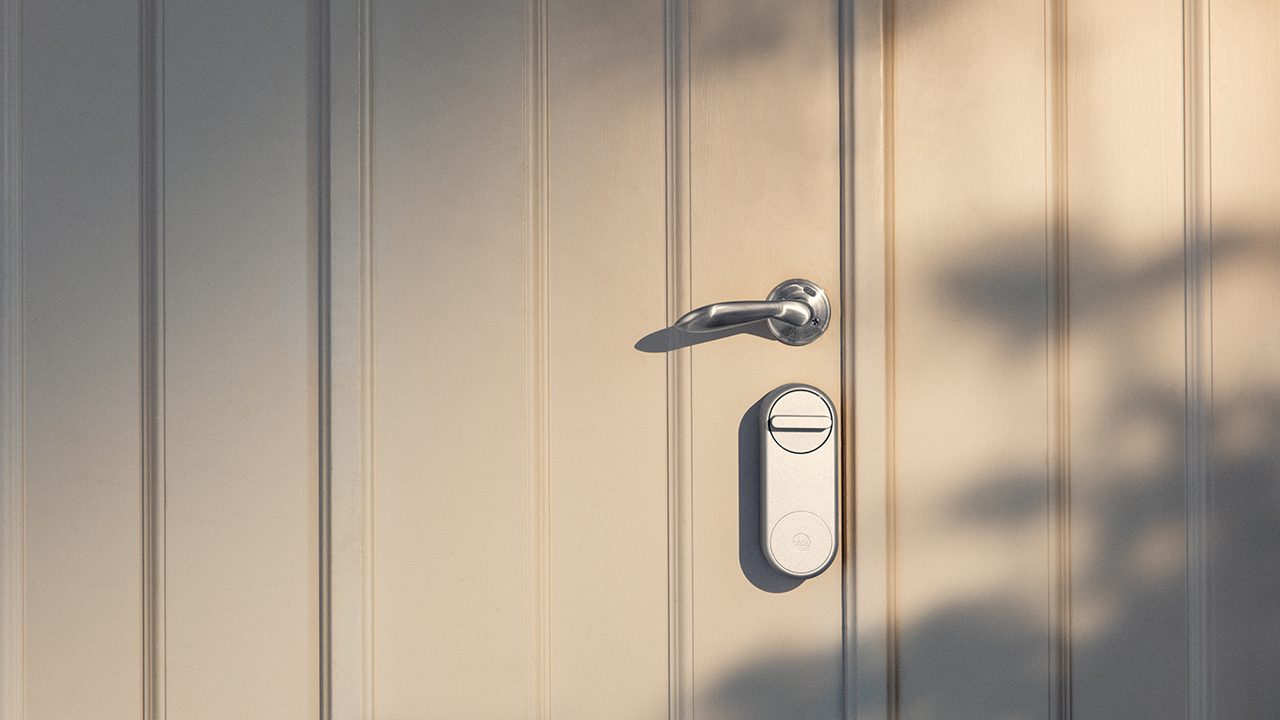 Have your devices work better together
Easily create Flows for Homey that combine your Yale lock with all the smart home products you already own. For example, you can set up automated notifications when specific actions take place, e.g., when a trusted person with temporary access unlocks the door. Moreover, you can always see your front door activity in detail since Homey logs all associated activity to the Device Timeline.
If you're up for a little fun, there are many Homey Flows to try yourself. With the Yale Smart Locks and Homey's scheduling, your front door can be automatically locked every day at midnight or set to lock as you go to bed. Homey's geofencing then provides you, your family and guests with the option to lock the door when everyone leaves the home and unlock it when the first family member returns home.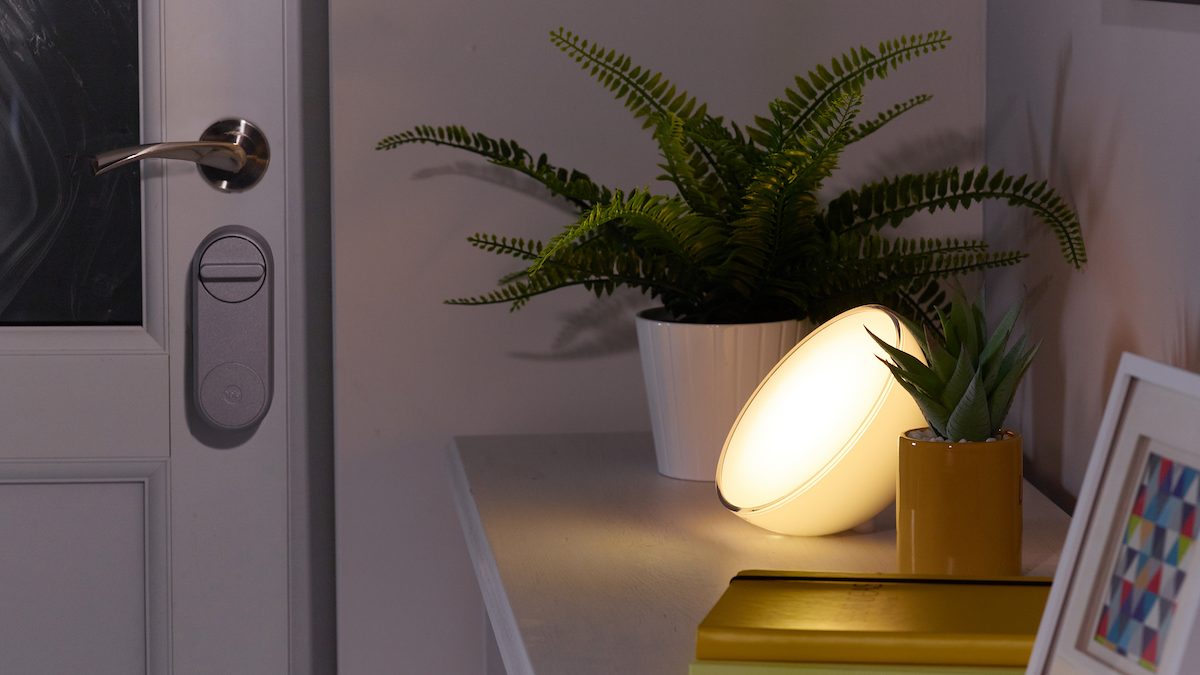 Connecting your devices in a Homey Flow extends their functionality, and Yale Smart Locks are no exception. Upon entry, Homey can welcome you by turning on the hallway lights and starting a Spotify playlist on your Sonos. This can be further customized per user, playing the favorite tunes of a specific family member recognized by Homey based on their location.
Swap out Spotify for Alexa or Google Assistant, and the user can be greeted with a list of their reminders or upcoming calendar events. Handy for when you get back from a holiday, or a long night out, then you know exactly when to set your alarm for the next day.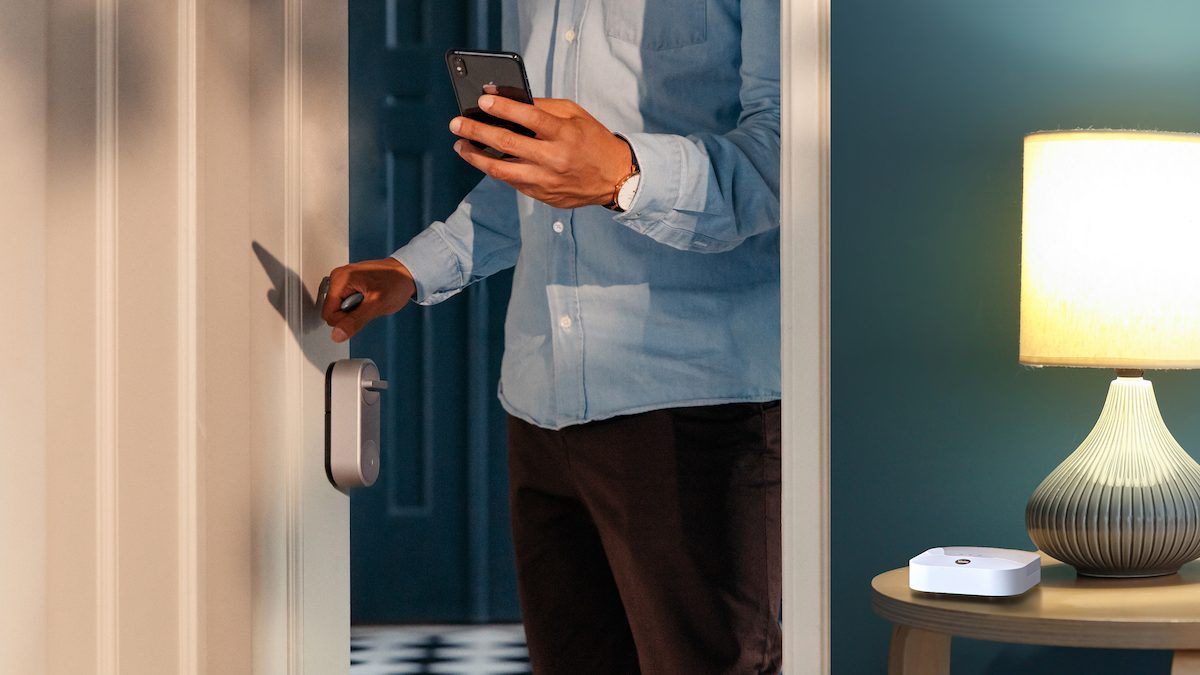 Share your home
If you want to share your home with others, it's easy to share virtual keys via Yale Access, or invite them into your home with Homey. This means you'll be making life easier for your family members, guests, a housekeeper, or a technician. Guests can then control the lock directly from Homey's Devices screen, along with all the other smart devices you have connected to Homey, including lights, speakers, thermostats, etc.
As you've seen, your Yale Smart Locks connect with diverse devices thanks to Homey's help, and you're free to control them however you wish. If you're interested in trying the process out for yourself, grab yourself one of the Yale devices at the Homey Store!