Homey vs. Vera Plus - Smart home system comparison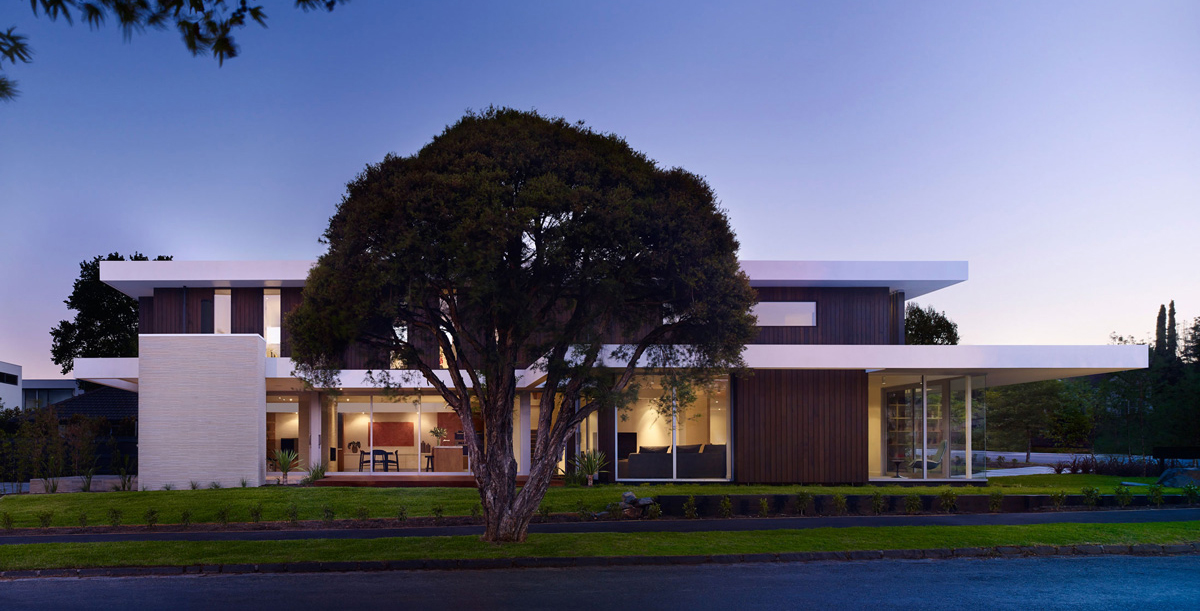 Choosing your smart home system is the most important decision in your smart home. As the heart of your setup, it determines what you can and cannot do. It also provides the interface for your home. The systems' compatibility determines what you can and cannot add in the future. Needless to say, you want to choose right.
Homey and Vera are both smart home systems available in Europe. But how do the two compare? What are the differences and similarities? Let's find out.

Summary
This is a summary of how the two systems stack up. For a more in-depth view, please read on.
| | | |
| --- | --- | --- |
| | Homey | Vera Plus |
| Supported devices | 50,000 | 'Thousands' |
| Supported technologies | | |
| Z-Wave Plus | ✔️ | ✔️ |
| Zigbee | ✔️ | ✔️ |
| Wi-Fi / LAN | ✔️ | ✔️ |
| Bluetooth Low Energy | ✔️ | ✔️ |
| 868 MHz | ✔️ | ❌ |
| 433 MHz - Trust / DIO | ✔️ | ❌ |
| 433MHz - Somfy | ✔️ | ❌ |
| Infrared | ✔️ | ❌ |
| KNX-IP | ✔️ | ❌ |
| | | |
| Voice assistants | ✔️ | ✔️ |
| Mobile App | Simple + Advanced | Simple |
| Privacy-aware | ✔️ | ❌ |
| Automation | Powerful | Limited |
| Energy management | ✔️ | ❌ |
| Price | € 299 | € 200 |
| Languages | EN, DE, ES, FR, IT, NL, DK, SE, NO | EN, ES, FR |
| Platform | Open app platform | Closed |
| Operation | Easy, Fast | Harder, Slow |
| Software status | Modern, fast development | Old-fashioned, mediocre development |

Compatibility and versatility
Let's start with the most important aspect: compatibility. The connectivity and device support of the system determines what you can and cannot link. After all, you choose a smart home system to manage your whole house – not just 75%. Connectivity also influences the future: how much freedom do you have when you want to buy new devices?
The comparison between Homey and Vera here is easy: where Vera features four technologies, Z-Wave Plus, Zigbee, Bluetooth Low Energy, and LAN / Wi-Fi, Homey supports seven. Homey also supports Z-Wave Plus, Zigbee and Wi-Fi, and adds 433MHz, 868MHz and Infrared. On a technology like Wi-Fi, Homey also supports more products. Examples include full support for Sonos and Spotify Connect speakers, or an integration with KNX-IP.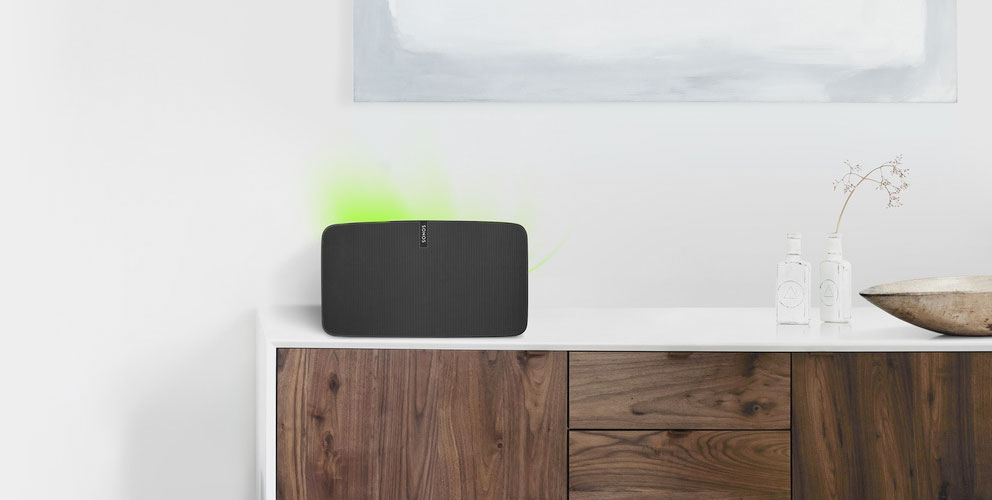 While it is possible to extend Vera to also support 433MHz, you need to buy an extra RFXcom module and install that on your Vera. This will set you back an extra € 90 at least, and is a less simple solution. Still, Infrared will be missing, as will a lot of Wi-Fi devices.
Platform and development
When you invest in a system, you want to use it for the years to come. When it comes to platform structure and future development, there is one big difference between Homey and Vera: Homey is built as an open platform, while Vera is closed: no external apps can be developed.
This extends on the 'compatibility' point above. The open platform of Homey works like a smartphone: all integrations with devices and brands are separate apps. These apps are individually made, installed and updated. They are distributed through the Homey App store, and updates are published daily. That means that Homey's capabilities extend every day.
There is a whole developer community behind Homey. These developers build and maintain support for new devices and services. More and more manufacturers update their integration with Homey, to add their new devices on release. The open platform also allows for functionality that would never make it in a closed system.
Homey's capabilities are evolving fast as the Homey team is constantly working to make Homey better. But what's even better than that: because of the open platform, they are not the only ones!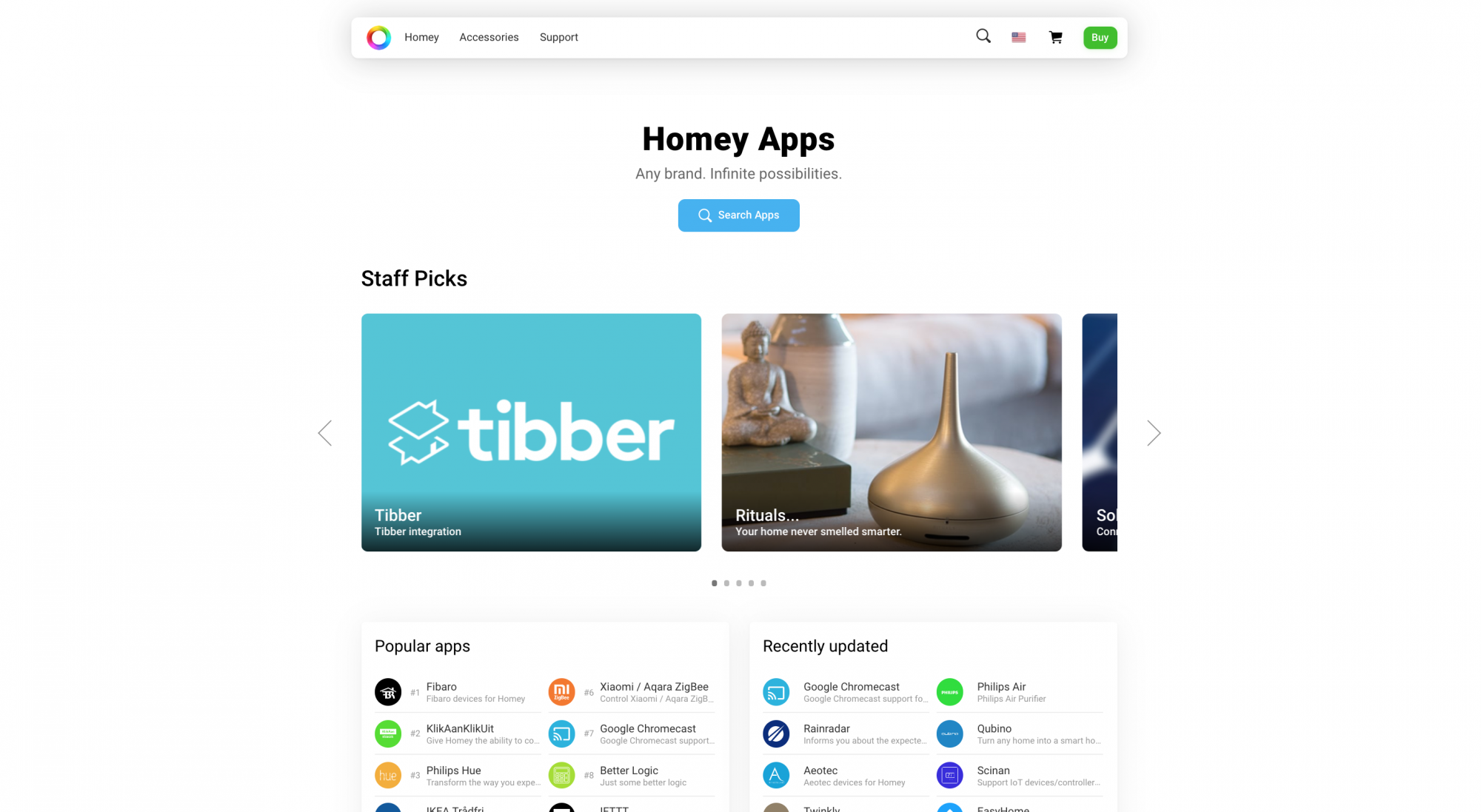 Interfaces, Apps and voice assistants
Both Homey and Vera feature a mobile app, a web-app for automation, and integrations with voice assistants like Alexa and Google Assistant.
The way these apps and interfaces work and look, though, makes all the difference. Generally, the interfaces of Vera a described as 'slow', 'cumbersome', and 'complicated', while Homey features a very friendly experience. The fact that Homey's computing hardware is much more powerful than Vera's helps too. The most important differences in interface between the two systems can be found in the mobile app.
In short, the Homey app is more extended, more modern, easier to use and faster than that of Vera. For instance, it features extended yet friendly automation options with Homey Flow, right in the mobile app. It also features settings, network management, user invitation, energy management with Homey Energy and many more features not found in the Vera mobile app.
At the same time, the Homey app looks and works more modern than Vera. Despite its options, the Homey app remains easy to use. The more advanced features are positioned well and can be disabled for users by inviting them on a 'user' or 'guest' level.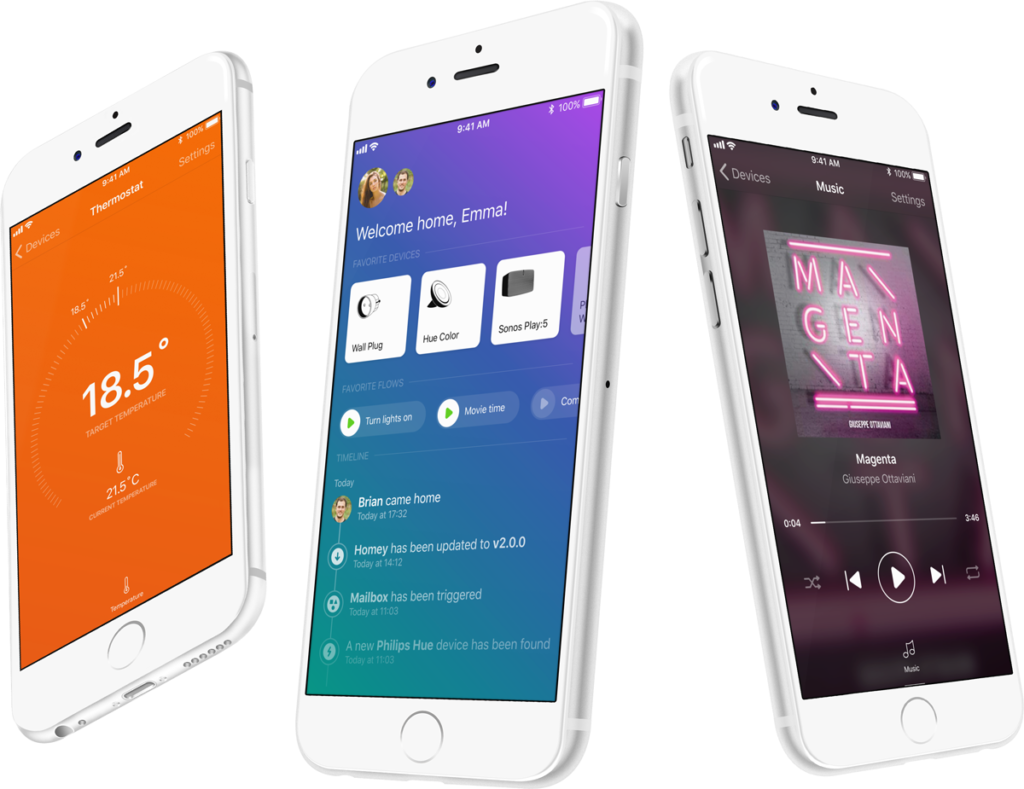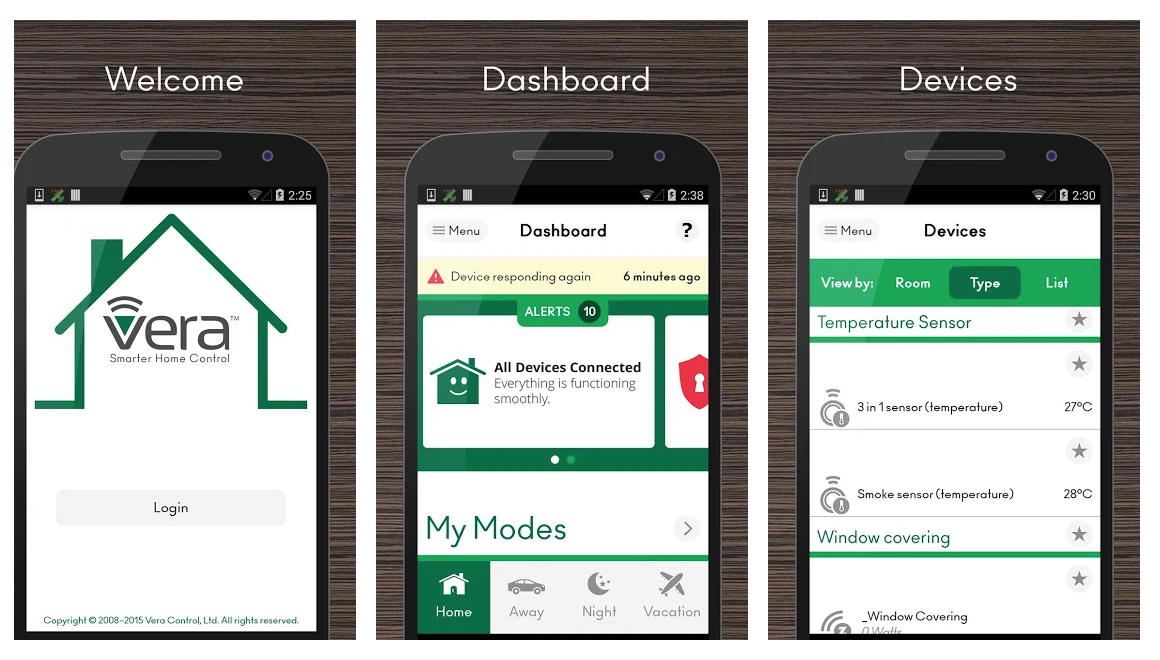 Privacy
Homey is designed privacy-first. Its privacy policy is clear, it doesn't sell your data, doesn't do profiling and fully complies with EU GDPR. While Vera's data is stored locally, its privacy policy explicitly allows Vera and the companies behind it to use your (personal) data for marketing purposes.
Visual appearance
This one is heavily subjective, so you'll have to choose for yourself: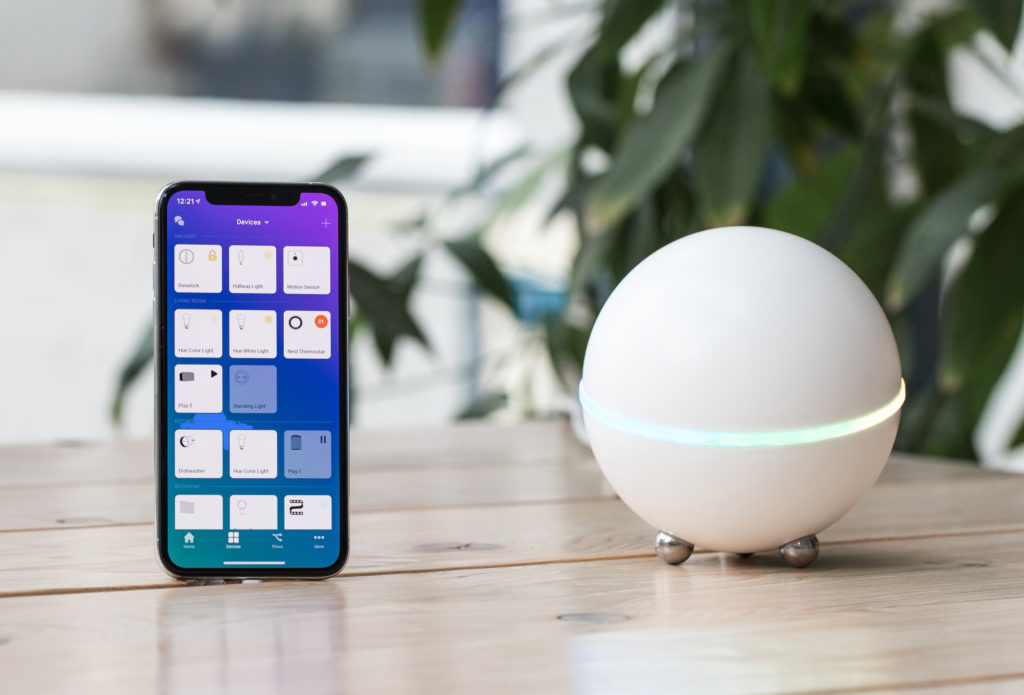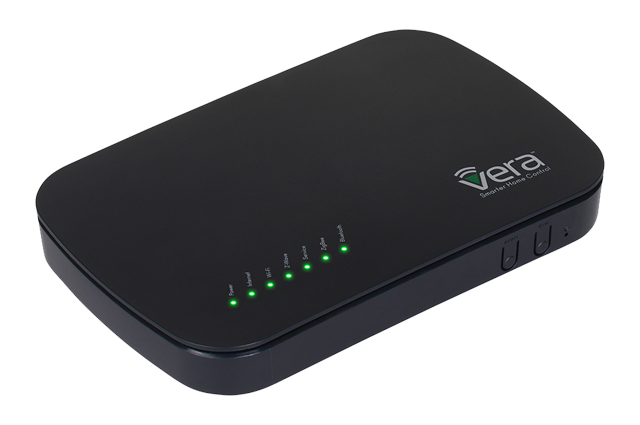 The one thing that can be said is that Homey is designed more for the living room, and Vera is less. Of course, Homey can also be put out of sight, but it has some interesting features that might make you want to put it in the living room:
It looks cool and lets you talk about your smart home system to friends
Homey has infrared, which requires a line-of-sight with your TV and/or stereo to work best
It has a 3,5mm jack output which you can use for soundboard sounds to a stereo
Its LED ring can be used in Flows: it can light up in different colors on scenarios. It can even be used with a 'weather' screensaver to depict current weather.
Automation
One of the core functions, next to device compatibility is automation. Both Homey and Vera feature automation engines. However, the user interface of the two systems could not be further apart.
Homey features automation in Homey Flow. Homey Flow is available directly within the Homey smartphone app. You can also access it via web on your PC to program Homey. The interface is modern, organised and relatively easy to understand. Yet, it has powerful capabilities with if… and../or.. then../else…, tags and logic, push notifications and Flows that can trigger each other. With Homey Flow, you can build anything, up to very advanced scenarios, in a friendly user interface.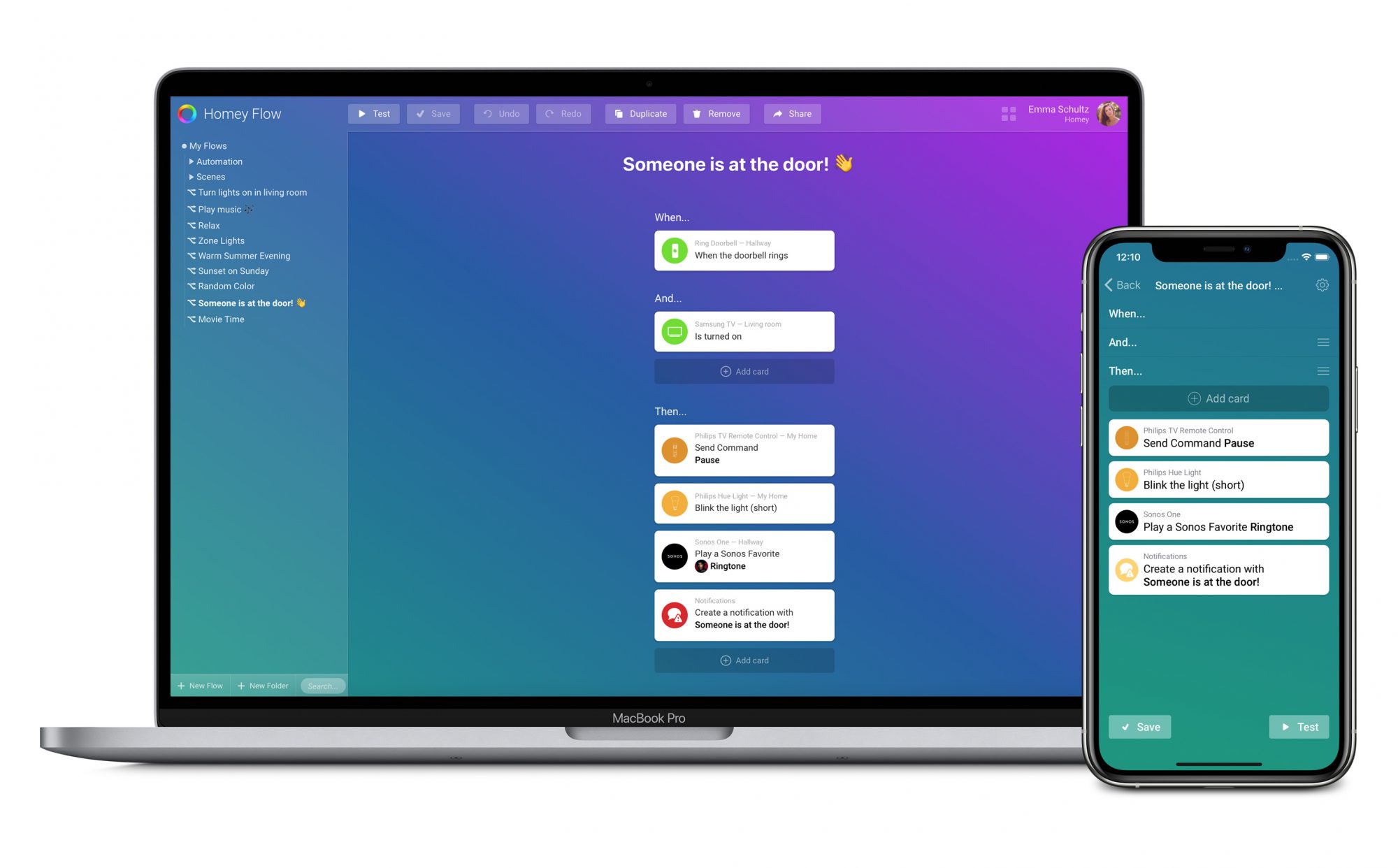 Vera mainly has a PC interface to automate your home, which is called 'Scenes'. The interface is quite heavy, and you need to go through a lot of options and functions to create your scene. At the same time, it is less powerful than Homey's, as it misses several options like and... conditions. It is also less flexible and versatile than Homey Flow to build custom, non-standard scenes. Also, Vera's interface definitely has a learning curve.
A couple of system features cannot be properly automated with Vera, like user management and smartphone push notification. You can set push notifications in Vera, but these are not custom, and cannot be set in Scenes.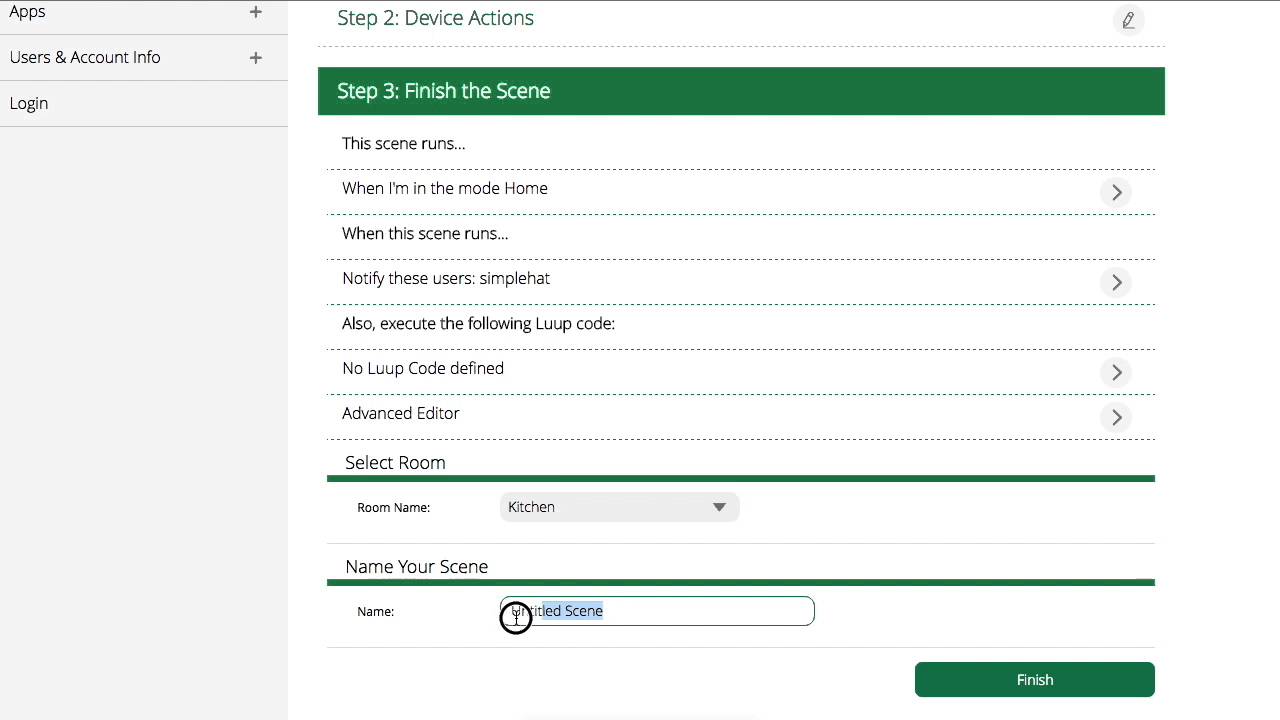 Price
Nothing comes for free, and price is always a factor when choosing products – smart home and non-smart-home. Comparing the price is pretty easy: Homey costs € 299, while the Vera Plus sets you back € 200. With Homey, this is the final price, including technologies like 433MHz and infrared. If you want these options with Vera, you're shelling out more, surpassing the price of Homey. At the same time, you're still stuck with the slower, more cumbersome interfaces of the Vera system.
Homey vs. Vera - Conclusion
Vera has a slightly more extended PC interface than Homey does. However, this interface is slow, and not easy to use. Homey puts all this functionality - and more - in its mobile app. This makes it a lot easier to add or change devices, right from the palm of your hand. Homey also offers more connectivity options, more ease-of-use, an open platform and easier, more flexible automation than Vera at a comparable price.
Homey features some core connectivity like 433MHz (Somfy, DIO, Nexa...) and infrared that Vera doesn't. And even on the same supported technologies, Homey boasts more extended device support and better interfaces for it. Homey Flow is a more flexible and powerful automation engine than Vera has, and it's available fully on both web and mobile. And, most importantly, Homey's open platform with developer community definitely is a more future-proof play.
The system you choose is the heart of your smart home. We want to invite you to unleash the future, and start your smart home based on Homey.