The new Homey — Beta Status
Welcome, and thank you for being part of the Homey Public Beta!
This page will be updated frequently to reflect the status of the new Homey & Homey Bridge.
Homey Premium
During the first part of the beta, all accounts are treated as if they were subscribed to Homey Premium.
Nearing the end of the beta, Homey Premium will become available for purchase. Please keep this into account.
Regional Availability
The new Homey will roll out to new regions over time. A region close to you is important for a fast experience.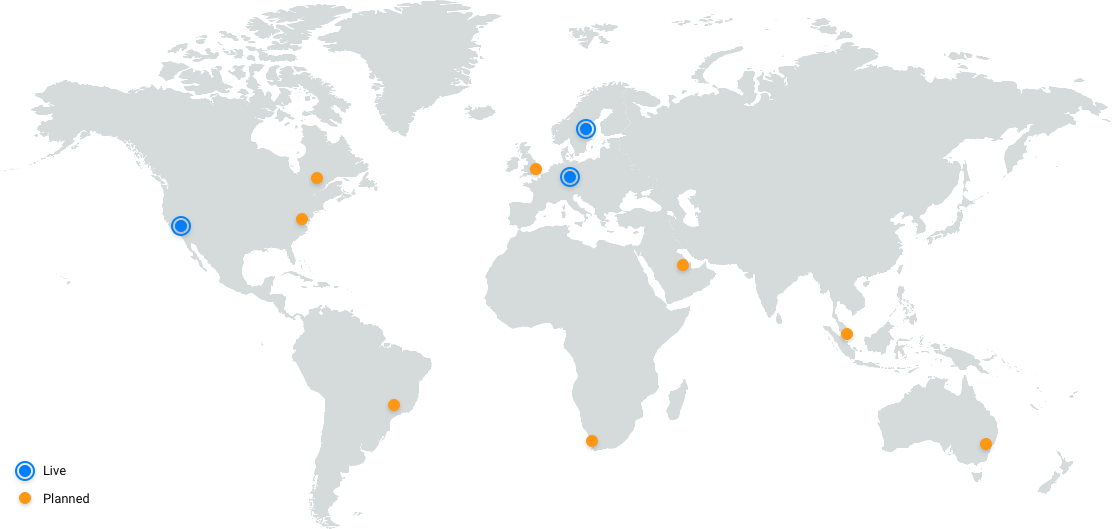 Known Issues
⚠️ Philips Hue devices might be out-of-sync. We are working with Signify on a solution.
⚠️ Homey Bridge sometimes disconnects and reconnects after a few seconds.
⚠️ Homey Bridge sometimes disconnects and displays a red LED ring without a timeline notification.
⚠️ Possible error "Max Apps Reached" occurs while installing new apps.
⚠️ Possible "Driver Unavailable" error. Devices do not respond and new devices from the same app cannot be installed. Short-term workaround: Reinstall the app on your Homey via the Homey App Store.
Found an issue? Please report it here.
Latency Test
This test automatically finds the closest region, and shows your latency. Make sure you're visiting this webpage on your home's Wi-Fi network.
Test
A latency of less than 50 ms is great!
A latency of less than 100 ms is okay.
A latency of more than 100 ms is bad, you will notice delays.
Apps
All apps compatible with the new Homey are listed on the Homey App Store.