Amazon Alexa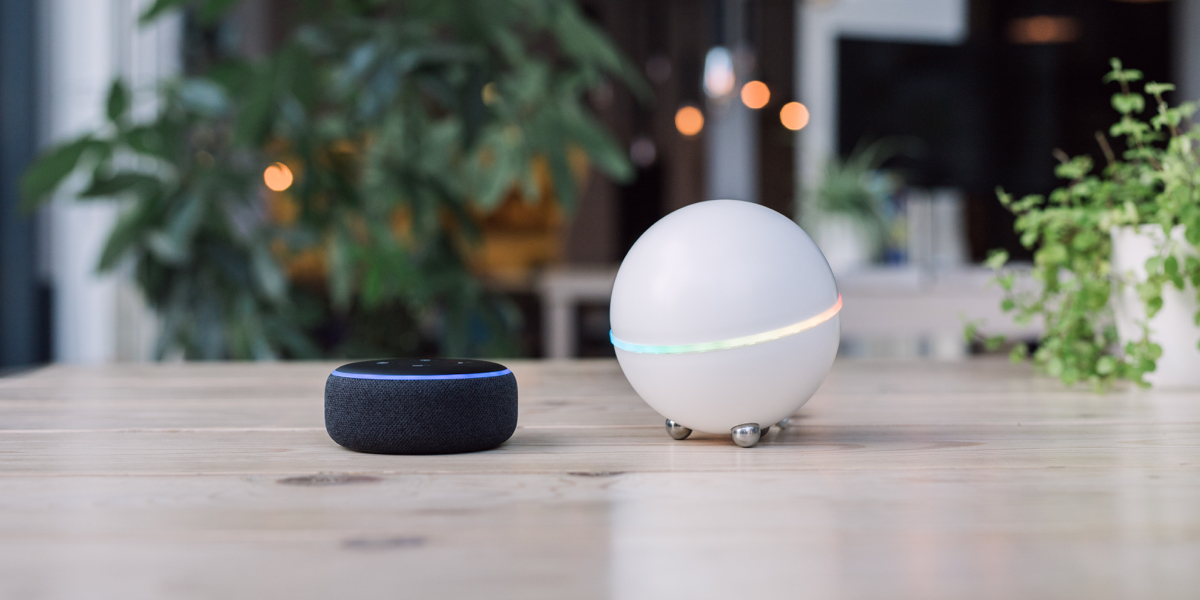 With Homey and Alexa, talking to your devices becomes even easier. The combined power of Homey's supported devices and Alexa's speech will make your home a true smart home.
Get more out of your Homey through voice
Alexa is designed as a voice assistant. Its main goal is helping you with a multitude of tasks through a voice command – from ordering a pizza to playing Jeopardy and, indeed, some device control. If anything, Homey and Alexa products are better at helping each other than replacing each other.
Both Homey and Alexa can connect with smart devices. However, for a device to connect with Alexa, it has to be cloud-connected. Technically, there is no other way to connect to Alexa. On the other hand, to connect to Homey, a device might also be cloud-connected, like for example a smart thermostat. But not all your devices are in the cloud.
Create better experiences
There are a wide variety of applications for which voice control is ideal. For example, it's extremely helpful when your hands are occupied. It's also simpler and quicker to cue music, tune-in to a particular TV program, or set thermostats to specific setpoints via a voice command than manually scrolling through a device.
Despite all of its appeal, it doesn't end with voice control. There are still many occasions when just triggering a Flow makes more sense. Imagine coming home from work and you're just too tired to even say something. Based on your GPS location Homey knows exactly when you arrive home and gives you a warm welcome with some good music, the perfect lighting and a nice temperature.
Your home, your choice
The Alexa Smart Home Skill allows thousands of devices, across the eight wireless technologies supported by Homey, to be controlled via Alexa Smart Home. At the moment the Smart Home Skill is only available in the languages supported by Alexa – English, and German. So if you speak another language you might be better off with Google Assistant.