Nuki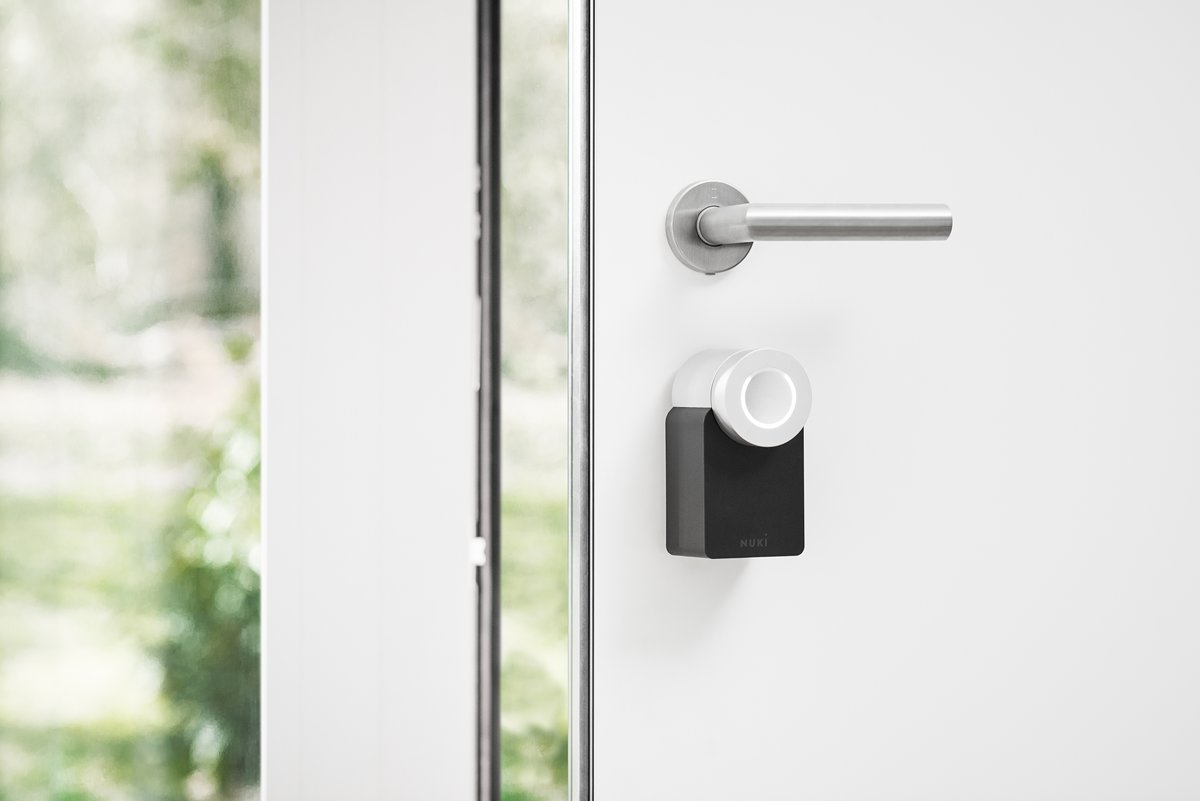 Turn your regular door lock into a smart one with the Nuki Smart Lock. Connect with Homey and get ready to unlock limitless possibilities.
Ever wondered if you locked the door on your way out? Or do you frequently lose your keys? Thanks to Nuki, searching for your keys comes to an end. Nuki's smart door lock automatically unlocks your door when you get home and securely locks it again when you leave.
The key to your Smart Home
Nuki is an innovative solution for electronic aiming to digitize as many keys as possible. Smart Living starts with Nuki before you even enter or leave your house.
Nuki offers different add-ons, such as the Nuki Fob or the Nuki Keypad which enables you to lock/unlock the door without a key or smartphone. Do you prefer using your old-fashioned key? No problem. If your lock cylinder has an emergency function, you can carry on locking with your physical key.
A smart entry to your creativity
Depending on your home automation setup, you can pair your lock with all kinds of devices through Homey. It's easy to come up with numerous practical use cases. For example, you can have your doors unlock when your Fibaro smoke detector is triggered, or have your hallway lighting turn on when a door is unlocked.
Or are you throwing a house party? Nuki gives you the flexibility you need as a host. So if anyone turns up early and you're at the store picking up your last snacks, you can just let them in from a distance. Or add a fun element and flash a certain color when a specific user is entering. Where a regular bell would probably be drowned out by some loud music - the Nuki Smart Lock gives your guests a warm welcome to your smart home.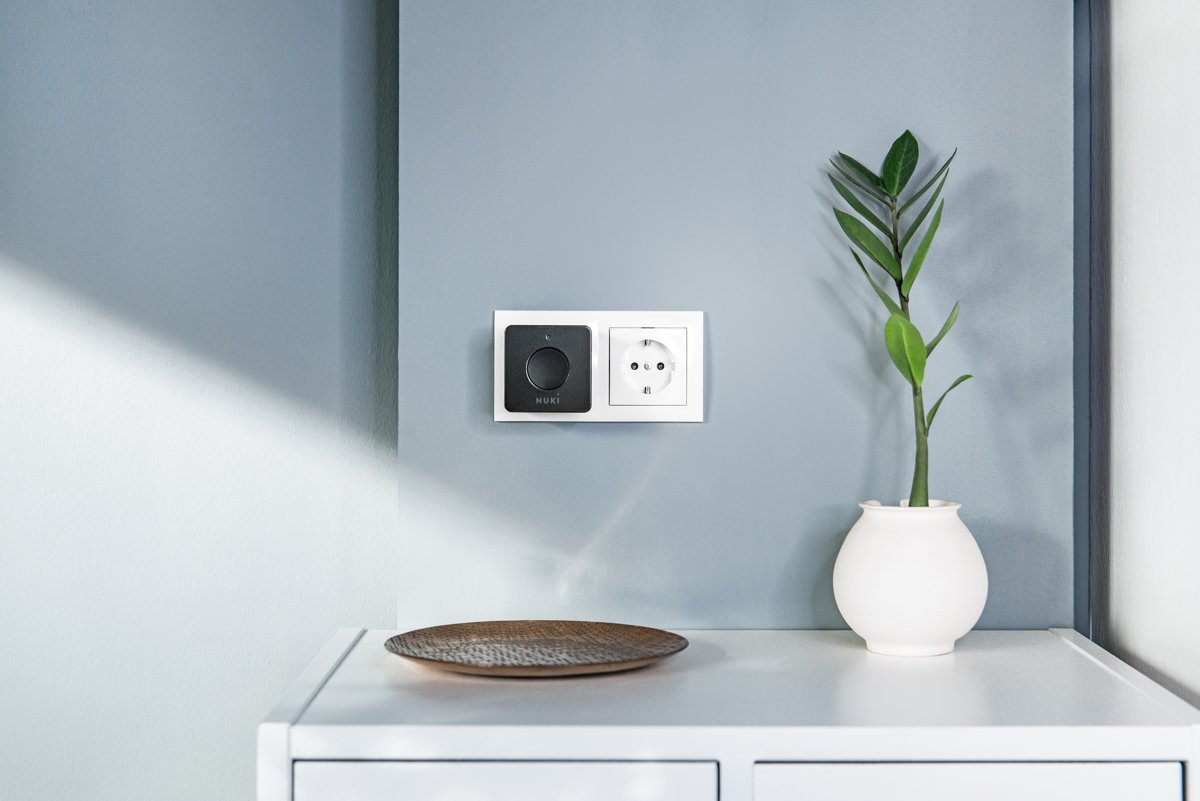 Leave your home with a peace of mind
Security of your home is and will always be one of the most important concerns. That is why the Nuki Smart Lock communication is end-to-end encrypted and certified as a secure Smart Home product by independent security experts and institutions.
One of the key benefits of the Nuki Smart Lock is that you can operate it from inside your home. With the Lock 'n' Go function, Nuki locks your door automatically after you have left your apartment or your house. And rather than replacing your existing lock, the Nuki Smart Lock is designed to fit onto an existing door. Easily mount it on top of the existing cylinder on the inside of your door and make your current lock smart within 3 minutes. No screws, no drills.
Ready to make the jump to smart lock technology? Buy your Nuki Smart Lock at the Homey Store and discover countless possibilities to (un)lock your door based on the things happening in your home.