Introducing Zone Activity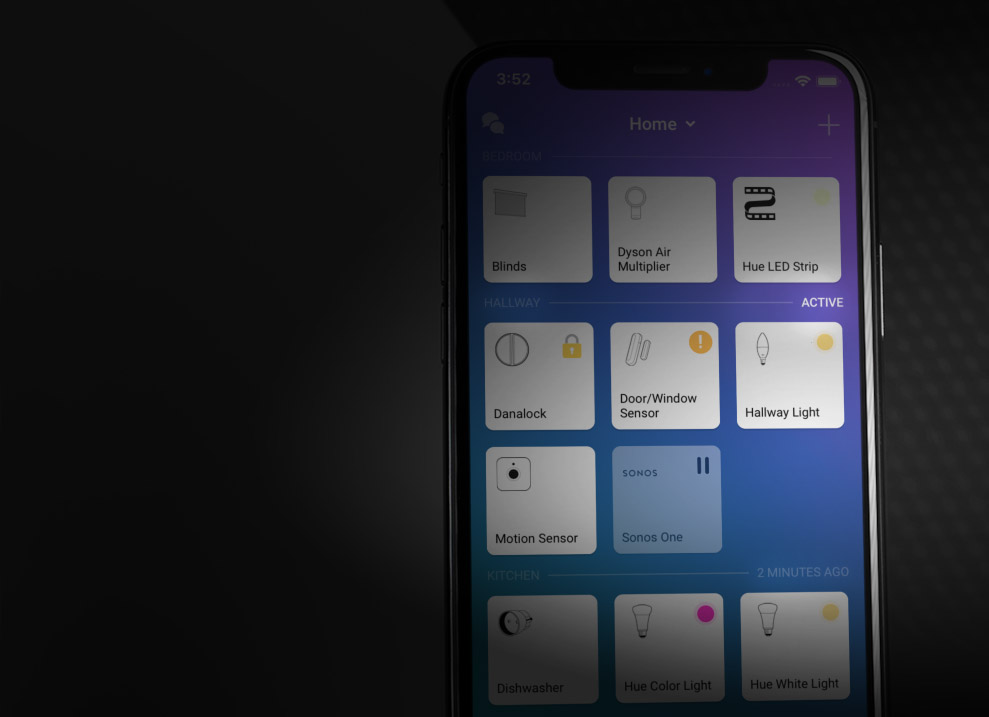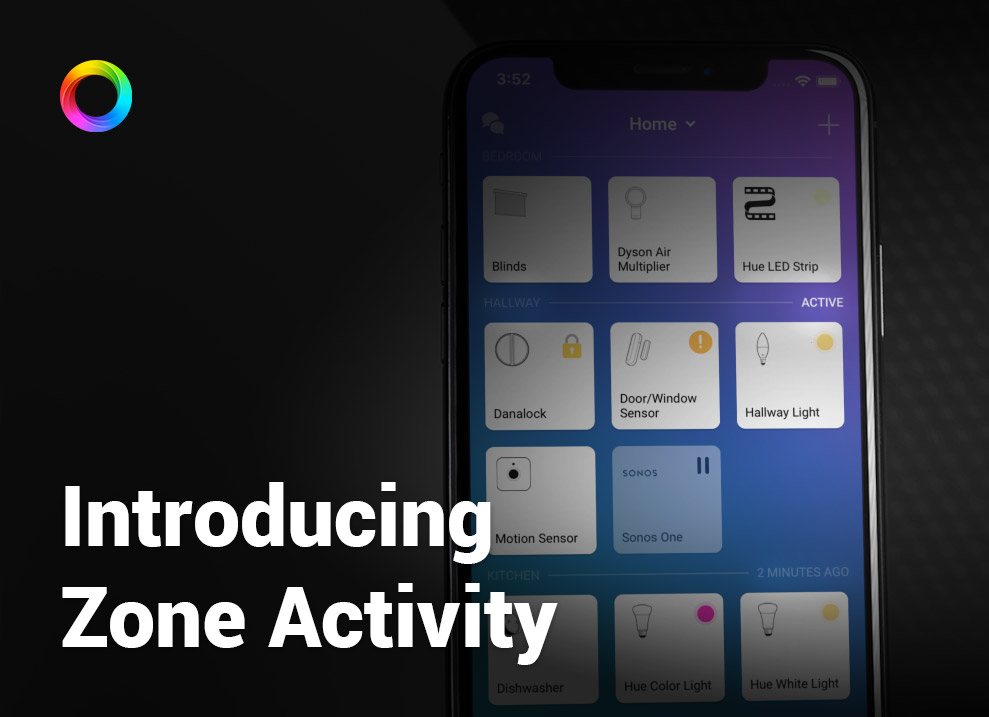 Today we introduce Zone Activity, available as of Homey v2.4.0. This free software update starts rolling out to all Homey users today.
Zone Activity enables Homey users to view and respond to activity in their home. For example, when someone enters the Hallway zone, a motion sensor or door/contact sensor can detect this, marking the zone as active. When there is no more activity, the zone will become inactive.
Flows can respond to these events. For example, when the Hallway becomes active, then turn on the Hallway light. Or the other way around: when the Hallway has been inactive for three minutes, turn the light off again.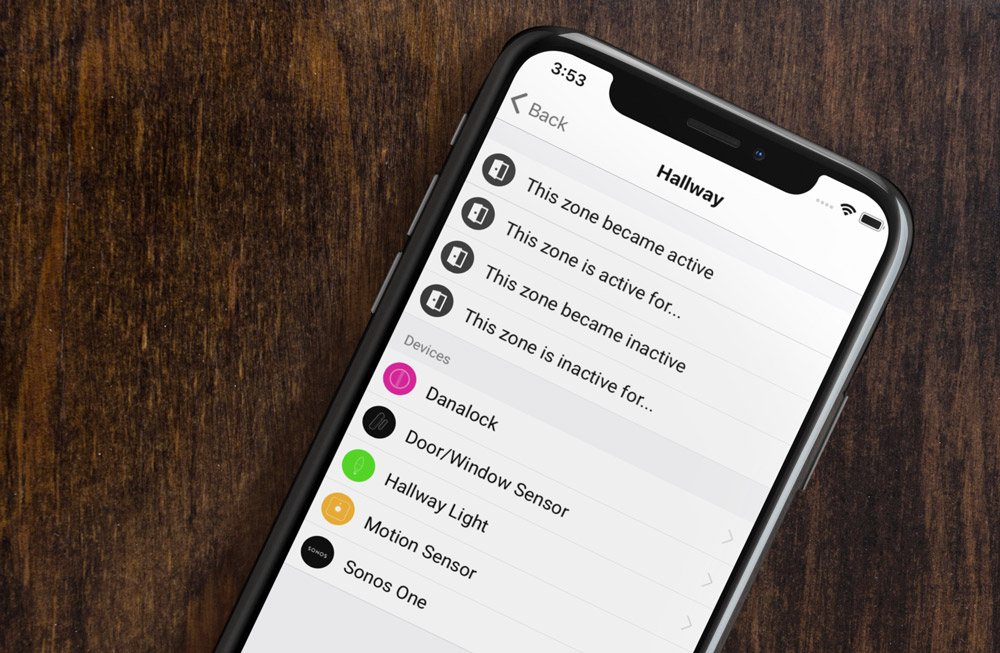 Zone Activity works through the entire home. For example, a Hallway zone is placed under Ground Floor. The Ground Floor zone is part of the Home zone. Both the Ground Floor and the entire Home will become active when activity has been detected in the Hallway.
All Homey users can start using Zone Activity in their homes today after updating to Homey v2.4.0 and the Homey app v2.6.0.
Especially for our Zone Activity announcement we're offering a 15% discount on all motion sensors and door/contact sensors. Use the code ZONE-ACTIVITY and receive a 15% discount. Be quick though, because the code is valid until Sunday, July 21, 2019.
Not a Homey user yet? Order Homey now and upgrade your home.