Introducing the Homey Web App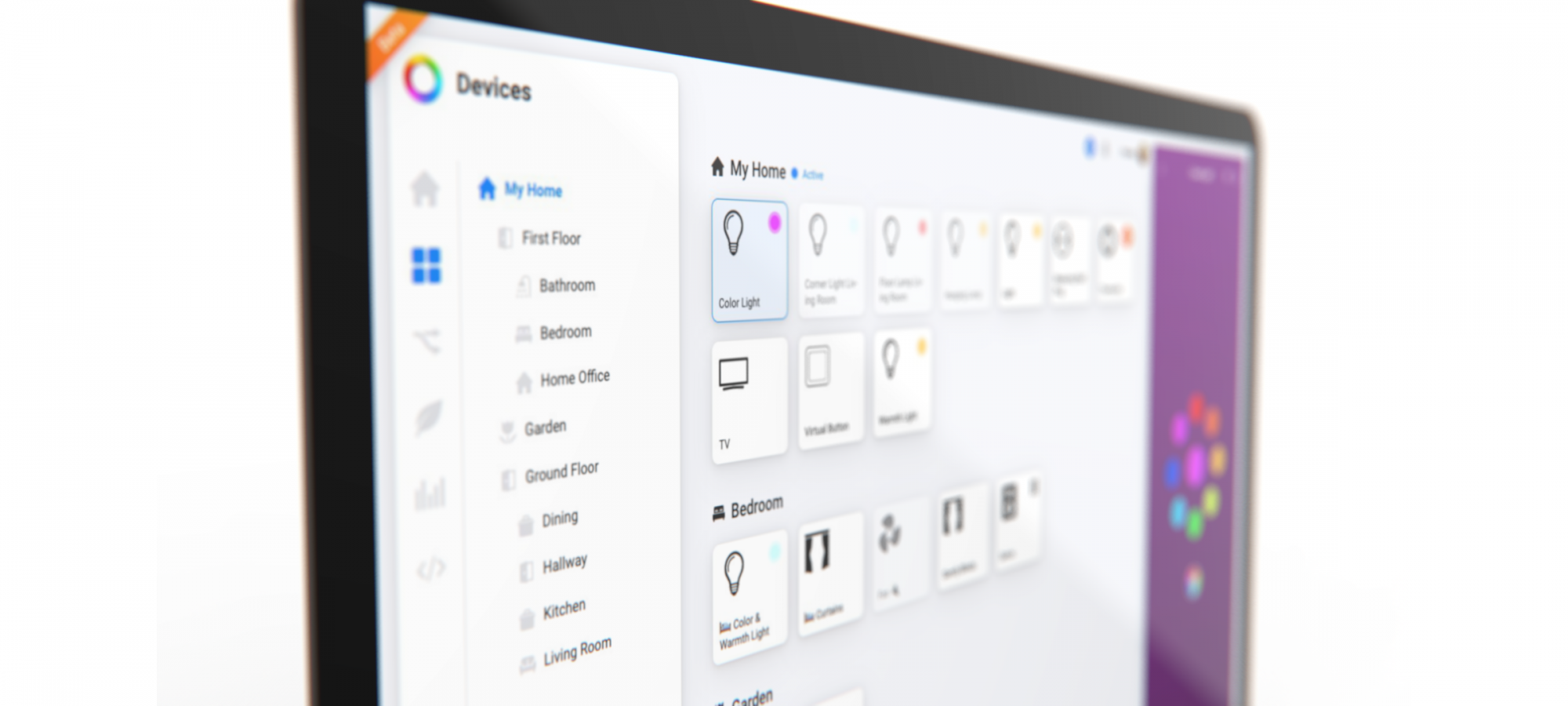 Today we are extremely excited to announce the Homey Web App — a brand new revolutionary desktop experience for all Homey users.
We've designed the Homey Web App as a powerful tool to access your Homey. On a big screen your smart home truly comes alive, and especially for power users, it's a great way to manage your smart home.
Whether you want to use Homey with our mobile app, or talk through a voice assistant, or simply set up your automations and never look back, we've got you covered.
And today, the Homey Web App joins our family of interfaces to use Homey.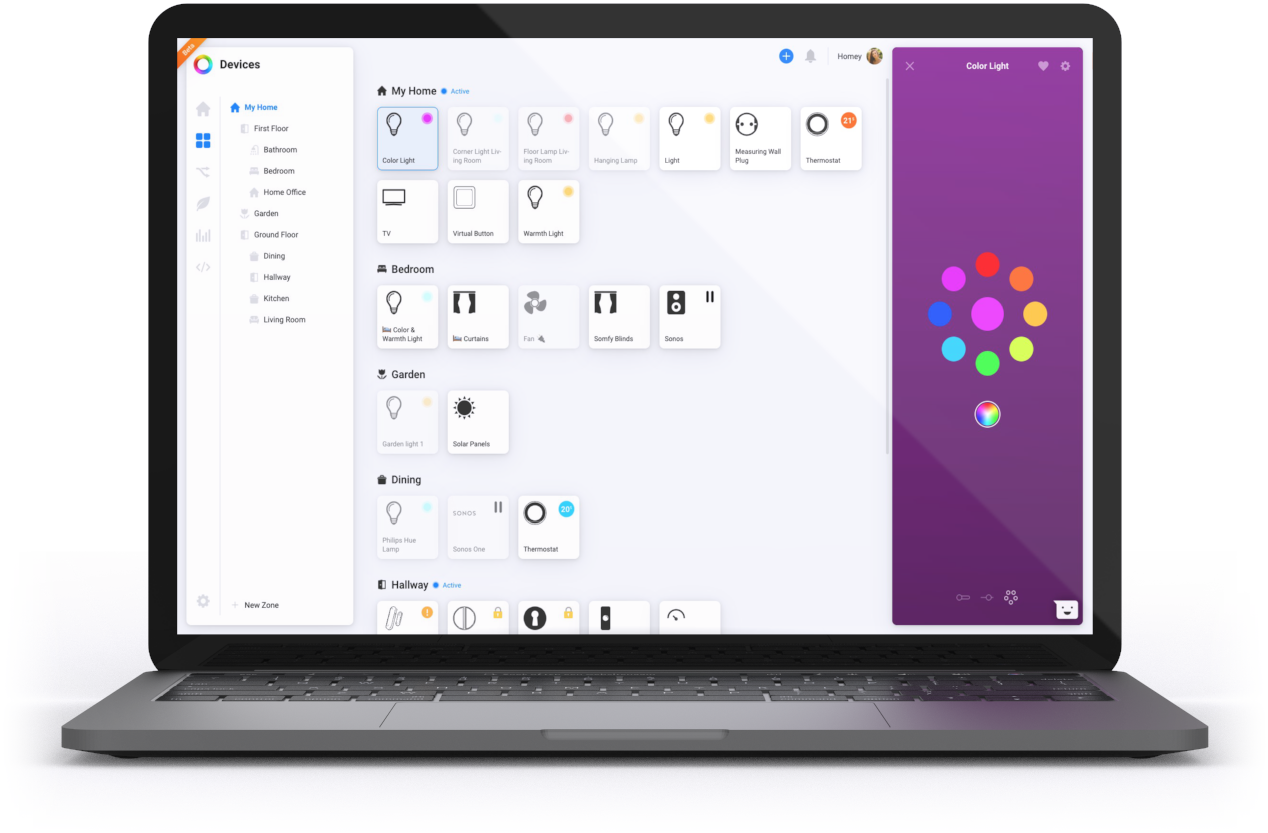 Public Beta
The Homey Web App is now available in public beta at https://my.homey.app. As you know, beta means it's not bug-free, but we think it's already a great experience and honestly, we just wanted to share it before Christmas! 🎁
From within the Homey Web App, you can report any issues you might come across by clicking the Feedback-button in the bottom-right corner. This helps us to make it better, faster.
What's next?
We're not done yet... by far! The current web apps for Flow, Insights and HomeyScript will eventually find a new home in the Homey Web App, as this evolves to become the Homey desktop experience.
In the coming time, more features of Homey you're already familiar with will appear in the Homey Web App, such as Logic, connecting a new device and of course Homey Energy!
And then... well, who knows!