Introducing Homey for Apple Watch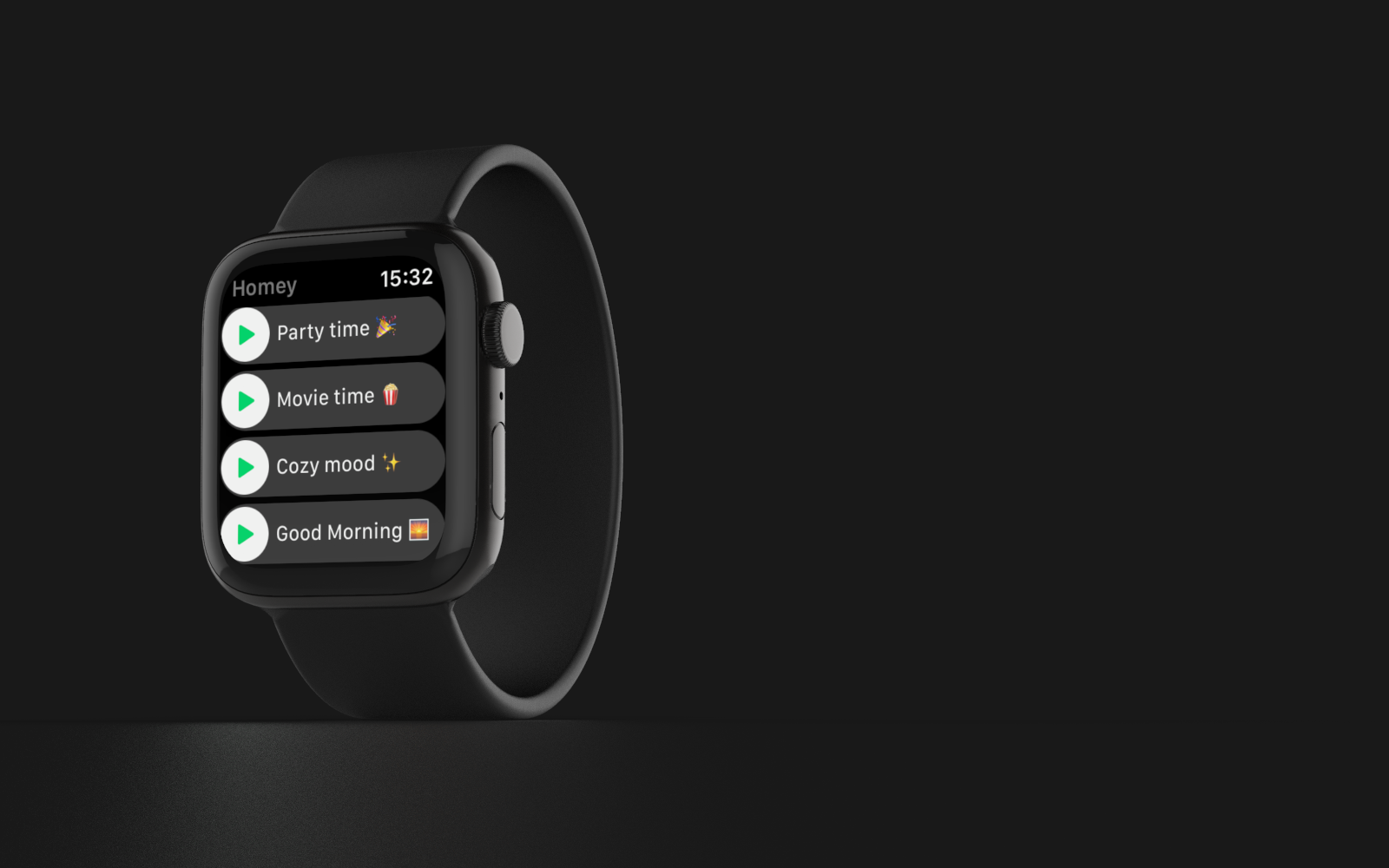 Today we introduce a free update for the Homey iOS app that adds support for Apple Watch. Homey users can now start their Favorite Flows right from their wrist.
To start using the Homey app for Apple Watch, simply select the app on your Apple Watch's home screen. Additionally, you can add Homey as a complication to start it from your watch face.
As always, we strive for a better smart home. Today, your smart home just got a little better.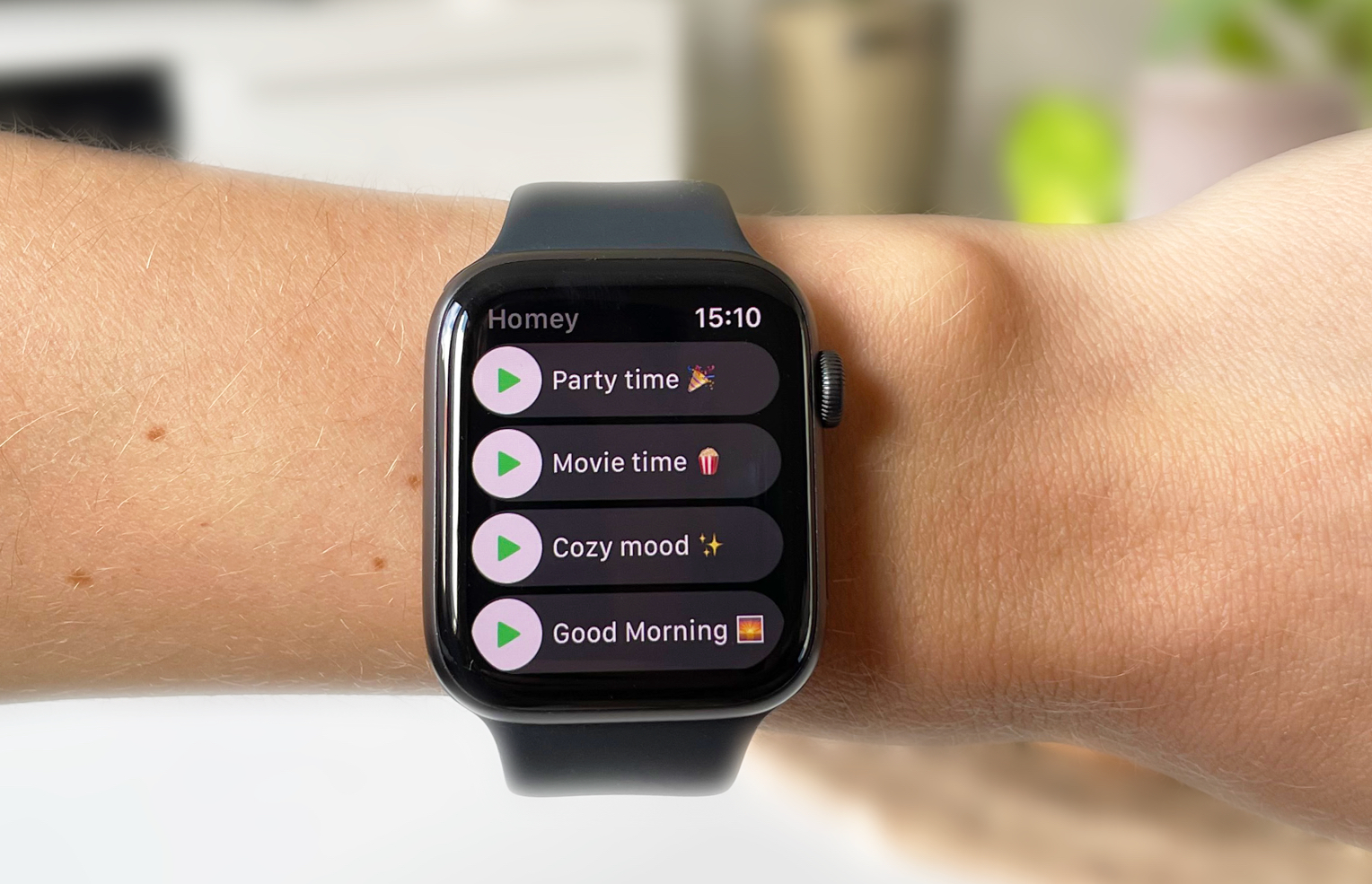 Apple Watch functionality is available in the Homey iOS app v6.7.0 and later, and WatchOS 7 and later.