Homey Pro begins shipping globally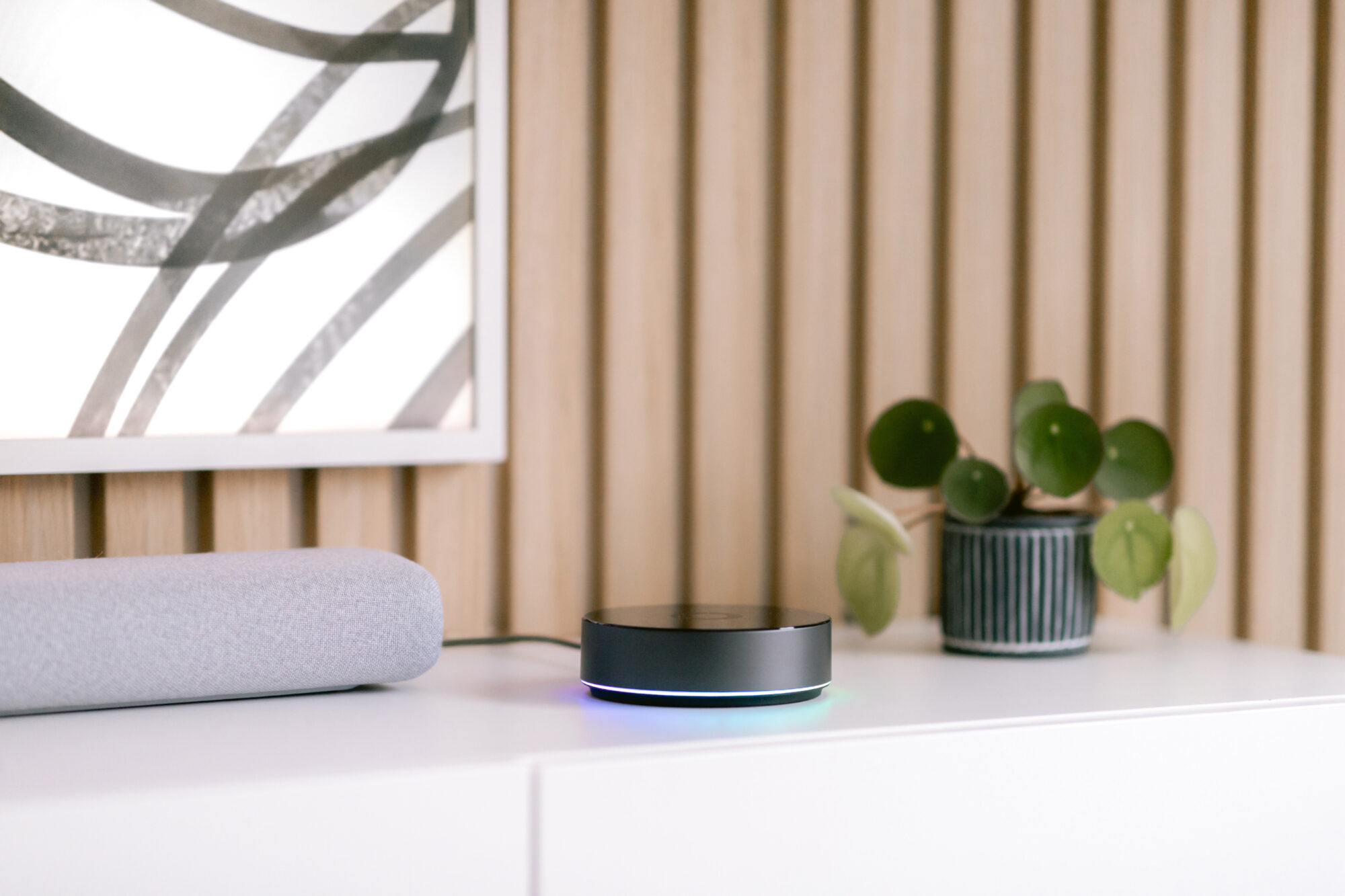 Embedded with eight smart home technologies including Matter, Homey Pro combines wireless and smart home devices from 1000+ brands in a unified system. Thanks to its local control and operation, it offers enhanced speed and wireless range, ease of use and a privacy-first smart home.
ENSCHEDE, The Netherlands — July 31, 2023 — Athom, maker of privacy-first smart home solutions, today announced and began shipping the highly advanced, locally operating universal smart home hub, Homey Pro to countries worldwide, including all of Europe, USA, Canada, Australia and Singapore. Homey Pro (Early 2023) is embedded with eight smart home technologies, including Matter, and supports more than 50K smart home devices from more than 1000 brands thanks to its open-platform approach to smart home. Homey Pro works in tandem with the Homey App (iOS, Android and web browser), enabling users to easily customize and automate their smart home based on their unique habits and preferences. Available for purchase at dozens of major retailers across the globe, including MediaMarkt, Coolblue, Amazon, Elkjøp, Tibber, Kjell&Company, Proshop, Cyberport and Alternate, as well as at the Homey website, Homey Pro retails for € 399 / $ 399. Watch a short video about the all-new Homey Pro.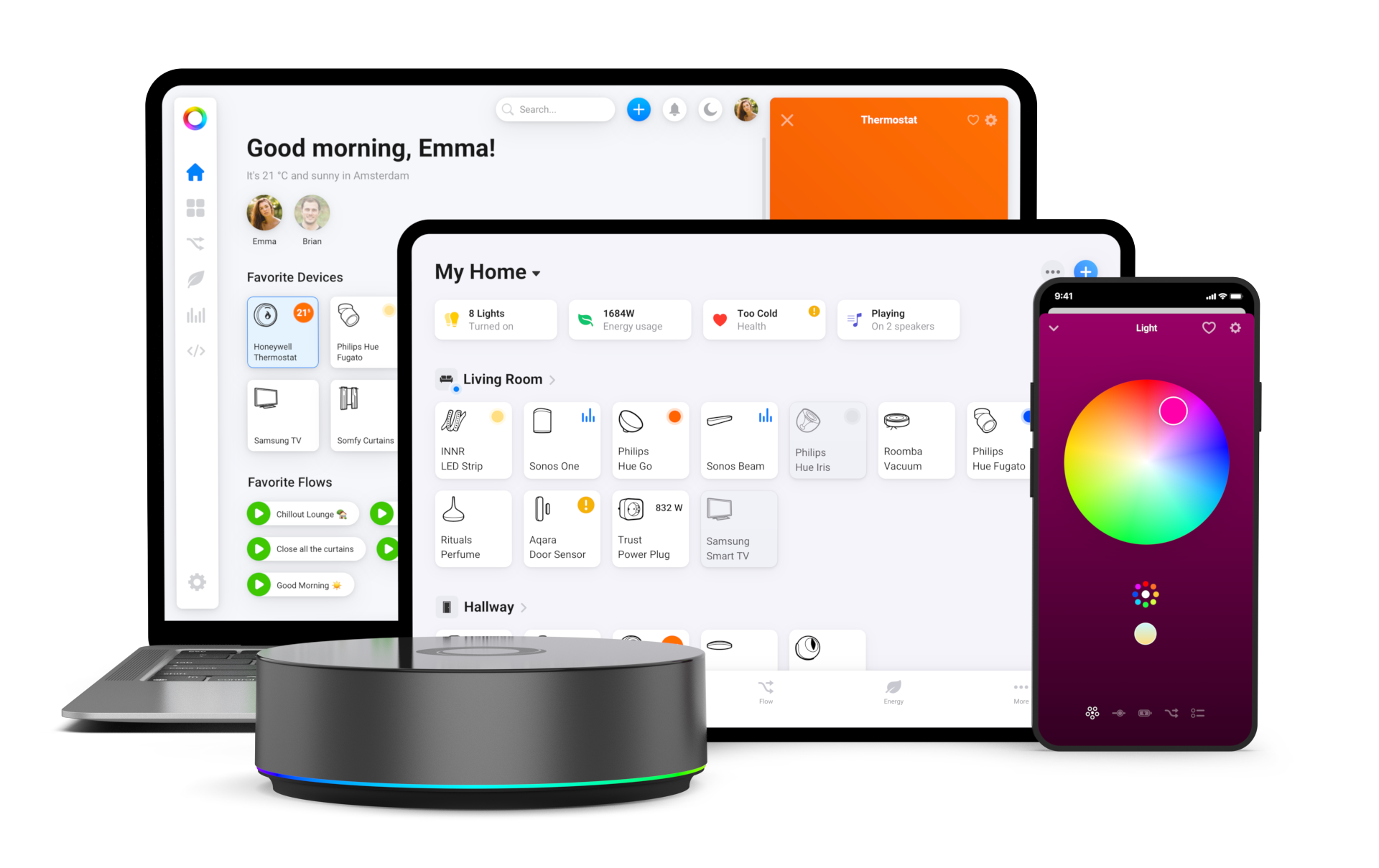 "We designed the new Homey Pro based on feedback from our most demanding customers and were meticulous in its design," said Emile Nijssen, co-founder and Creative Director of Athom. "Homey Pro is a feature-packed product that makes it even easier for users to unify and organize their home connections while maintaining speed and privacy. It's truly the best way to take any smart home to the next level."
Consumers continue to connect a wide array of smart home devices, but the volume of connections and devices presents a challenge: up to a quarter of respondents in a 2022 Deloitte survey said they "feel overwhelmed by devices and more than half are worried about the security and privacy of their smartphones and devices in their home." Unlike the Big Tech giants, the Homey Pro smart home hub is built privacy-first. It doesn't listen in or sell any customer data, nor does it use personal information to create user profiles or targeted advertisements.
Homey Pro unites the powerful, intuitive Homey experience with local processing — all in one beautifully designed smart home hub that makes it possible for devices from countless manufacturers and platforms to work together, controlled by a single app. Homey Pro also comes with highly acclaimed functionality that includes Homey Flow and Advanced Flow for automation, Homey Insights for historical data, and Homey Energy to show real-time energy consumption.
Homey Pro unites the smart home and smart devices in multiple ways, including:
Eight Smart Home Technologies, including Matter: Homey Pro features Wi-Fi (2.4 GHz and 5GHz), Bluetooth Low Energy 5.0, Zigbee 3.0, Z-Wave (Plus, S2), 433MHz RF, Infrared, Matter and Thread (coming later in Q3 2023) connectivity in a single hub. This allows users to combine devices on existing Zigbee and Z-Wave technology with new ones on Matter, the new smart home language backed by large brands including Google, Apple, Amazon and IKEA. In addition to generic Matter support, Homey Apps can extend Matter devices' functionality with manufacturer-specific features, energy usage and a manufacturer-defined appearance to honor the brand's uniqueness. 
Wired Networks: In addition to Wi-Fi, Homey Pro can be connected to a wired network with the optional Homey Pro Ethernet Adapter (MSRP €29). Designed to be plugged into the power adapter, Homey Pro looks beautiful without messy cables, even when connected to ethernet.
Satellite Mode: Homey Pro can be extended with one or more Homey Bridge devices to increase wireless coverage in large homes. Zigbee and Z-Wave act as powered repeaters in the mesh network. Devices that use Infrared or 433 MHz will use the nearest Homey Pro or Homey Bridge.
Homey Cloud Services: such as the Homey App Store and remote access — are included free of charge with the new Homey Pro, along with a free local back-up option via PC or Mac. Cloud backups are available with an optional 99 cents per month subscription. Additionally, new devices and services are added daily to the Homey App Store, which allows developers and manufacturers to extend support to more devices and services, all free to end-users. The Homey App Store features more than 750 apps, including staff picks and popular apps that can be browsed by category. Homey Pro does not require any subscription fees to operate. 
Minimal Cloud Dependence and More Local Control Options: Homey Pro features a quad-core ARMv8 processor, 2 GB of DDR4 RAM and 8 GB onboard storage. It also has up to 3.5 times better performance than the previous generation, and up to four times better wireless range, depending on the connection and technology. 
View the full list of Homey Pro product specifications on the Homey Pro page on the website to learn more.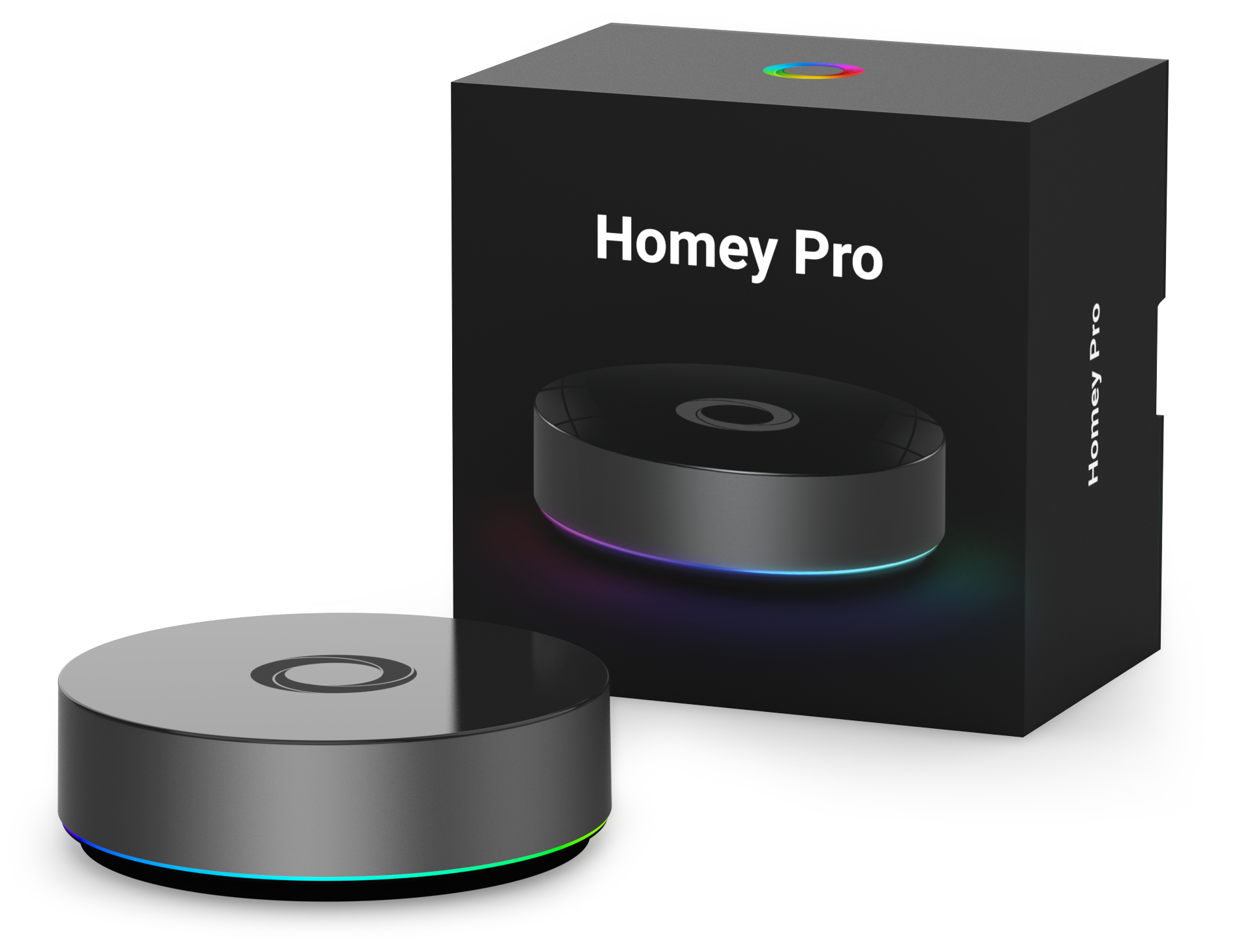 About Homey
Founded in 2014, Homey was developed by Athom B.V., a privately held, Dutch technology company with a mission to make the smart home easy and fun for everyone. Homey creates the ultimate smart home experience by unifying all home devices in a single app, regardless of brand or technology. Homey is compatible with 50K+ devices from over 1,000 brands and allows users to customize their entire home experience based on their personal habits. Homey's technology has won several awards and placed first in the EIT Digital Idea Challenge. For more information, please visit Homey.app. 
####
For media contacts and inquiry, please contact pr@athom.com. Images for articles can be found at https://homey.app/press